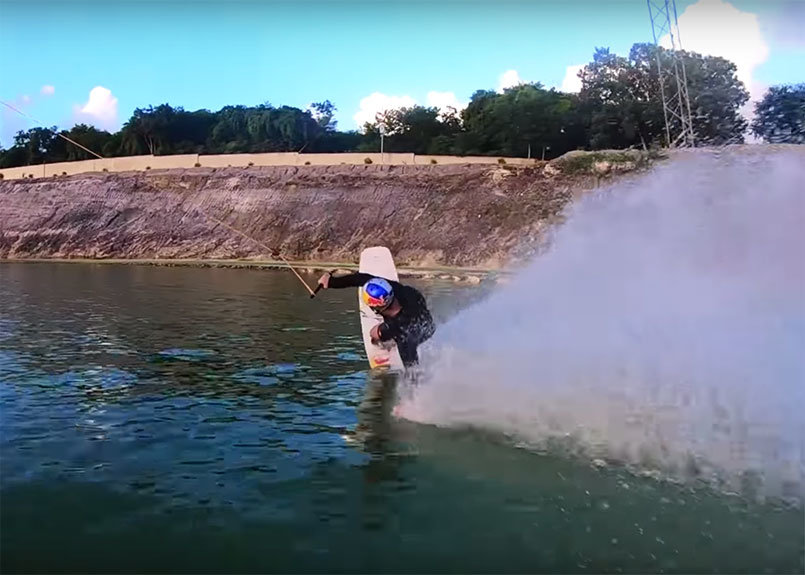 17 Nov

JULES CHARRAUD | MEXICO ROAD

Jules Charraud was in Mexico to participate in the WWA Wake Park World Championships presented by Nautique Boats, he also had a good time with his friends Clayton Greer, Bene Tremmel, Timo Kapl, Bruno Ulott, Jordi Arenas and Fidel Magdalena !

Watch the video of his week full of adventures

Check out all spots around you and worldwide with the new spot locator Spotyride
JULES CHARRAUD
MEXICO ROAD
About the park 
Mayan Water Complex is a top class facility that welcomes all water sports enthusiasts to the Caribbean Riviera Maya. With plenty of activities to choose from, all guests will find their sport of election and enjoy an amazing time in Mexico.

Perfectly located in the middle ofthe Mexicano riviera this place is open from 9 am to 6 pm everyday. 

The Mayan Water Complex offers wakeboarding, wakeskating, wake surfing, waterskiing, kneeboarding, barefoot waterskiing and wake skiing on (2) full-system cables, a 2-tower beginner cable, as well as a boat lake.