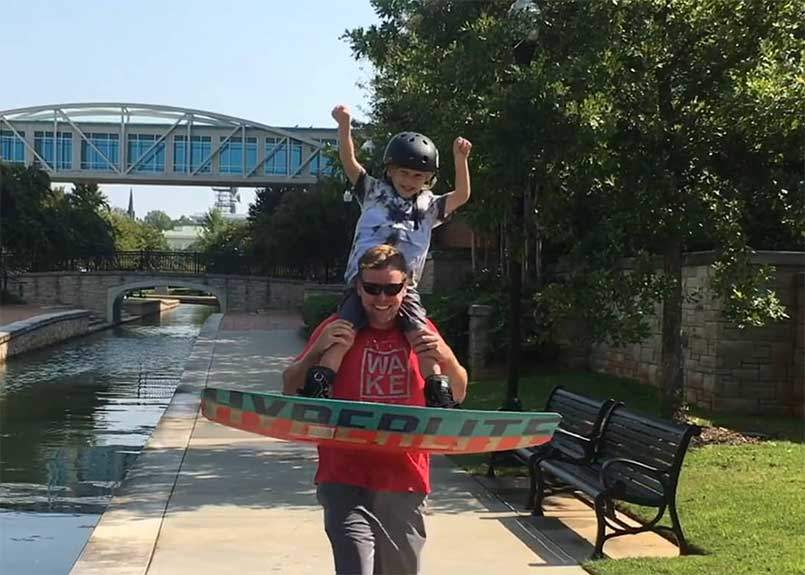 20 Mar

Kane Ward | Best of 2017

There is no age to be passionate, Kane Ward is 6 years old and already a great competitor in the wakeboard world.

He's already been in the Hyperlite team for 2 years and I think we haven't finished seeing him on the water in the coming years !
A young rider to keep an eye on !

KaneWard Best of 2017 from Justin Ward on Vimeo.
Kane Ward
Best of 2017
"Hyperlite Wakeboards: We are Wakeboarding

We are a US Based Wakeboard, Wakesurf and Wakeskate & Life Jacket Manufacturer promoting our sports across the globe and the products needed to excel and do so while being safe.

Most of our key staff are dedicated riders, Wakeboarding is a passion for us, it's our lifestyle. We can't wait to ride when the weather is great and we'll even shred when it's not so good.

We rely on our Team of Professional Wakeboarders, Wakesurfers and Wakeskaters to lead our Product Development, ensuring the products we make are the best they can be so you can progress and have fun while Wakeboarding, Wakesurfing or Wakeskating.

We enjoy sharing with everyone the photos, videos, happenings and accomplishments of our team here on our Facebook page. Feel free to share your Wake adventure on our wall and thank you for all of your support!

We are Hyperlite Wakeboards!"