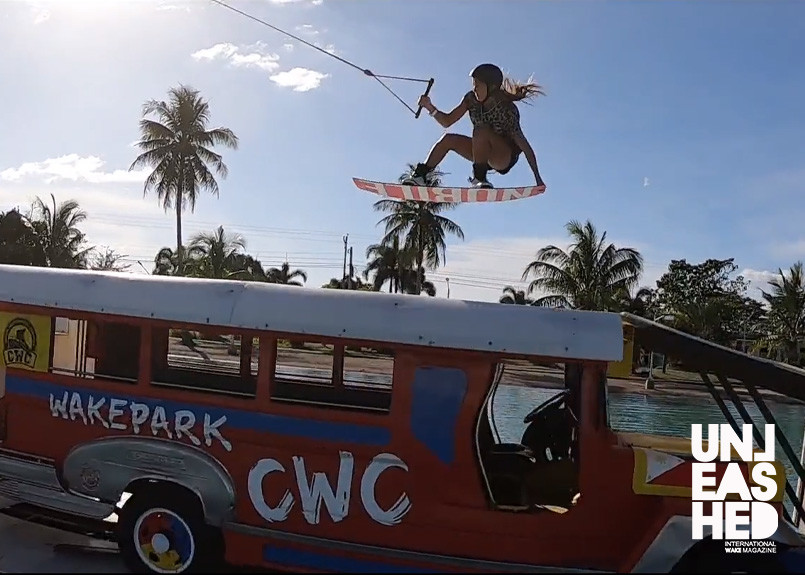 23 Aug

Kasia & Kuba | Camsur Watersport Complex

The story of Kasia and Kuba is colorful : Kuba spends every day shredding parks and one day, during a trip, he met Kasia at a kitesurfing festival. They never left each other… From then on, one pulled the other into their board passions. Like every athlete, they like to do what they love in the best style and train in the best places. Here they are at the CWC, one of the most beautiful park in the world !
Nobile Sports Production
Check out the professional rider James Boggia raw session at CWC on Unleashed.
Camsur Watersport Complex
The CamSur Watersports Comlex is the first world-class watersports complex in the Philippines and in Asia. CWC aims to bring cable skiing to a whole new level and attract watersports enthusiasts from all over the world with its top of the line facilities and relaxing environment.

This six (6)-hectare complex, with its 6-point cable ski system, is sure to draw guests, riders and spectators by the thousands. Because of good weather conditions, cable skiing in the park can be done all year round.

Cable skiing is simply water-skiing where the skier is pulled by an overhead cable suspended 8-12 meters above water surface by specifically designed pylons. The cables run counter clockwise around the lake. Futhermore, a variable speed electric motor which can maintain speeds between 20 – 65 km/h powers the cables.