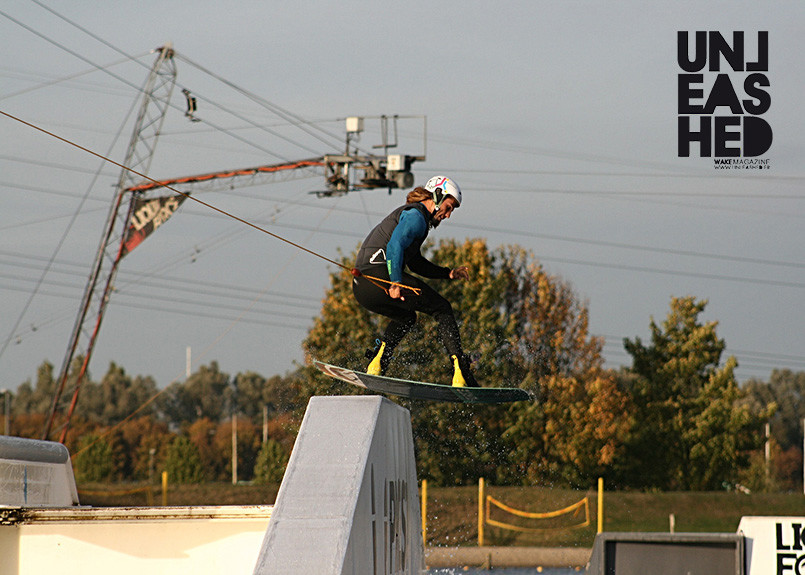 19 Apr

Local Hero Contest Review | Down Under Cable Park | 2018

The Down Under cable park is open since March 30 ! If you're not able to ride yet, you can still check out this review of the local hero contest at Down Under cable park. Organised at the end of 2018 season, here is the summary of this great competition.
The background
As the cold weather and snow begins to arrive in most European countries, Down Under cable park in the Netherlands decided to organise an end of season competition whereby the locals could show off their tricks. Down Under is one of the most famous Dutch cableways and has previously hosted competitions such as the WWA Protest Cable Call and the Dutch Nationals. There's already been two Local Hero contests this year to support and push the many talented local riders. Unleashed was one of the brands that supported the final contest of the season, which took place on the 14th of October.
The competition
The local hero contest kicked off with a fun competition during which the competitors were challenged to jump, dive, roll or fashion air with a wakeskate off the kicker to earn the status of local fun hero of the year. Raymond Giessen came first with a very spectacular performance. A solid warm up for the main competition.
Recently, there's been a lot of 'best tricks' competitions so Down Under decided to devise a 'best run' contest instead where riders were able to exhibit, not only their level but also, their variety of tricks and steeze. One by one the riders boarded the water, whilst receiving support from their fellow riders, families and friends.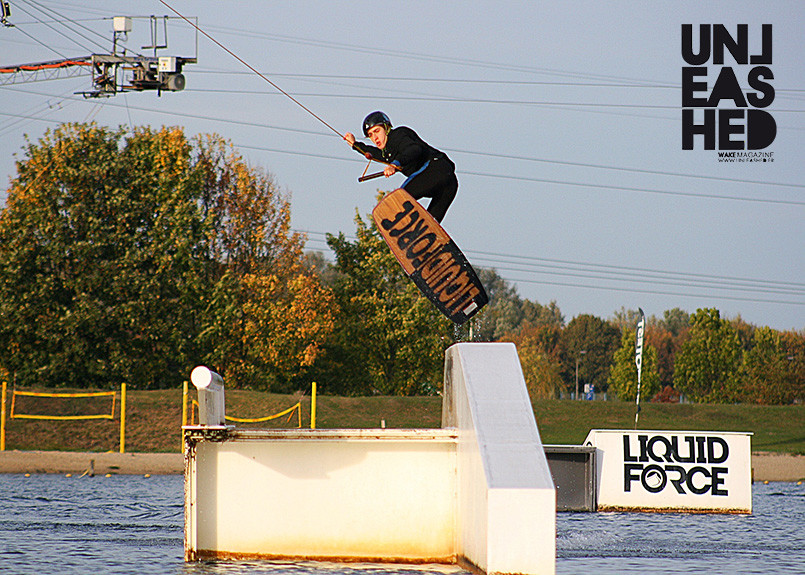 Injured Slingshot rider Tommy Swaan (24) performed a dual role during the competition. Firstly, he shared his humour, tricks and quotes through the mic; and secondly, he took up the role of a judge. This guy proved he's still engaged and knowledgeable in the sport.
The riders impressed the spectators and judges alike with mobes, bs 720's in and out, a huge fs 270 chicken salad to blind off the kicker (Wassim's signature trick), backside 3 transfers, dancing on rails and sweet presses and grabs. There was even a group of youngsters who only started riding this year, yet all took part in the competition!
Equal prize giving
The day ended with an award ceremony over on the picnic bench. As Down Under supports gender equality, the same amount of prize money was assigned to both categories. We hope this trend will be upheld in future years in the sport.
The young guns Wassim El Hodayebi (16) and Melissa Peperkamp (15) can now call themselves 'Local Heroes' of Down Under after becoming the winning riders in the open categories. In the junior category Zino Vallen (16) stole first prize, meanwhile in the kids division Storm Baas (14) deservedly achieved first place. A particularly outstanding win for Storm, who only started wakeboarding this year.

Winners speach
Melissa Peperkamp

(15), winner of the Open Women:
"I started wakeboarding when I was 8 years old. Quint de Waard was my teacher when I started beginners' lessons. How do I prepare for competitions? I always start with a warm up and just have a lot of fun. I have to say I am constantly trying to push myself to do better than in my training sessions. It stresses me out a bit, I just want everything to work out as I want it to. My secret is having a lot of fun and always trying to give it my best. My goal is to be in the European Cup next year. It means I'll have to learn airtricks. I love being able to travel and fulfil my passion at the same time. I hope that one day I will be able to wakeboard at an international level and achieve a lot of places on the podium".

Wassim El Hodayebi

(16), winner of the Open Men:

"I started wakeboarding when I was about 10 or 11 years old. Before a competition I always try to prepare myself in a variety of different ways, although it hadn't paid off prior to this contest. Normally I try to spend time relaxing the day before so I have enough energy for the big day. I think the most important thing is to eat well, like a Moroccan tajine or pizza. But unfortunately during almost every competition I know I still suck and fall on the simplest tricks. I think this is partly because I overthink certain tricks and I don't manage to get into the right vibe. At the Down Under Local Hero competition I had such a good day. Thanks to Yasemin Tanriverdi for organising the event.

At the contest I competed in the Open Men's category because my homies (Tom Franke and Lodewijk Waterhout) and I wanted to wakeboard at the end of the day, when the wind had died down. Lodewijk is still 14 years old so when I suggested the idea he was like "but bro wtf if I want I can still ride with the mini boys". When I first entered the competition I wasn't focused on the competitive nature of the event, I just wanted to enjoy a good wakeboarding session with my friends at my home cable. This relaxed my mindset and gave me lot of positive energy. I think everyone had a good day and rode really sick! Shout out to Max Halm for taking second place and Rodi Kosterman for achieving third place.

My goal in wakeboarding is to stand out from the status quo, by inventing new tricks and producing videos. As a member of the 'Shaka bro's', we are working on a new video together. Tom Franke does the filming and editing and I am trying to put my own vision on progress and wakeboarding into the video. I hope it turns out well!"

Down Under cable park words
Thanks to all the riders, sponsors, supporters, judges and operators who made this season a blast! A special thanks goes out to Joey Scholman, the head operator who is making a career change after 6 years of putting a great deal of energy into our cable and local riders.
Results
1. Wassim El Hodayebi

2. Max Halm

3. Rodi Kosterman

1. Melissa Peperkamp

2. Damy Schreijer

3. Amira Lamin

1. Zino Vallen

2. Carsten de Greef

3. Tristan de Koning

1. Storm Baas

2. Jayden Zingel

3. Darnell Davids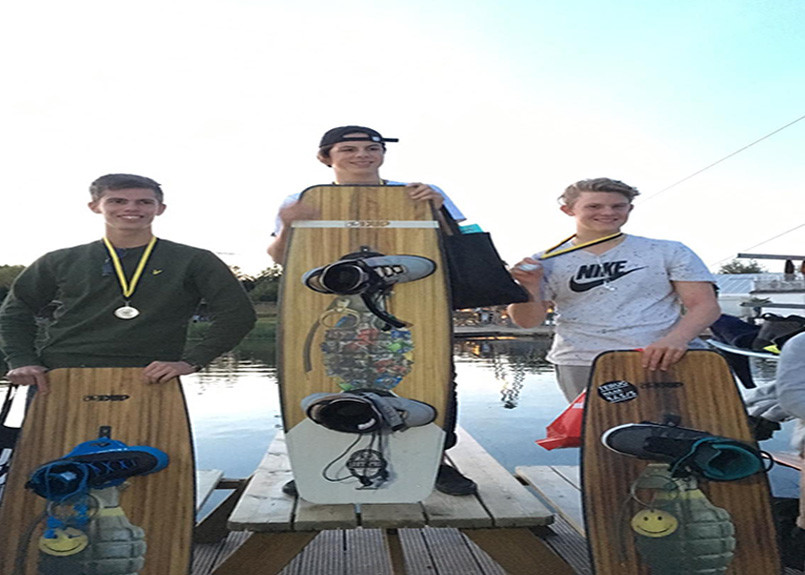 The big cable
The main road has a large cable line with a length of 720 meters hovering 10 meters above the south lake. From the starting point, the cable pulls you counterclockwise around the entire pond. There are eight lines (carriers) so that there is an optimal rotation!
The small lane
The first Sesitec 2.0 of the Benelux system running at Down Under in Nieuwegein! This new cable system is installed on the small track. It offers both beginners and pros the opportunity to train and practice their skills.
Down Under has very modern and state of the art features that provide challenge of each level riders. All obstacles are from Cable Park Unit Park Tech, the market leader in the field of cable parks : 2 kickers, 1 rail, 1 transfer and some others.
Watch the Down Under cable park in video on Unleashed Wake Mag !