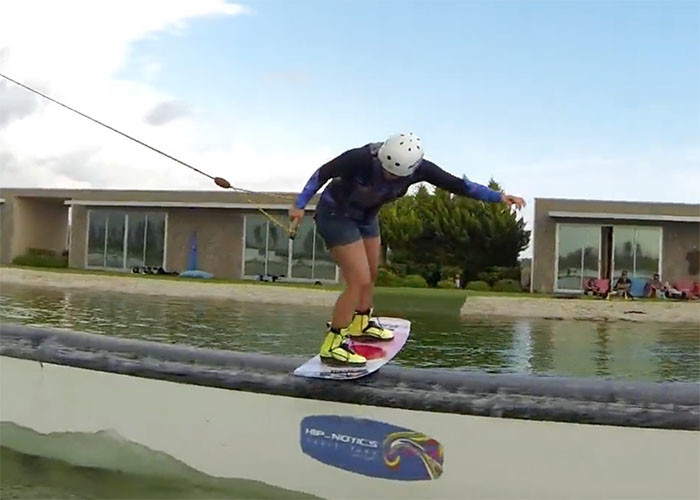 12 May

Joelina Gerards & Max Milde at Hip-notics

Last month, Joelina Gerards and Max Milde were at Hip-notics in Turkey to train themselves for the new season

Sponsors : O'Brien germany, Jetpilot europe, Nobile Wake, triple8 and pod international.
Joelina Gerards and Max Milde at Hip-notics
---
Hip-notics
The spot is located in the city of Antalya, Turkey. A big complex of watersports with two lakes :
– the first with : a Unit Wave kicker, a Unit Large Kicker, a Unit Handrail, a Unit Low to High Ledge, a Unit Step Up, a Unit Step Downan, a Unit Hip-Notics custom Rainbow Box and a Unit Raph Derome's signature feature;
– the second with : Kickers, a Unit Andy Kolb signature feature, a Home built Fun-Box, a Unit custom c-rail, a Unit 19mt pire rail, a Home built 27 mt table and a Home Built Roof-top.
Others equipments : a restaurant, a relaxing Pool, Hot Tub / Jakuzi 8 persons and a infrared Sauna just during the winter, (winter months), a dining Area, complimentary Wi-Fi, accomodation, a chill zone, Basketball / Volleyball / Table tenis, Massage and many other surprises..