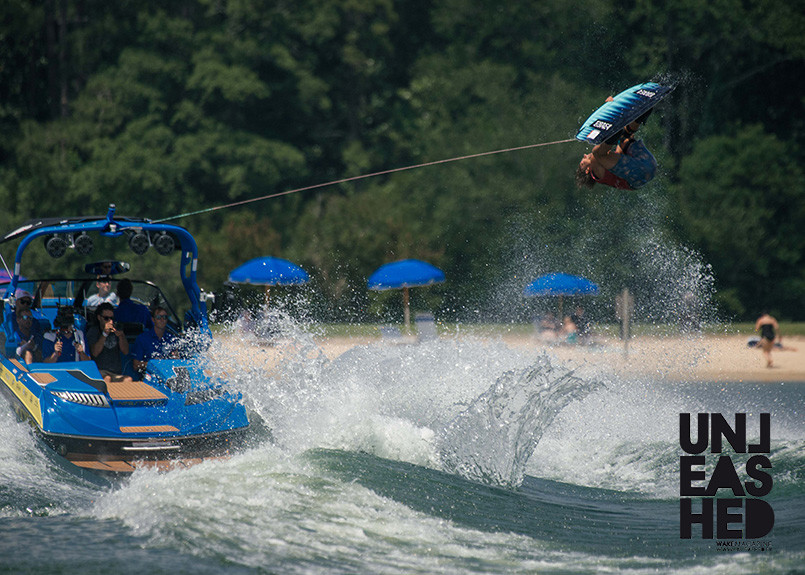 29 May

New Champion Crowned | 60th Nautique Masters

PINE MOUNTAIN, GA (May 28, 2019)  – 6X Wakeboard Boat of the Year, the Super Air Nautique G23, pulled wake's greatest to victory in the final day of competition at the 60th Nautique Masters Waterski & Wakeboard Tournament presented by GM Marine Engine Technology. With the prestigious Nautique Masters titles on the line, Robin Lake was filled with some of the most amazing moments the event has ever seen. And we have now a new Nautique Masters champion !
Women
Defending Masters Champion, Meagan Ethell (USA) put together a stand up run in the Pro Women's Final, leaving the crowd cheering and taking the win with a 93.00. Her first pass consisted of a moby dick and a cab nose grab 540 before coming back on pass two with a clean roll to blind, leaving no doubt in anyone's mind that her name would go down in Nautique Masters history. In second place, Dallas Friday (USA) scored 91.00 with a big wrapped KGB, followed by Erika Lang (USA) rounding out the podium in a very close third with 75.00 points.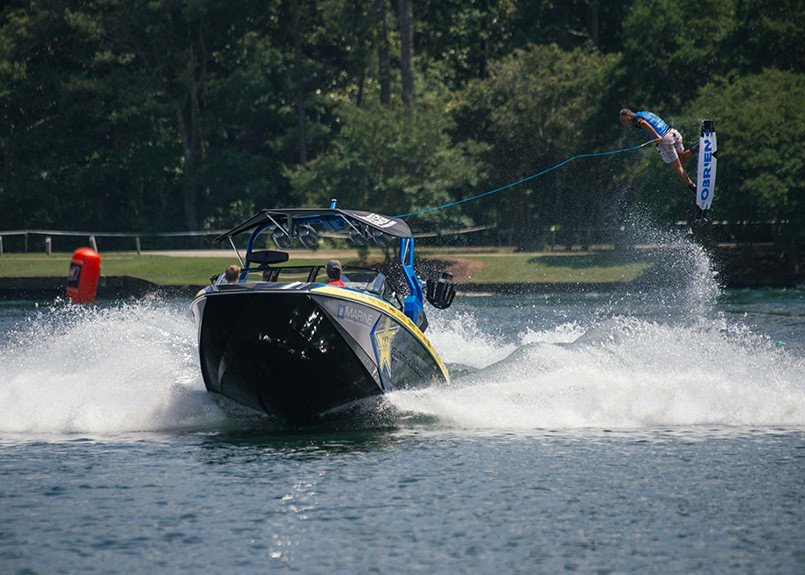 Men
Nautique athlete Cory Teunissen (AUS) had a great afternoon, proving that as a true champion he has everything it takes to bring it home. Utilizing the award-winning wakes of the Super Air Nautique G23, Teunissen threw a nose grab heel 900 and a mute double half cab roll in his first pass and went on to polish off his first place finish with a huge T/S 1080 in his second pass scoring 93.00. In second, Harley Clifford (AUS) pulled out all the stops, landing a double indy tantrum and a nose grab backmobe 540 to score 90.67. Nic Rapa (AUS) placed third with 88.00 points using his huge amplitude and throwing multiple double flips.
"I'm super stoked to take the win at the 60th Nautique Masters! It's super cool as it's the first time I've been to this event representing as a Nautique Boats team athlete," commented Nautique athlete Cory Teunissen. I've gone two for two on the WWA WBWS and Nautique Wake Series so far this season too. I'm absolutely stoked and totally blown away to leave Callaway Gardens on such a high note!"
Winning run
The 60th Nautique Masters showcased yet another year of an inspiring spectacle of athletic ability behind the world-class Super Air Nautique G23. Held annually at the legendary Callaway Gardens in Pine Mountain, GA the Nautique Masters is regarded as the pinnacle of achievement for watersports athletes worldwide.
The full list of results from of the 60th Nautique Masters Waterski & Wakeboard Tournament.
Dedicated to progressing the sport from the ground up, the Nautique Wake Series puts riders first, developing the stars of tomorrow and showcasing the top athletes of today with every major event held behind the Super Air Nautique G23. The Nautique Wake Series is the only event series that gives riders of all ages, gender and skill level the opportunity to compete at an elite level.

About Nautique Boat Company
Celebrating 94 years of excellence in the marine industry, Nautique is a subsidiary of Correct Craft and has been on the waters of the world with a passion for innovation since 1925. Nautique is known to push the envelope of possibility on the water, and our owners have come to expect nothing but the absolute best. The Ski Nautique has been reinvented as the lightest ski boat on the market, the G-Series has won numerous awards for wakeboard boat and wakesurf boat of the year while unlocking new possibilities in wakeboarding and wakesurfing, and our GS Series has given families endless days on the water without compromise. Through our Nautique Cares initiatives we're dedicated to not only making a difference on the water, but to people in need around the world. The world's best ski boat, world's best wake boat, and a company that cares.

To learn more visit Nautique.com.
-new champion nautique masters-