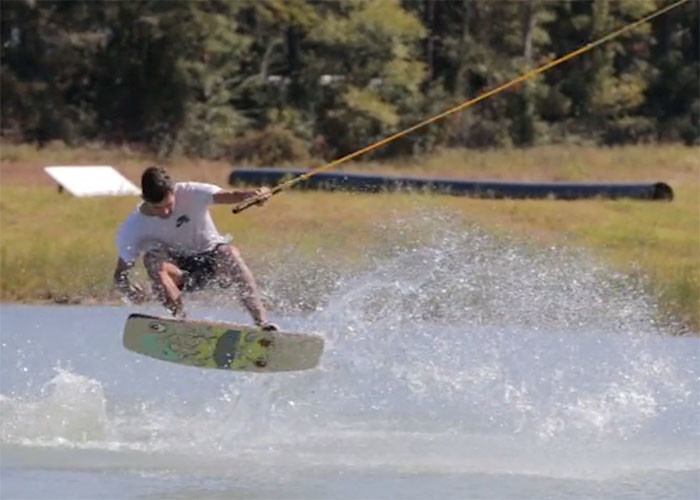 10 Feb

No Worries B-Sides | NIKE WAKESKATE

NIKE WAKESKATE → No Worries B-Sides at Valdosta Wake Compound

Last year we discover NO WORRIES with the team riders of Nike went to Valdosta Wake Compound for a big wakeskate session, now they offer us 5 minutes of more images of this big video.

With : Yan Lecomte, Ben Horan, Austin Pastura, Nick Taylor, Andrew Pastura, Silas Thurman, Ian Reid, Tad Mathews, Mitch Cobb, Bradlee Rutledge, Matt Hooker, Luke Tilt, Quinn Silvernale, Alex Haney

No Worries B-Sides from wesubsist. on Vimeo.
"We've been told Valdosta Wake Compound has been enjoying beautiful, warm weather and it's got us itching to get back out there. We came across the No Worries folder on the external and cut up some alternate angles, warm-ups, throwaways, and everything in between to bring you a small slice of B-sides. Enjoy."