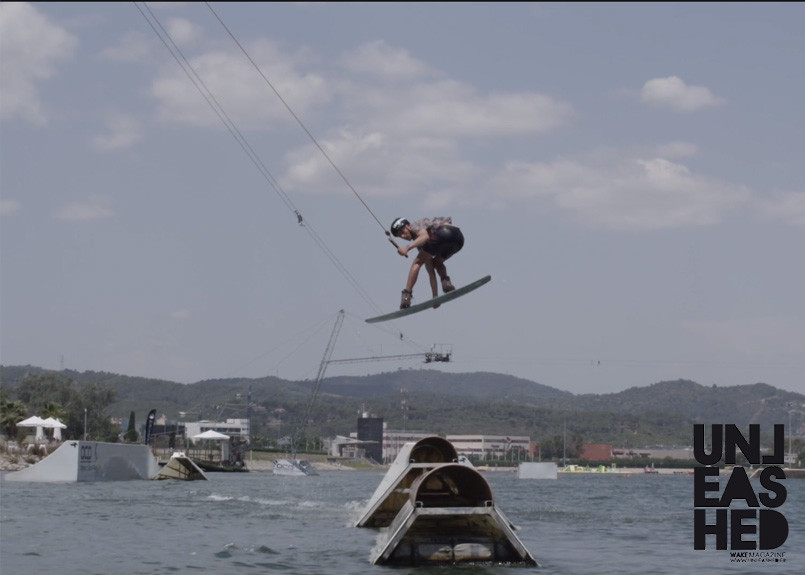 12 Jul

Olimpic Cable Park | 6th Anniversary

6 years of Olimpic Cable Park that means 6 years of continuous improvement of the Spanish wakeboarding level, thanks to the continuous improvement of them facilities and wakepark. One more year they spent celebrating together them friends and family ! Happy anniversary OCP !
Sixth Anniversary
Watch the video celebrating this moment !
Check out Kike Cornejo flamingo style at OCP last  winter on Unleashed.
Olimpic Cable Park
The cableski is the main activity of the OCP. A 650m circuit where 9 people can ski at the same time, up to 40 people in an hour. With the cables the new riders have the opportunity to enjoy a relaxing and refreshing sport in a fast and safe way.
Big Bro : It is a large, RIXEN brand cable of 5 pulleys and 680 meters over a freshwater channel and paved banks. The height of the cables is higher than 6 meters, that makes lovers of the Airtricks love it. In 2015 has 9 obstacles created by the national brand Mosenpark. 1mini kiker, 2 big kikers, UpRail 11m, Box 15m, RoofTop 20m, FunBox 22m, SPINE 21m and DOUBLE PIPE 16m have been designed exclusively for OCP.

Little Bro : Thought for Initiation and Improvement, it is a circuit of round trip of 110 meters, where there is only one skier at a time. It is always supervised by a monitor that teaches you and adjusts your speed. From your first experiences in sliding, through perfecting the turns in pulleys or tricks more complex as the Airtricks.

-olimpic anniversary-
-olimpic anniversary-