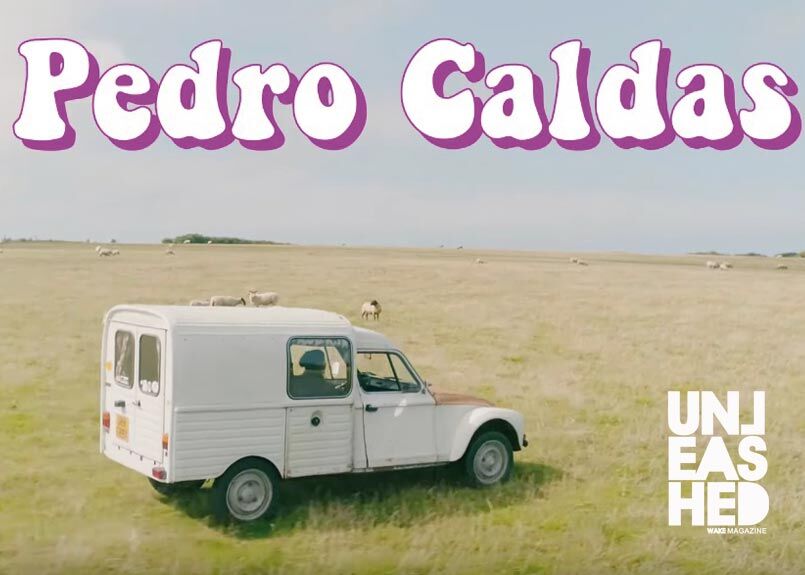 27 Jan

PEDRO CALDAS Cream Tea
PEDRO CALDAS Cream tea , the new edit from Dave AV for Hyperlite
Pedro Caldas and Hyperlite Wake are pumped to bring you "Cream Tea" – a Dave AV joint.
This time the crew heads to the UK filming cable, boat and urban. When not riding at North Devon Wake Park, Spot On Wake and Camel Ski, Pedro earns himself a new nickname in this edit. "The Brazilian Cowboy" absolutely blows it up between the towers and behind the boat on his H/L UNION wakeboard. And Dave AV proves he's on top of the game yet again. With a jammin' sound and incredible riding, this one leaves us wanting more and wishing for a simpler life, livin' in a van down by the cable. Enjoy!
Discover one  full interview of Pedro Caldas on  #unleashedwakemag
Pedros Caldas Cream Tea !
Discover one  full interview of Pedro Caldas on  #unleashedwakemag
PEDRO CALDAS cream tea
---
More about : HYPERLITE

If there was ever a season to appreciate our sports and the lifestyle they provide, 2020 was it. Hyperlite has always been a family brand at heart and now we are even more so, with a deep sense of gratitude for our time on the water with friends and family. As 2020 came to an end we saw a renewed enthusiasm in wakeboarding, wakesurfing and all towed water sports. Simply put, the lakes were packed and Hyperlite's 2021 collection is a reflection of how extremely excited and confident we are that you cherish the same feelings as we do, we love Wakeboarding & Wakesurfing.
While things have changed around the world, the tremendous quality of Hyperlite products has not, we continue to create, design and manufacture every board, binding, surfer, life vest & rope to highest standards and stand behind each 100%. Our tag line "Quality Goods Don't Fear Time" is a firm belief shared amongst the entire Hyperlite team. Together our engineers, athlete team & loyal supporters have inspired an amazing line up for 2021.
Hyperlite is excited to introduce 2 new cable wakeboards, endorsed by Graeme Burress and JB O'Neill, called the Blacklist and Freepress respectively. Both new shapes are constructed with wood cores, sintered bases and urethane sidewalls making them bomb proof for ripping around your favorite Wake Park. The Hyperlite binding collection is also growing with the addition of new Rusty Malinoski binding we call The Ultra. The Ultra is a traditional plated binding built atop our Fusion Plate System. The System Bindings and Boots remain the best connection to your wakeboard and our System Boots are refreshed designs for 2021.
And how about Wakesurfing? We truly love surfing behind the boat and the Hyperlite quiver for 2021 continues to evolve meeting different demands, styles and price points so all surf enthusiasts can find the perfect wakesurfer. Hyperlite is offering 2 new surfers from Varial Surf Technology christened the Raygun and Accelerator. The Raygun is a longboard style shape while the Accelerator is an aggressive slaysher for free styling and popping airs. Keep an eye out for the new Wingman and Droid surfers, featuring Hyperlite's new handmade epoxy construction. And if you are into the foil game our new UTE Surfer, short for Utility, matches with most foils on the mark and includes removable foot straps.
HYPERLITE HAS NEVER BEEN SO CONNECTED WITH OUR FELLOW WAKE ENTHUSIASTS. YOUR PARTICIPATION ON OUR SOCIAL CHANNELS, FEEDBACK ON OUR VIDEOS AND PRODUCTS AND THE SHARED PASSION FOR OUR LIFESTYLE KEEP US GOING. THANK YOU SO MUCH FOR YOUR CONTINUED SUPPORT AND LIKE YOU, WE LOVE EVERYTHING WAKE!
Find all wake spots in the world on