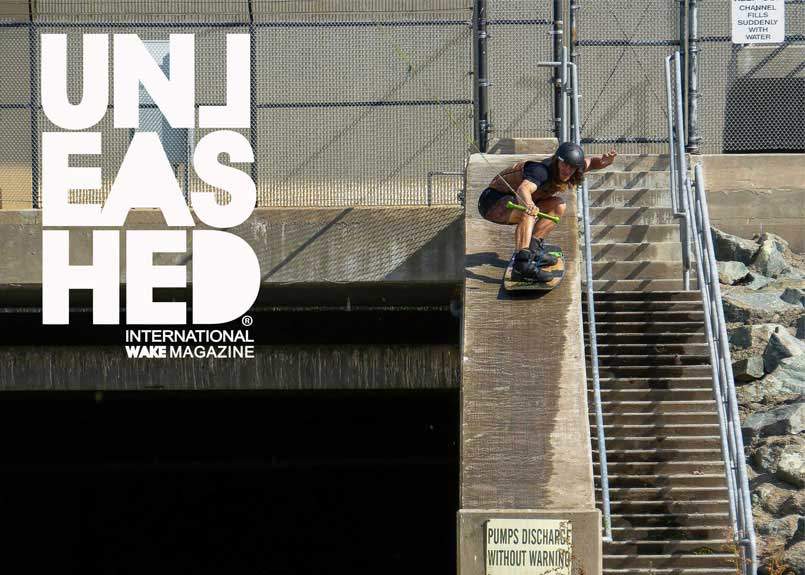 08 May

UNLEASHED #76 is Out | The Buyer's Guide

UNLEASHED #76 is Out | The Buyer's Guide

The New opus of Unleashed Wake mag is out. The #76  "The Buyer's guide  is full of surprises for the biginning of this new Wake season

On this issue  you can find : #RIDE4TIMO , Waxthat Winch tour , NEWS PRODUCTS: Madsen Watches dedicate to Wakeboarding , NEWS INNOVATION : the Wakesurf EDGE, INTERVIEW PRO's: San Im and Malin Overby,  Chose your Weapons: The buyer's Guide 2018, The Sweddish Invade by Peter Valhfridsson , TRIPS: Take a Chance with Bruno Ullot , and Out of the Kitchen by Angelika Schriber, EVENT: Beach and Board Festival COCOA beach Florida , Locals Hero and rider of the Month , Pedro Caldas and Gabe Menendez


Print one copy : HERE ON ISSUU
EDITO
This international edition is dedicate to TIMO KUPPENS a young rider left too early…
#RIDE4TIMO
Timo Kuppens, an 11 year old accomplished sportsman, who lived his passions at 200km per hour, left too early.
He practiced all the sports, a little trend of the new generations. With a Dad who was a racing driver and distributor of the Brand Tigé Boat for Europe he had many opportunities to try many things.
Wakesurfing and wakeboarding came naturally for him because from a very young age he was able to learn these water sports .
But like all the kids of his age he also played other sports like tennis which he was very good at.
At 11 years old Timo was already an accomplished sportsman. He was just as comfortable behind a boat as he was his dirt bike.
He followed his father, the famous racing driver everywhere. He was his first fan and especially well present during his last title of World Champion at DUBAI in 2013.
With his father Renaud, who was a World Champion speed race driver, and his mother, Isabelle, in the top 10 of the world ranking of Karting drivers you can imagine that little Timo was also naturally a driver.
He asserted that natural ability when he stepped on his MotoCross for some rides in his garden.
We will miss you TIMO, you left us on the evening of December 17, 2017 suddenly, of a disease still unknown.
We hope with all our hearts that you are continuing to ride the clouds of Heaven with the Angels. Those of us here on Earth will ride everyday with a thought for you.
# RIDE4TIMO
More About all the Issues of  The Magazine
More About Unleashed Wake Mag :
Unleashed Wake mag
Since 2003 UNLEASHED WAKE MAGAZINE has been a part of the "WAKE SCENE" covering the sport on wakeparks, boat camps, competitions, winch sessions, etc… With a unique approach to interviews, press reports, scoops, video and photoshots, allowing us to gain the riders trust and faith . The pro-riders passion for our photo session and video available through UNLEASHED website comes to prove our reputation and following on wakeboard world.
UNLEASH WAKEBOARD MAGAZINE is now a trade Brand with 15 people all around the globe to have a real representation on the main countries of 3W …
We reach more than 3,5 million Humans through our main support UNLEASHED WAKEBOARD MAGAZINE and social-medias network , and the digital edition is  on 187 countries.
CHOOSE FREEDOM, CHOOSE UNLEASHED WAKEBOARD MAGAZINE
UNLEASHED WAKEBOARD MAG,  THE SHOP !