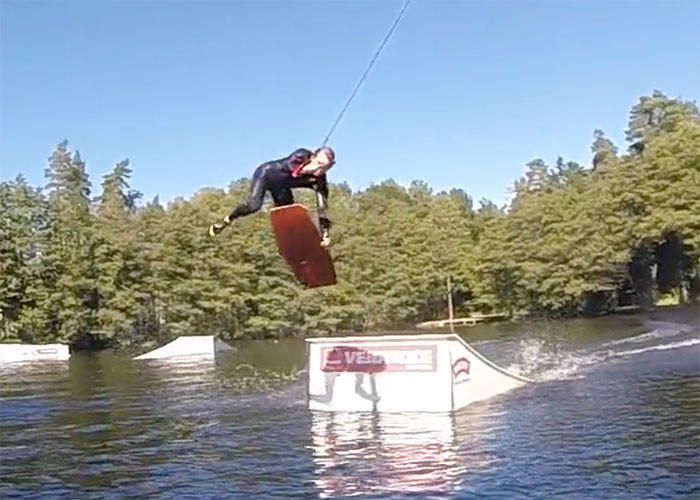 31 Oct

Pidivi Wakeskate – Thomas Anton Freitag Jensen

Summer at Surf City of Thomas Anton Freitag Jensen with his Pidivi Wakeskate. An edit created by Boom EDIT.

Get yourself the best wakeskate at : www.pidiviwakeskate.com or on Facebook 

Pidivi Wakeskate Thomas Anton Freitag Jensen from Boom EDIT on Vimeo.
---
Surf City
The cable park is located in the town of Tonsberg, 100 km from Oslo, capital of Norway.
2 winches with System 2.0 Sesitec of 120 meters.
The first cable is for beginners, without modules. The second is for riders with two UNIT  modules: 1 kikers-spine and 1 Andy Kolb.
The lake is small and well protected by the forest.