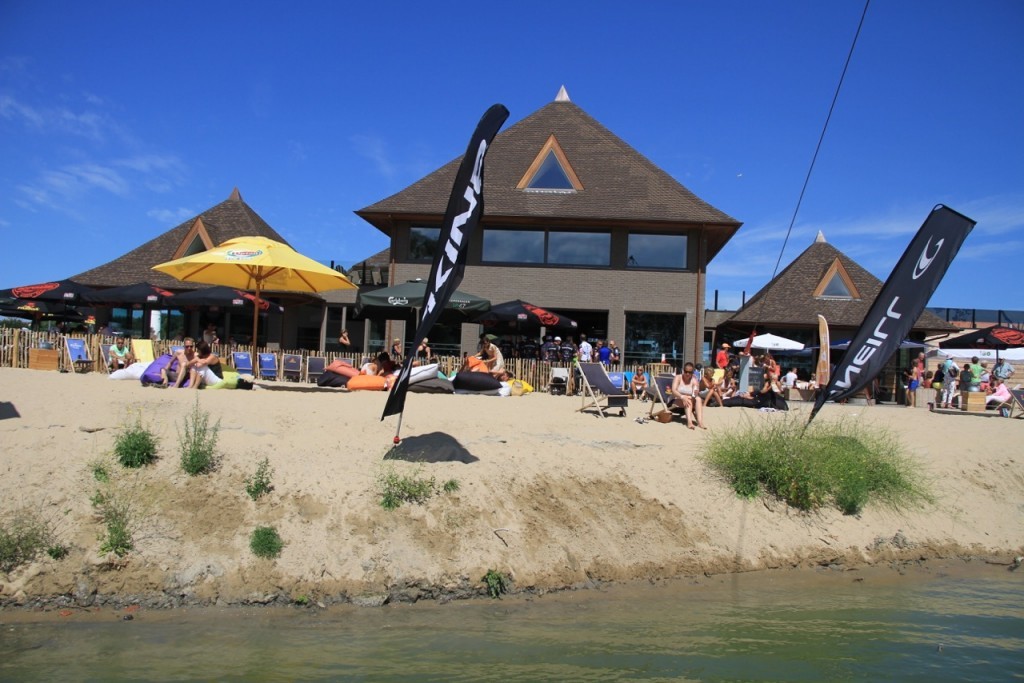 21 Jul

Road to Ropes 2015 – Lakeside Paradise
Road to Ropes
Recap # 12
Lakeside Paradise, Belgium
Here we are, getting close to the end of the tour… Have I been driving around Europe for that long already? Is this really the last stop before crossing over to London, for the Grand Finale?
I sure did, and this last stop was a fantastic one: I was in Paradise. Lakeside Paradise, that is!
Lakeside Paradise is located a short bike ride away from the North Sea, and from the border with the Netherlands, in Belgium. Right in the middle of the city of Knoercker Heist, a clean, vacation location bordered by a sandy beach along the ocean.  Here, people seem to be very active, in a general manner.  While discussing with Glen Vandenberghe (our Local Hero), who grew up here, my intuitions were confirmed. People of this town like to sail, surf, wake, kite, bike, run, walk… and everything in between. No wonder there are so many kids at Lakeside Paradise and Surfside Paradise for the summer camps!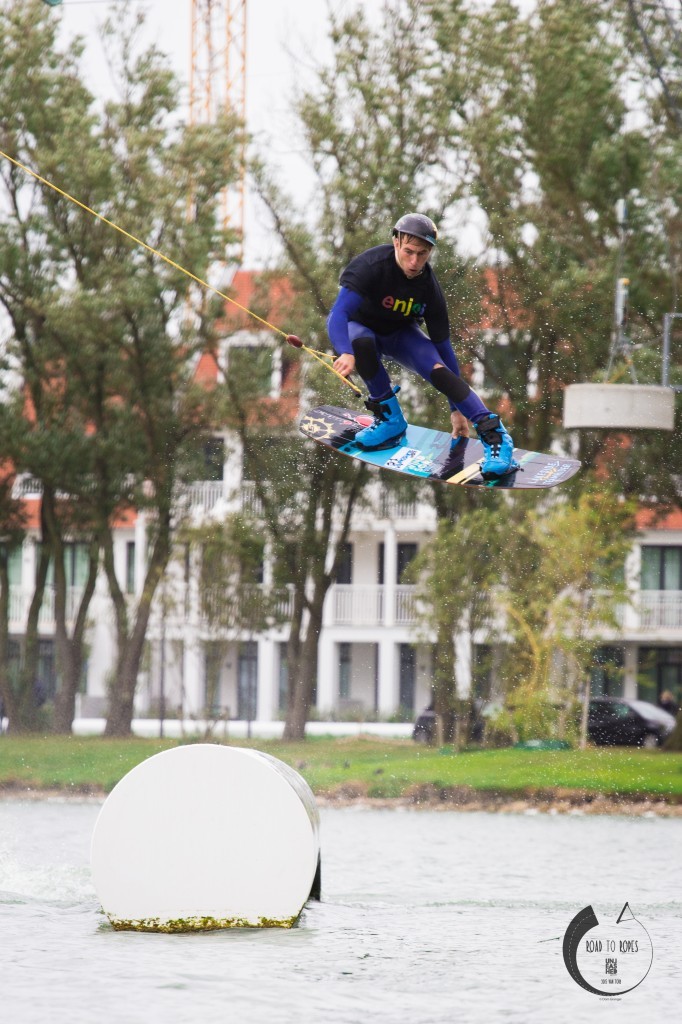 Which brings me to mention – Lakeside Paradise has its Beach twin, Surfers Paradise, a beach club also offering facilities to learn and practice surfing, kiting and windsurfing + SUP The place in perfectly located at the very end of the beach, a short walk away from all the touristic huts, art galleries but still pretty close to the ice cream and waffle shops (don't worry, we checked that for you.) Definitely a good complement to the Lakeside facilities!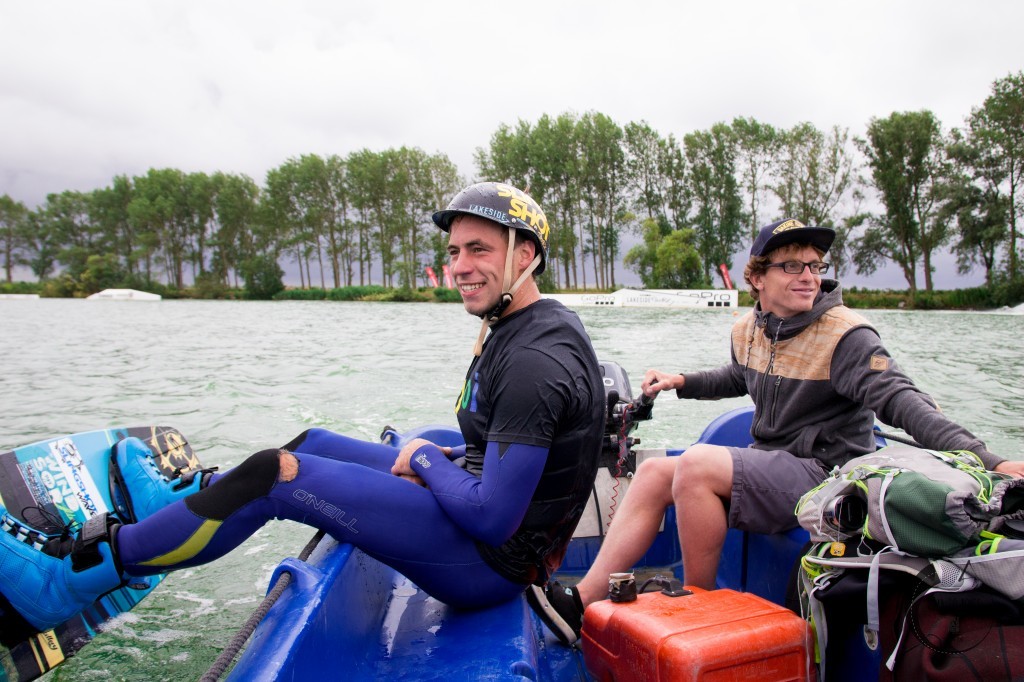 When I arrived to Lakeside Paradise, I was warmly welcomed by Tom Soupart, one of the manager, who even cam to work on his day off to give me a tour of the facilities! In most cable parks I have been, you don't necessarily need someone to show you around – you figure things out pretty easily as it is pretty simple. It's not that it is complicated here at Lakeside: it's just that there is so much to see! The way Tom explained it to me is the way I will present it to you as well. There are 5 aspects here at Lakeside:
–       The Restaurant
As a food lover, I was absolutely delighted when I saw the menu but mostly, when I tasted the food offered. DE-LI-CIOUS!! The food is fresh, tasty, healthy yet filling and the portions are quite generous. The ordering system also makes it quite easy: no need to run after a server since you go order at the counter, they give you a pager/buzzer that vibrates, lights up and rings (they really don't want you to miss your food!) and you go pick up the food at the counter. Every week on Thursday and Sunday July and August, they also have a barbecue night, where you buy a ticket and then it's all you can eat buffet. You pick what you want from the salad bar (pasta, potatoes, greeneries) then go pick your meat/ fish on the barbecue. Absolutely delicious! On top of it all, the lady who comes to barbecue is the owner of a nearby farm, which means most of what you eat that day is local, and great quality.
–       The Hostel
Don't know where to stay when you come visit? Lakeside Paradise also offers a hostel right on the premises, which holds 80 beds in 10 different rooms: 2 rooms of 12 beds, 6 rooms of 8 beds and 2 rooms of 4. All the rooms are pretty simple with bunk beds, but they took the time and effort to decorate and name each room to a cool place around the globe. Everything is very clean – rooms, bathrooms, showers etc. There is also a room available for guests to go play foosball, watch movies, and just relax, on the second floor. Two massive decks (a sunrise deck to the east and a sunset deck to the west) are also available to the guest.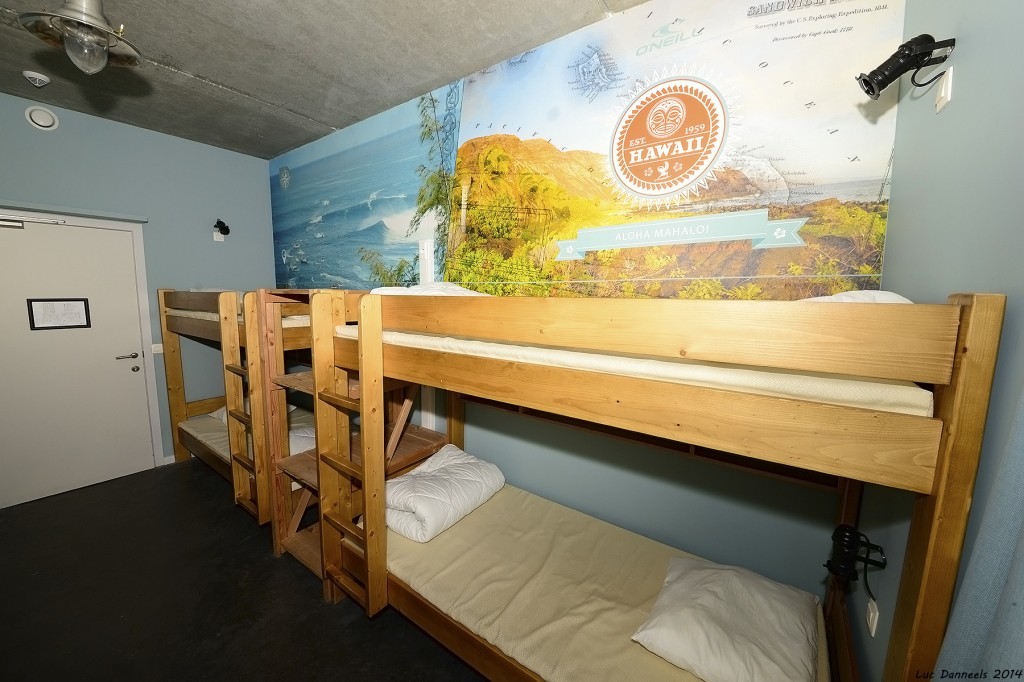 –       The Shop
Small yet well organized, the shop offers whatever you could need in terms of wakeboarding. They carry many big name brands and have a great selection of O'Neill wetsuits, in all size, shapes and thicknesses (the best friend of a Belgian rider!)
–       The School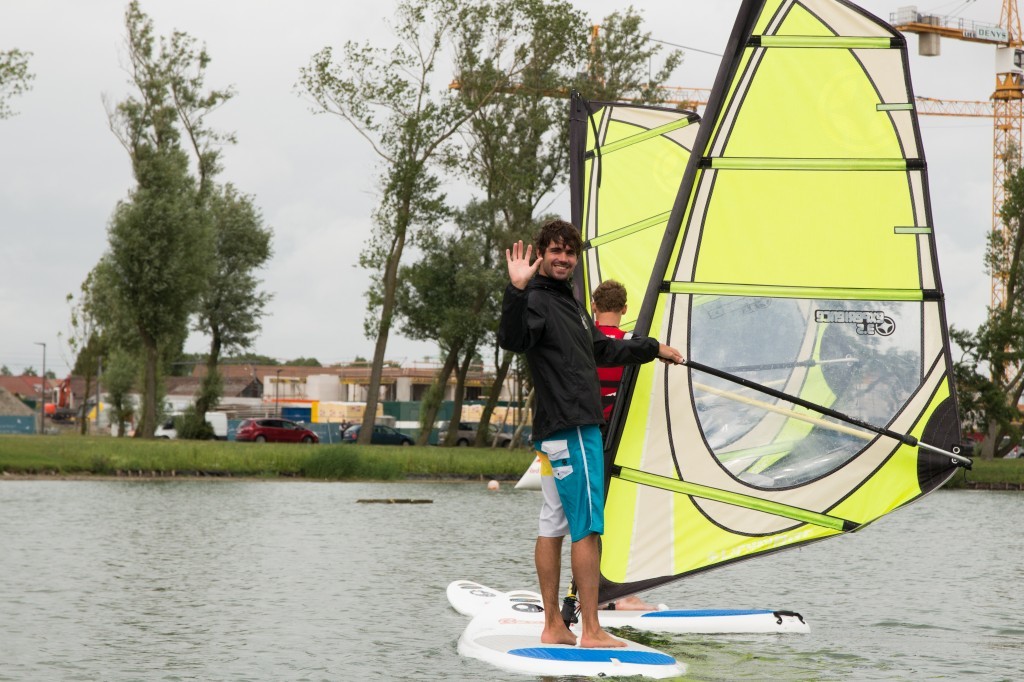 The cable may open to the public only at 12, it doesn't mean the place doesn't get busy before that! Every morning of summer, kids come in groups of up to 30 to come get lessons in wakeboarding, sailing and windsurfing. Rain of shine, those kid are learning the basics of riding and it is seriously encouraging for the sport to see a team of coaches so dedicated to bringing more little ones in the sport. That how we will keep growing!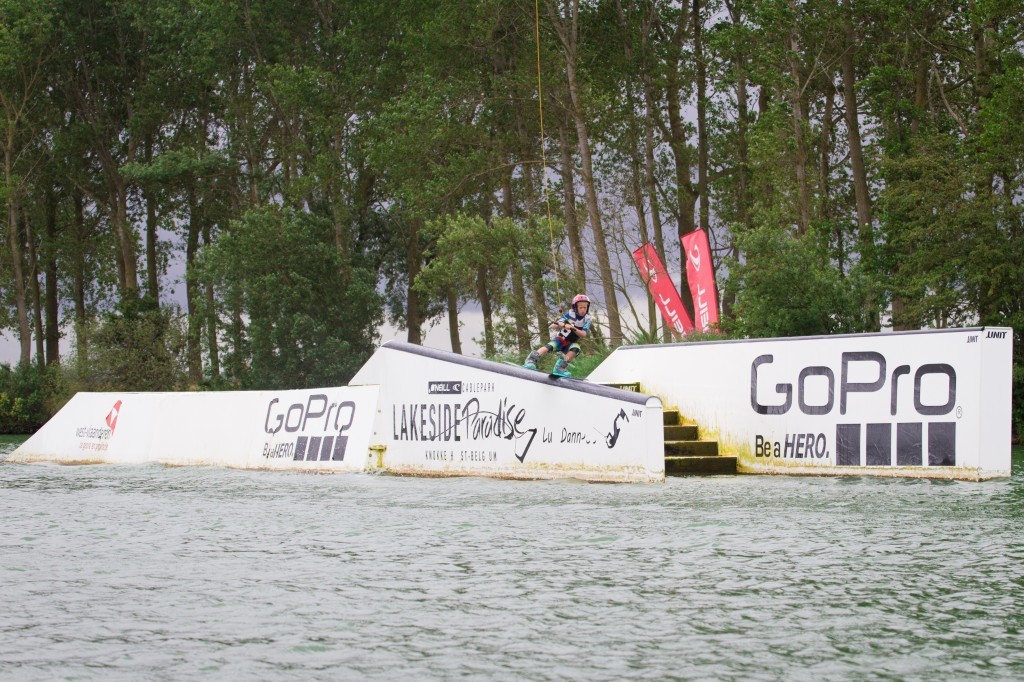 –       The CablePark
The Right foot forward, full size cable opens every day at noon to the general public, and closes at 9. Be aware of one thing though: this park functions with a reservation system: they only allow 25 people to book at the cable per hour. During a busy summer weekend, your chances to ride if you just show up without a reservation are pretty low. Some people may not like it, but there are definitely advantages: you can be sure that there is never a massive line up on the dock – which would happen at the beginnings of the cable, before they started the reservation system.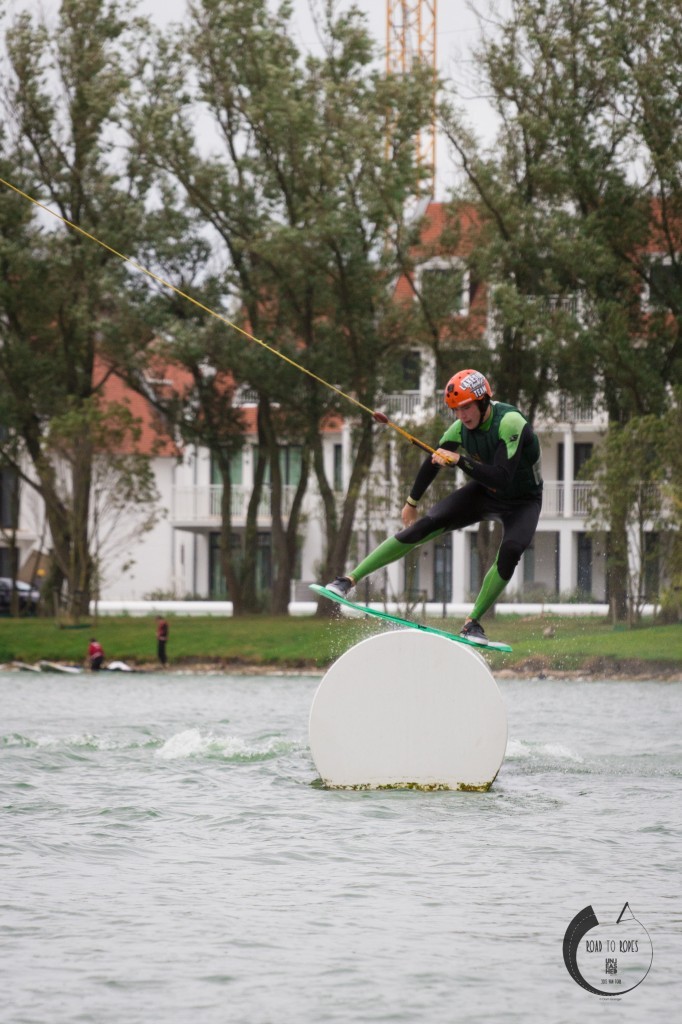 The park is adapted to all levels of riders, with a good amount of features that definitely encourage progression. Kickers, tube, poolgap – most features are made by Unit which once again offers great quality for the riders. The park does have one home made kicker and the boys are working on a new home made rail, that  should be in the water fairly soon, and should be quite awesome!
Overall, we can say one thing: Lakeside Paradise has the right name! Everything there is thought to make the customer's experience a pleasant one, and they sure succeed!
More Info about Lakeside Paradise:
https://www.facebook.com/lakesideparadise?fref=ts
See all the Road to Ropes photos here

And follow @UnleashedWakeMag and @DomGranger on Instagram to keep up with the tour!