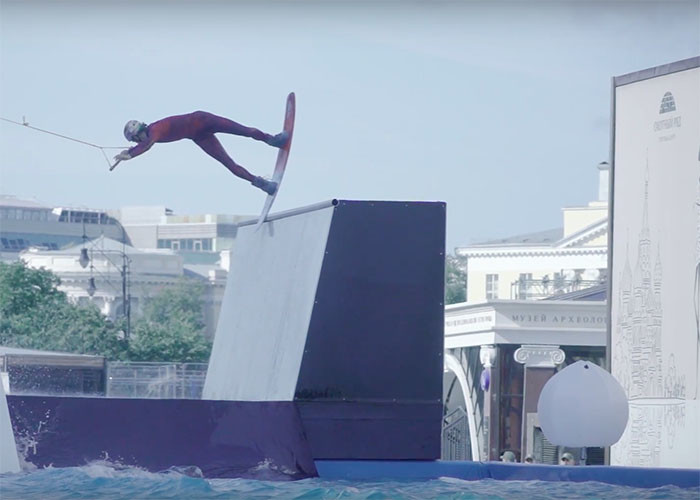 07 Sep

Russian Style | Nikita Terskov & friends

Russian style for the last edit of Nikita Terskov, Petr Ershov, Sergey Tarakanov and Roman Ovodov to present you the new event will be coming in Moscow.

The riders are waiting you this weekend for an international wakeboard competition in this huge wakepark in the heart of Moscow, next to the Kremlin and the State Historical Museum.

More videos about Nikita on #unleashedwakemag
Russian Style
Nikita Terskov & friends
WAKE PARK
The park stands on a special platform and consists of two 11 m wide pools that are connected by 8 jibbing elements for riders to trick their way between the pools.
From 1 to 3 September, the venues will host a special program for schoolchildren.
On 8 and 9 September, riders will be able to take part in an international wakeboarding competition. Registration is now open at https://wakebase.ru/
Qualifying rounds will take place on 8 September, followed by the semi-finals and the final round on 9 September. The prize money is made up of sponsor contributions and amounts to RUB 600,000. The judging panel will consist of professional riders.
On 10 September, spectators will have a chance to enjoy some freeriding as part of a Jam Session and marvel at a dazzling performance by acclaimed riders, including Sam de Haan, the number one ranked wakeboarder in the world, as well as Ian Curry and Dominik Gührs. These world-renowned professionals will be showing off their skills the entire day – from 10 am to 10 pm.
MORE INFOS ABOUT THE EVENT
→ HERE ←