18 Nov

SAINT JACQUES
SAINT JACQUES 
— WET A PORTER —

Saint Jacques is a new brand of ready-to-wear beach clothing designed by water sport enthusiasts.
A return to surfing basics, it re-fashions iconic outfits using modern materials. It is groundbreaking because for the first time it transposes urban street fashion into an aquatic environment. An ethos, a style, versatility. Discover the French "Wet à Porter" style.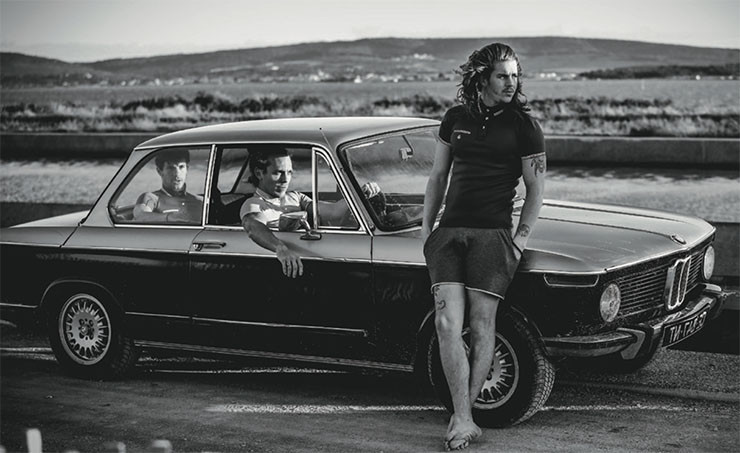 / / / / ETHOS

MYSTICAL ENJOYMENT
More than just a sport, surfing transforms physical and emotional tensions into positive energy. You need humility to face the elements, and respect for nature and others. It is this mindset that presided when Saint Jacques was set up, a new brand conceived by surfers who wanted to share their love of the ocean and these simple and beautiful values even to the point of the choice of the brand name. It's the path that is important, not the destination, enjoyment more than performance. If surfing is more than just a sport, then Saint Jacques is more than just a wetsuit. To the quest for that wave, Saint Jacques adds a completely unique style.
A STYLE YOU WILL ALWAYS CHERISH…
Saint Jacques advocates a return to our origins. With its unique neoprene collection, that second skin is no longer something annoying we can't wait to remove the minute we are out of the water. Like a musical theme going round and round in your head, it becomes a part of you and most important of all, it makes you look cool.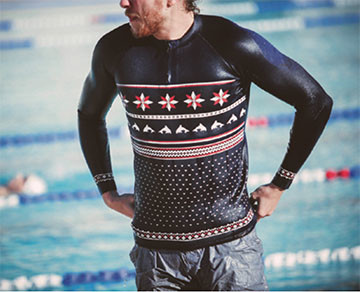 ////STYLE
PRACTICAL AND COMFORTABLE
Conceived and designed by diligent water sport enthusiasts (surfers, kite surfers, wakeboarders, standup paddleboarders among others), the collection offers all the qualities of the best waterproof clothing (wetsuits) with maximum comfort and practicality.
The morphological assemblage adapts perfectly to body movement. The front zip of the jackets is completely unnoticeable when paddling. Drain channels at the bottom of the legs of the Long John facilitates water evacuation. The necklines are totally waterproof without the seams causing irritation. And for the first time we are seeing zip pockets with magnetic flaps on neoprene jackets.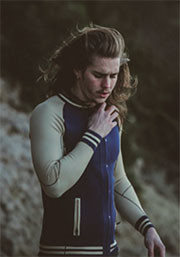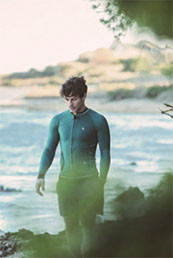 //// PLAYGROUND

VERSATILITY AND SIMPLICITY
Jackets that open, Long Johns that roll down onto the hips, polos that unbutton, Saint Jacques is with you in the water, under the water, on the water and out of the water, adapting to suit your activities with maximum comfort and versatility. In the nautical world, wearing these unique colours and patterns, Saint Jacques water sportsmen are easily recognizable from the beach.
Who says the ladies won't be borrowing your little zip up jacket like they borrow your shirts ?
ELEGANCE AND ATTENTION TO DETAIL
By its very refined visual identity, Saint Jacques alludes to art deco graphics as we discovered with the tourism boom from Miami Beach to Biarritz. But above all it proclaims its French origins in an approach to fashion found in certain styles like the stripey jersey (Noé) and other prints (Vianney, inspired by winter sports sweaters).
Saint Jacques prefers pastel colours and a discreet hallmark to garish colours and omnipresent logos. This is "ready-to- wear ocean wear" where attention to detail is considered even to the point of the ribbing and collar buttons. So you'll feel just as comfortable hanging out at the beach bar in your favourite outfit as driving to your surf spot.
---