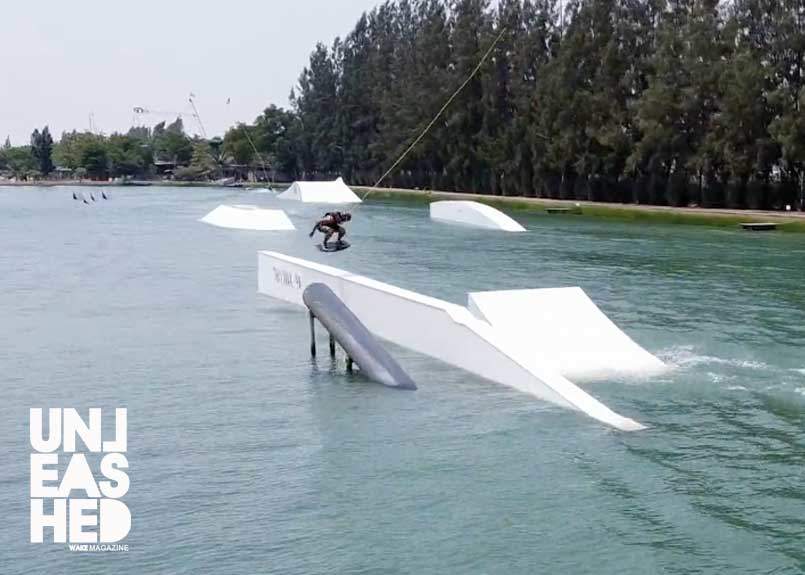 23 Mar

Sanitized | Daniel Grant
Sanitized, new edit from Daniel Grant #covid-19
We need to Be Sanitized ! As the terrible Pandemic of "Corona Virus" , Mr Daniel Grant get some free run wakeskate shoots   before the Thaiwakpark Closing .
On the Words of Daniel:
Stay Clean Stay Safe Everyone! 
All these clips were filmed at Thai wake park last week before Thai Government made
Thai wake park shut for 20 days. So I decided to make a quick edit "sanitized" for a lot of us around the world is in quarantine and self isolation.
Wishing everyone the best of luck for these on coming days or weeks ahead, stay positive people, use this time to stay creative, spend time with family and friends (if you can do so) or catch up with all of online friends around the globe! We will be on the water soon !
Stay safe and at Home  and see you soon !
Check out Daniel Grant video on Unleashed !
Filmed by / Rocconaut and James Harrington
Edit: Daniel Grant/Sanitized
 Sponsor : Liquid Force, Rip Curl, Thai Wakepark, UNIT Parktech and GoPro…
More info : Waketao.com
Coronavirus in Thailand
The 2019–20 coronavirus pandemic was confirmed to have spread to Thailand on 13 January 2020. Thailand was the first country to confirm a case of coronavirus disease 2019 (COVID-19) outside of China.

On 1 March, MOPH reported the first confirmed death in Thailand, a 35-year-old Thai who was originally diagnosed with dengue fever at a private hospital in late January. He was later transferred to Bamrasnaradura Institute on 5 February after testing positive for COVID-19, where he received treatment and had since fully recovered by 16 February. However, the damage the virus had done to his lungs was beyond recovery and he died from multiple organ failure on 29 February. The ministry is currently carrying out investigations to find out which disease is the main cause of his death.

On the same day, King Power issued a statement identifying the man who had died as one of the company's partner-product consultants at their Sivaree branch store. The branch has been closed since the day he tested positive for the virus and all staff examined by health officials.  On Saturday, 21st March 2020, Bangkok's City Hall authorities declared a wide-ranging shutdown of various businesses with the Governor of Bangkok disclosed after the City Hall meeting that the board had passed a resolution to close establishments under Section 35, the Communicable Disease Act 2015, for a period of 22 days from 22 March to the 12th April 2020.