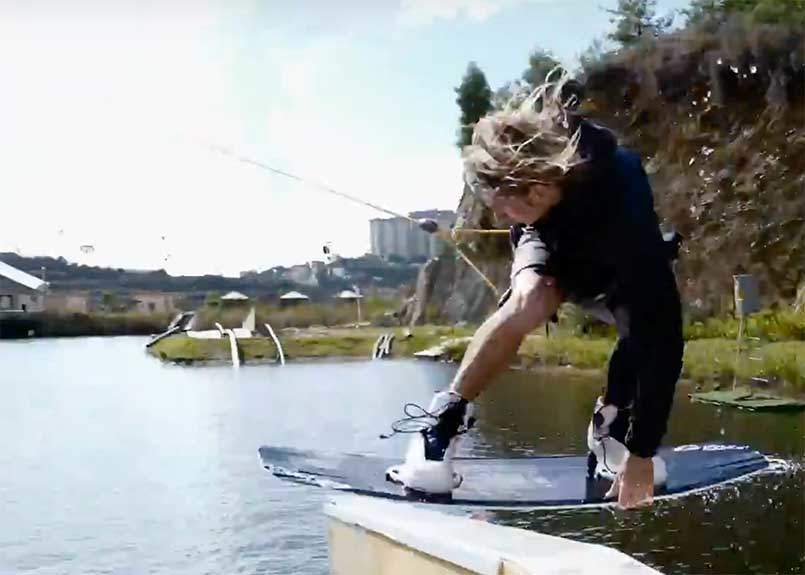 02 Mar

Sideproject | Mamaev Vadim

The Turkish rider, Mamaev Vadim, joined Sam de Haan and Ian Curry Lindhal to film their latest video project. Between winch and wakepark sessions at Gold Cable Park, in Antalya the team had incredible moments ! Check out Mamaev Vadim part !

Filmed by Ian Curry Lindahl
Drone footage Nikitos Gerasimenko & Sam de Haan
Location: Turkey, Alanya.
Sideproject
Mamaev Vadim
Daniel Grant launches his own mini series,
the second episode is available on #unleashedwakemag
---
"There was a mountain river on the site of our future wake park. We built a dam and made a lake.

We had to broaden the lake and even to explode a part of the rock in order to build a large winch for the wakeboard cable system.

Unlike most of wake parks, our park is located in the mountains. It means that the surface of water is always smooth because the lake is surrounded by the hills. And the water is fresh, pure and even drinkable. Though it is dark because of the fine rocks in the lake.

We have a restaurant serving food and nonalcoholic drinks.

Music plays all over the park. We have a professional sound system that let you hear the music in any part of the park."
More about the spot on the website