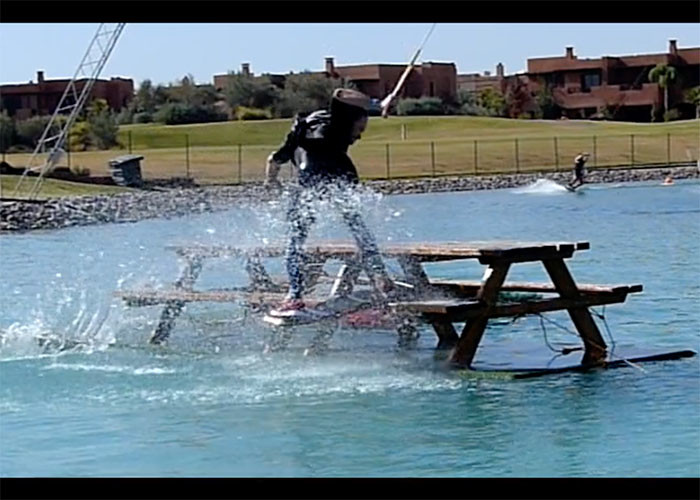 27 Dec

Dog food | Thomas Anton Freitag Jensen at Waky Marrakech

DOG FOOD AT WAKY MARRAKECH 

The Norwegian rider Thomas Anton Freitag Jensen from the Pidivi skater team can't wait the season to wakeskating and went to Marrakech to skate the Waky Cablepark

Dog food from Boom EDIT on Vimeo.
---
Waky Marrakech
This is the first full size of the country. Equipped with Kickers that will be changed on a regular basis to diversify the pleasure. It currently includes: a small Kicker, a big Kicker, a Long Box and a Fun Box. 
There is also a chilling space, with a bar to eat or drink some cocktails with friends. And around the cable you will find many accommodations.