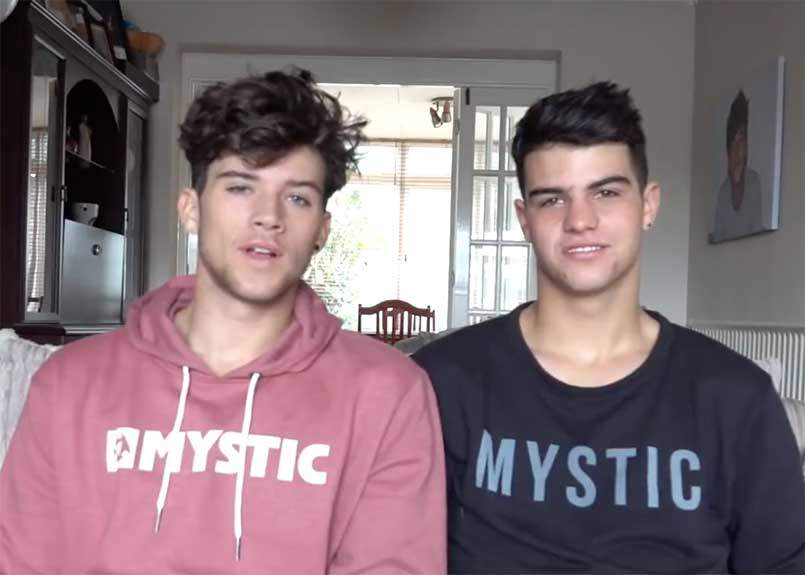 02 Apr

OUR TOP 10 SLAMS?! | PEACOCK BROTHERS

The Peacock brothers made you a little edit of their 10 best crashes

And yes, it happens even to the best !
"Hey guys! Today we watch back some of our worst and most painful crashes to date! Some of these bring back some bad memories! Hope you all enjoy watching!"
OUR TOP 10 SLAMS?!
PEACOCK BROTHERS
Check out "It's just two brothers really"
with Liam & Ryan Peacock on #unleashedwakemag
"It is the very boundaries that these guys are pushing and the extremes they are willing to go to that make the Peacock Brothers two of the biggest names in the future of wakeboarding."
Subscribe to their YouTube chanel HERE
MORE ABOUT THE PEACOCK'S
Liam PEACOCK:
The next generation are on fire and Liam Peacock is certainly one to watch. Already known as one of the UK's brightest talents, his bag of tricks has more variety than a sweet shop with Double Flips to boot.
His entry to the sport started at 5 years old and it was clear there was a star in the making. One half of The Peacocks Bro's, these boys are the ultimate riding duo, pushing each other to the top of the podium and top of the sport. With Triple Flips in his sight, Liam's aim is to make his mark on the sport.
Liam's edgy style and intensity on the water demands top performance from the gear that he rocks. Drawing on him for inspiration, we're stoked to create a line that will support young riders for generations to come.
Ryan PEACOOCK :
This Brit is paving the way for the next generation. The younger sibling of Liam, when he hits the water he unleashes the beast, stomping tricks like the Double Cork. With enjoyment at the foundations for everything he does, his brings a lot to the sport.
Wakeboarding was a family thing, and Ryan followed in his brothers footsteps. Riding, travelling, and competing together, his ride so far has been great and he becoming a bit of a poster boy for the sport.
A great asset to the team, Ryan represents the brand in every aspect and we look forward to developing products to suit his style.