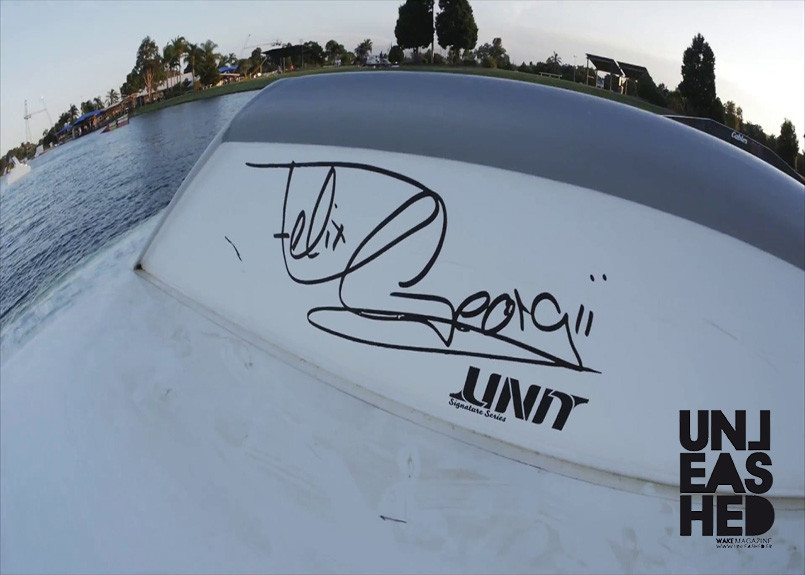 17 May

Unit Parktech | Nico Von Lerchenfeld Felix Georgii | Signature Features

Nico Von Lerchenfeld and Felix Georgii made a third and second signature feature for Unit Parktech AG. Here is the (fantastic) result :
Nico Von Lerchenfeld feature 3
From Nico himself : "Simple and yet challenging, for experts to rail novices. Have fun!".

Feature design and inspiration
"I love riding up walls onto rails. Love popping out of a safety and landing into banks. I love dropping into tranny. I love a good down- and a good up rail. And MOSTLY, i love that we combined all that into one feature !"
First look at feature three
From UNIT Parktech on Youtube.
Felix Georgii feature 2
If you have seen Felix Georgii's recent X-Games real wake submission, you might remember one winch spot that was especially challenging. With his second Unit signature feature, Felix wanted to bring winch inspired riding to wakeboard cableparks.
" I'm extremely happy how my second signature feature turned out. Now everyone has the opportunity to ride a modified winch spot at their home cable ! "

Feature design and inspiration
"As we started thinking about my second signature feature, we soon agreed that we wanted to create something that would be similar to one of the winch spot i've been hitiing last year. This boardslide on that kink/closeout rail is still one of my favourite shots to date"
Take a look at an other signature feature : John Dreiling's one.
Unit Parktech AG
Unit Parktech is a german company that has been established in 2008 and has quickly become world market leader with an international pro rider team and clients all across the globe.

System 2.0 or full size Wakeboard cablepark : Unit Parktech delivers the highest quality wakepark features and infrastructure that will transform your lake into the perfect riding spot. Our wakeboard obstacles, wavebreaker, star docks and floating walkways have all been developed with the goal to improve every important aspect of wakeboard cablepark. Our experts will consult you on your project according to your vision and individual project needs.
All collaborations on Unit website.