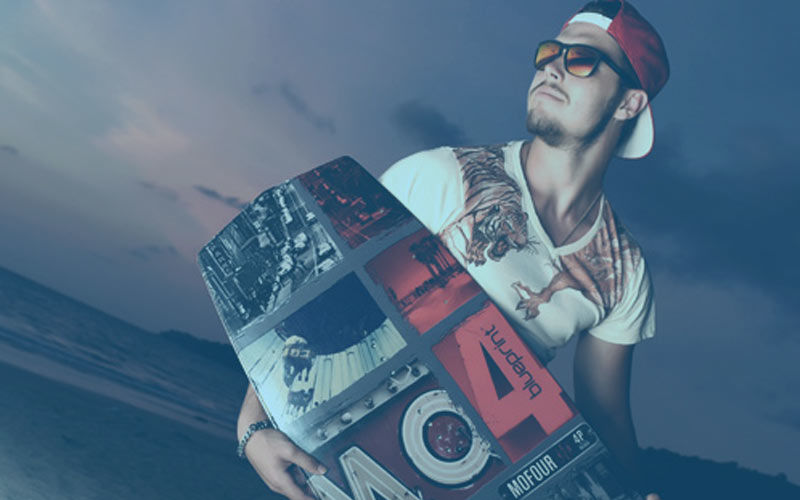 11 Nov

US Wake trip by Yuriy Rulevskiy

Wakeboarding has been a passion of mine for a number of years now. However some of my best friends, the people which I most enjoy riding with aren't always around. They've moved back to their home countries in either Canada or the U.S. while I've remained here in Germany. We've quickly adopted summer trips as a tradition, a way for us to get together and ride some of the best cable parks around.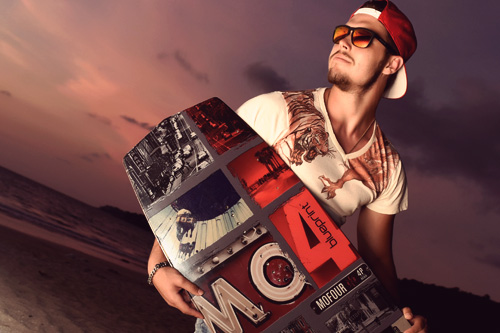 This year I took my third trip to the States and decided a road trip down to Florida while hitting all the wake parks along the way sounded like an experience too good to turn down. As always me and my friends didn't really spend much time planning out the actual details of the trip. I booked a ticket to New York where I planned to meet my French Canadian friend Philippe, then we took a bus to Chicago where we meet up with our American friend John. He took us to his home town in Iowa, Davenport. We spent a few days there hanging out with friends & catching up. After a couple of days of planning the trip and just relaxing, it was time to start our trip our first destination being Wakenation in Cincinnati. We got there late in the afternoon but were still able to get a few hours on the water. I knew this trip would be an awesome and unforgettable time and I told myself that I need to try a double flip at the end of the trip so if I get hurt then it wouldn't matter because the trip would be over. As usual my friends pushed me to my limits. I think that's how I keep progressing, I tried my first ever double Mexican roll on the first day of our trip! I was pumped because I was actually getting close to landing it. I tried it one last time that day but couldn't land it. The next day we had a full day of riding and I really wanted to land this double Mexican roll! I attempted the trick three more times and on the 3rd attempt I landed it! I was too stoked I could of never imagined landing a double flip that fast and that soon. The Wakenation Cincinnati Wake Park became a special place for me and a very important stop in my wake boarding progress.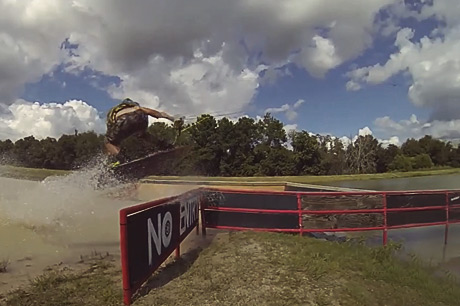 After riding the whole day we headed towards Atlanta Georgia. It wasn't a short drive we knew we'd be sitting in the car for hours. We arrived at our hotel in Atlanta around 2 in the morning. The next morning we went to ride at Terminus Wake Park. We all really liked that cable and enjoyed riding there for the next 4 days. We did some filming with the go pro and hung out with some of the locals at the park. On our last night we did something called a "Lock-in", basically we spent the day at the cable riding till 10 pm after which we went to play volleyball for a few hours. We also did a night wake skate session which was really cool. For that they used truck lights to illuminate the park which was pretty rad, everyone enjoyed being able to ride the System 2.0 at night.
The next morning we woke up at 7 and got breakfast quickly and rushed back to the park where we were able to ride before the official park open time thanks to the "Lock-in" package. It was so cool being able to have the whole wake park to ourselves.
When we finished riding we headed down to Valdosta Wake Compound in Georgia. The cable was brand new and only opened last December. All of their obstacles were self-made which added a sort of uniqueness to them since they'd be almost impossible to find elsewhere. We had an amazing time at this location and did a lot of filming. I really enjoyed their pool, had too much fun in that one! Philippe was hitting transfers on to a rail on a kneeboard; he was doing really well until his kneeboard just gave up on him and cracked.
After a few days of riding and filming there we drove towards Orlando, Florida. Once we arrived there we noticed it was the most run down hotel we could of booked. We told ourselves it wasn't too bad, after all we were only there to sleep for. Personally I thought it was kinda funny the police were patrolling the hotel 24/7. There were a lot of non-Americans staying at the hotel maybe that's why the police were there. We went to Orlando Watersport Complex for a few hours on the same day we arrived. The next day we were wake boarding at OWC for the whole day and did some filming over there as well. Since we didn't get a lot of sleep on the trip we decided to take a break and have a day off (and skip riding but sleeping, shopping and hanging out in Orlando). On the following day we went to ride at Mccormicks Cable Park near Tampa. We had a lot of fun wake skating there. I didn't end up having the best of days wake boarding there. I have a rule: if it doesn't go well for me that day or I get a bad feeling, I don't perform any crazy tricks or I don't wake board at all.
Another friend of ours, Will flew into Orlando to join us for the rest of our trip. We picked him up from the airport and on the same day met some Russian girls in our hotel. We hung out with them the last night we were in Orlando. Next morning we went to ride in Tampa again. On that day I tried my first ever double half cab roll. I was really close to landing it. At the end of the day after all my hard attempts my board just broke in half which a bit of a let down. After a full day of riding we started to drive down to Miami.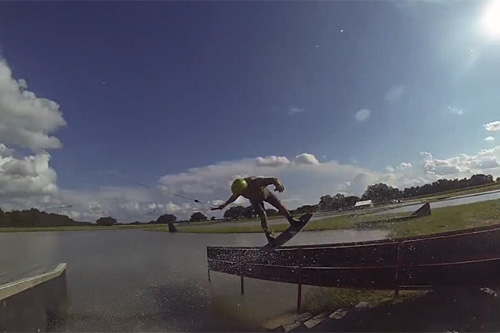 The next morning we woke up in a hotel in Miami and decided to go back to the cable park were wake boarding started, so we went to Ski Rixen. We thought it'd be a shame if we passed up on the opportunity to ride at the oldest cable. We got a day pass but we stopped riding after few hours because there was a huge storm coming and they closed the cable for the day. We spent the next day relaxing and going to different beaches like Miami Beach. On our last day in Miami we decided to go and ride at Miami Watersport Complex. Once we got there, we were told that the cable was closed for Nationals so we were kind of disappointed that we picked the wrong day to come. The cable looked really sweet and we could have done some nice filming over there. But whatever, next time! We talked to some people and wished them good luck at the Nationals.
On the way back we noticed a go-karting place, we thought we could compensate the day of not riding cable and just have some fun go-karting instead. Afterwards we went to the University of Miami where we met the girls who we got to know in Orlando and walked around the campus. Then we decided we should go to the beach since it was such a nice day. We drove to the South Beach and spent a few hours there just chilling by the ocean.
The next day it was time for us to head back toward John's home in Iowa and our next stop was supposed to be around Valdosta where there was a wake festival going on. We got there around 9 pm and already had a place to sleep for the night. The festival was a great time and we met some very interesting people & wake boarders there. The next morning we woke up, got some breakfast and rode for 2 hours before we drove further. Since I snapped my board I had to rent one but I got used to it quickly and we did some great filming. I almost landed my double half cab roll but I know almost doesn't count, hopefully the next time I'm there I'll get it down. After the two hour wake session we continued our trip and the 16 hours of driving we had ahead of us. It was a good thing we had 3 drivers to rotate so it wasn't that big of a deal but it was still a long ride. When we finally reached Iowa, we all just went to sleep. When we woke up, we caught up on some video editing. The next morning Philippe and I had to drive back home. Will and I were awake till 6 am compiling and finishing the video.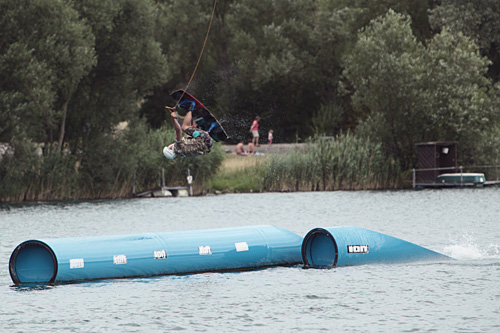 Philippe and John kept falling asleep but they still contributed a lot to the film-making process. Once the video was ready, Philippe and I said our goodbyes and got driven to Chicago from where we took an overnight bus to New York. Having arrived in New York early in the morning, we left our big wake boarding bags at a hotel for a few bucks, rented bikes and rode around New York doing some sightseeing at the places like Grand Central Station, Central Park, Madison Garden etc. It was really nice to get to see parts of New York. Then it was time for us to leave for the airport to catch our planes. I had a relaxing flight back home, reflected on the trip and caught up on sleep so I'd be ready to ride the cable back home the next day.
I'd like to say thank you to everyone I met and hung out with on the trip and of course to the people who I've already mentioned: Philippe Davis, John Rickert and Will Trasowech for making this trip an unforgettable experience! Of course Jacob Bruzzese for all of your help!
I'd like to thank to all my sponsors as well mofourwakeboards.com
MO4 Wakeboards
Blueprint eyewear
Rockwell Watches
Bern Unlimited
Thank you guys for the support you've given me!
Check out my video and keep shredding guys!
Text Yuriy Rulevskiy