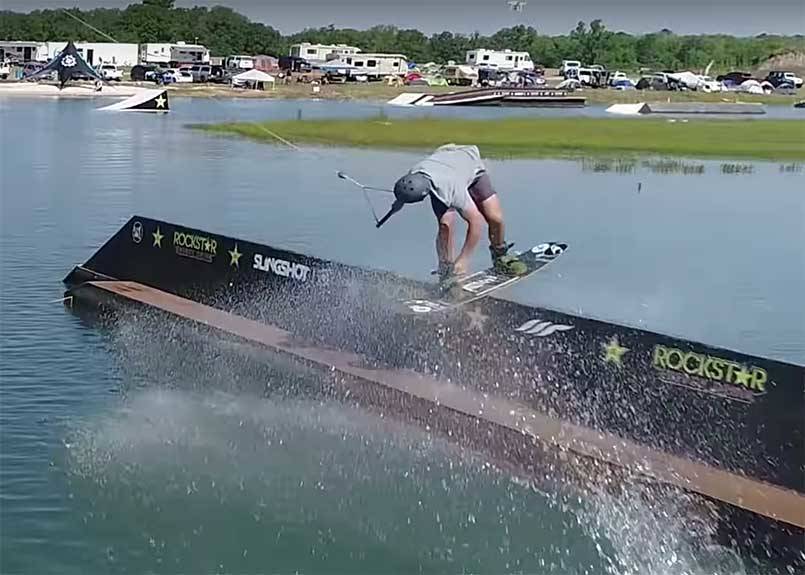 23 May

Valdosta Yardsale II 2018

Last month, the best international riders competed at Valdosta Wake Compound for the second edition of the Valdosta Yardsale. 3 days of ride, friendship and video to make the pleasure last with us some more time.

Video signed Rockstar Energy Drink

Check out the Peacock Bro's video from the event on #unleashedwakemag
Valdosta Yardsale II
2018
Valdosta Wake Compound
"Every day at Valdosta Wake Compound we put everything we have into our features, our park, and our riding.  We strive to give everyone who visits the best possible conditions to progress and thrive in a safe, controlled environment. Progression is the key to revolution."
The cable park is located at 5 minutes from the Regional Airport and 2 hours drive from Jacksonville. There are 2 Sesitec System 2.0.
The first with flat boxes, 2 small wedge-style kickers.
The second with 1 large kicker, a round incline rail, a flat-up-flat trex rail and a double sided kicker/box combo transfer.
The Valdosta Wake Compound is a facility where you can experience watersports like never before. For years we have been riding, building, and working to understand how to create the best and safest environment for progression. We started off building secret winch spots around the creeks of Valdosta along with frequent weekend getaways to the Gravity Research Compound in Eastman, Ga. Through all of the builds, hits, and misses, we developed a common goal, to build not only the first cable park in Georgia, but one of the first cable parks completely funded, designed, developed, and operated by riders for riders. So whether you are just learning to ride or just want to take in the atmosphere and layout by the lake, the Compound is just the place to make it happen.