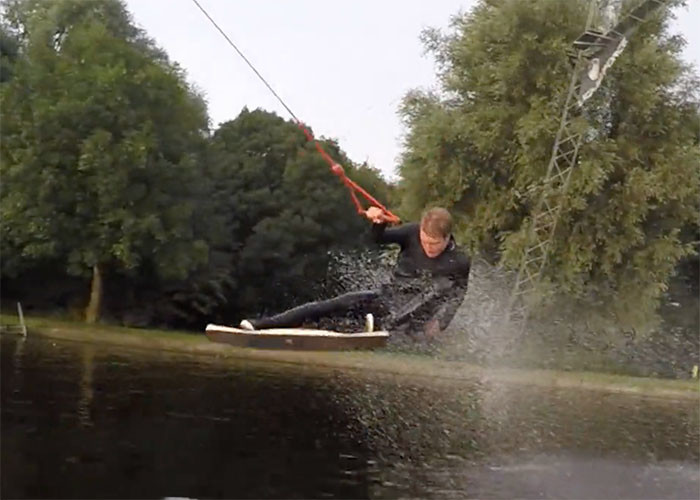 20 Nov

WAXTHAT | Tim van Dortmont

The Dutch wakeskater Tim van Dortmont, from WAXTHAT, is skating the first early morning laps at his home cable 0172 Wake Park, the Netherlands.

Filmed with GoPro

WAXTHAT | Tim van Dortmont – Wakeskate from WAXTHAT on Vimeo.
---
0172 Wake Park
The cable is located at Sportlaan 5 / Alphen-sur-le-Rhin in The Netherlands. 
There are several obstacles in the park : 3 kickers, 1 Rooftop, Straight Box and 2 Step-up Rail. 
More about the cable on the website
---
More about Wax That
"Wax That! is a specialty waxing salon located in Austin's South Congress District. Offering a complete menu of waxing services for men and women, we pride ourselves on technique, quality and efficiency. Our team of experienced professionals, works precisely and swiftly to design your perfect brow and skillfully to deliver your Brazilian wax within 15-minutes. We understand that waxing is a personal experience. Utilizing Italian, cream based, strip wax, we ensure the smoothest results with minimal pain and irritation. You will leave Wax That! feeling calm, refreshed and confident!"