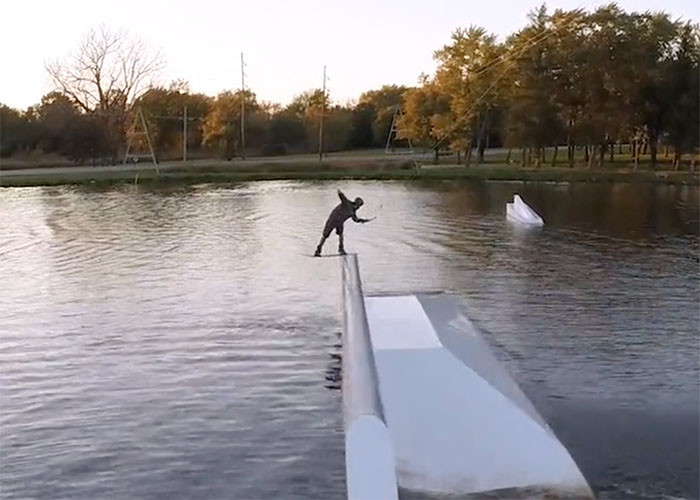 24 Feb

West Rock Wakepark with Dary Znebel

Posted at 15:00h

in

Cable

Few hits at West Rock Wakepark, in Rockford Illinois with Dary Znebel. A project by Daniel Jarrett who wants to share his love for the sport of wakeboarding.
West Rock Wake Park with Dary Znebel from UNIT Parktech AG on Vimeo.
"Whether you are wanting to get up on the water for the first time, progressing your skills, or seasoned pro. West Rock should be on your list. 
He has big plans for this year so keep your eyes open! 

Last autumn the #unitparkcrew went on a little midwest tour with Dary Znebel and photographer Brennan Grange to visit some of the newest and best parks in the midwest. 
We stopped in at West Rock, The Quarry, and Action Wake Park. We produced one video from each park highlighting the overview and features at the cables. Enjoy this video from West Rock"
Edited by Brennan Grange Photography