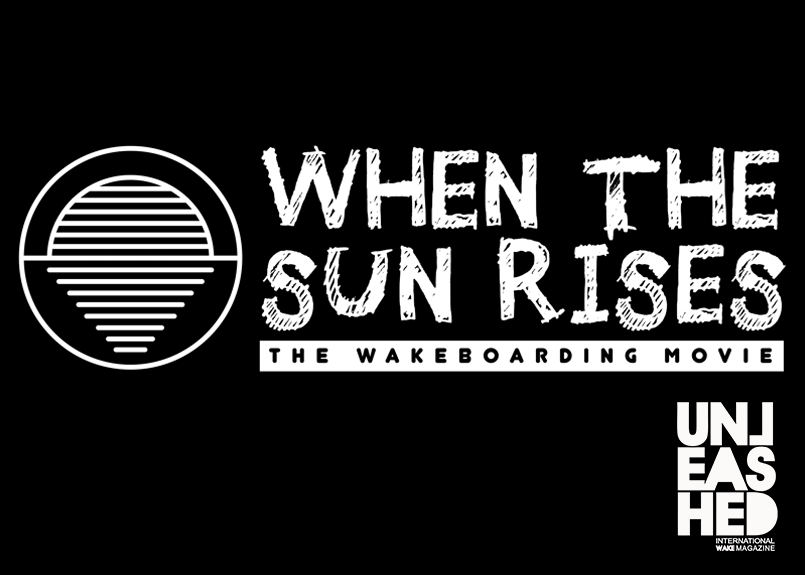 12 Aug

When the Sun Rises movie | World premiere

On August 12 at 20:00, the premiere of the wakeboard film "When The Sun Rises", will take place ! Direction, editing, post-production was made by Tomek Gajewski – Polish cinematograph with 13 years of professional experience. Let's take a closer look at this movie with the leading polish riders and guest from Mexico and Argentina. Find out the world premiere on Youtube !
The Origins
Shots of main riders Filip Czerniec (three-time Polish wake champion) and Nikita Gapko were made at the very sunrise at 4:20 AM, in the local Cablepark near Warsaw : Wake Family Brwinów. It was freezingly cold but it didn't interrupt riders to make some of their best tricks ! Besides riding itself, the movie is about passion, about not quitting and not making excess when something is not going as one would like it to be. It is about making sacrifices to keep doing what you love no matter any adversities. The film budget came out € 14,000 out of Tomek own pocket without the help of sponsors and setted on three wakeparks: Warsaw Wake Academy and Wake Family Brwinow. Congrats !
The abroad guest riders are Jeronimo Perez Priego Garza from Mexico and Alejo de Palma from Argentina. Whole crew of riders : Filip Czerniec / Nikita Gapko / Jeronimo Perez Priego Garza / Alejo de Palma / Janek Korycki / Kuba Dytkowski /Agnieszka Derlatka / Andrzej Jękot.
The Movie
The teaser
The world premiere will be set on Youtube on August, Monday 12 at 8pm !
Wake-Family-Brwinów
Wake Family Brwinów is the first and only large lift to the wakeboard near the center of Warsaw. Wake Family Brwinów is the first lift in Poland with an island suppressing waves and a two-pillar lift! In a short distance from the center of Warsaw (highway access in the vicinity of Pruszków, Mokotów, Wilanów, Ursynów 20min), you will find clean water, silence and relaxation on the beach surrounded by greenery. Under the supervision of our instructors, everyone can try this sport in a safe way. You do not have to have your own equipment – we have at your disposal full equipment: foams, safety vests, helmets, boards with bindings – both for adults and children.
A large, easily arranged, closed area and a building with a restaurant will provide ideal conditions for organizing even the most creative integration events, as well as smaller scale events such as birthdays, kindergartens, hen and bachelor parties.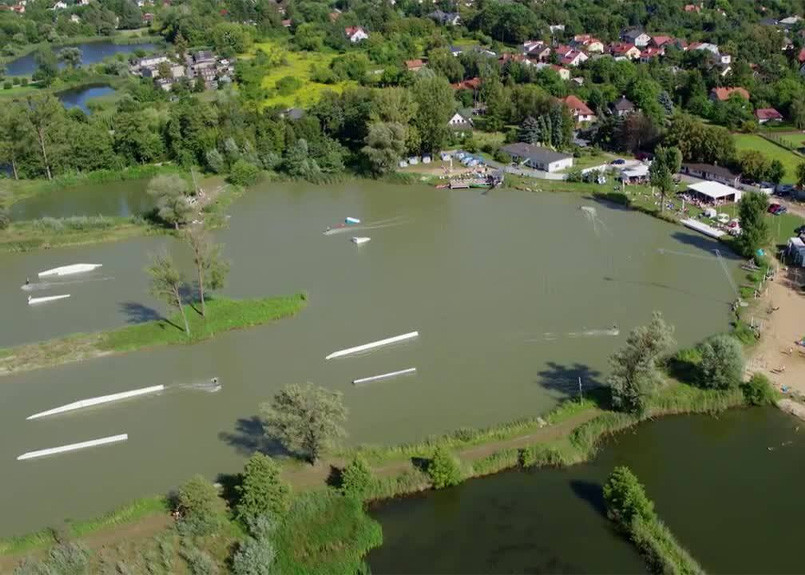 -When the Sun Rises-