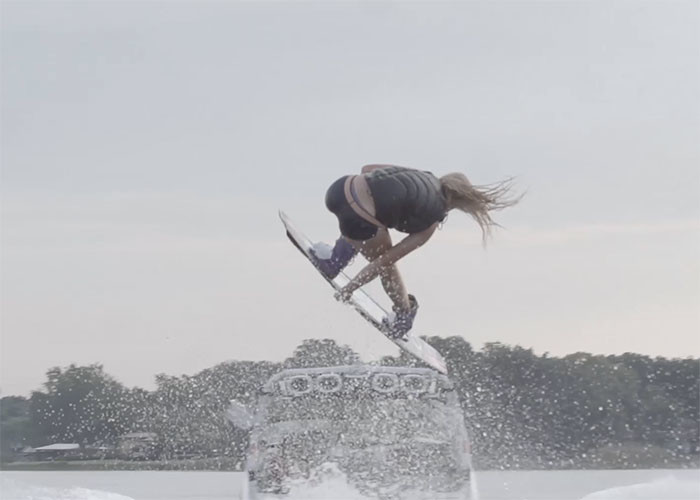 31 May

Zahra Kell at Orlando by Tim McGee

Zahra Kell is a young Australian rider who has a lot to show. Traveling overseas to compete at Wake Open in Orlando, Florida, she made some time to shoot before competing again in Georgia for Nautique Masters !

Sponsors : Nautique Boats, Liquid Force and Jet Pilot


from UNLEASHED WAKEBOARD MAGAZINE on Vimeo.
Zahra Kell at Orlando by Tim McGee
---
LIQUID FORCE
"Relentless Innovation has been our driving force at LF since day one… Every year it keeps us focused on making the best products possible! Many times our new product ideas are a natural progression of what our team needs, as well as where they want to go with their riding… Then there are the BIG ideas – ones that take years to develop, the ones that send you back to the drawing board over and over until finally… you see the light.

(…)

We have created our most complete line ever – there is something in here for everyone, wherever you ride, and however you have fun holding onto the handle. And if dropping the line is your thing, our new surfers are the best boards for all styles we've ever produced. We love what we do and we know you'll have more fun this season because of the passion that has been put into creating this 2017 lineup. Go out and spread the stoke!"

– Jimmy Redmon