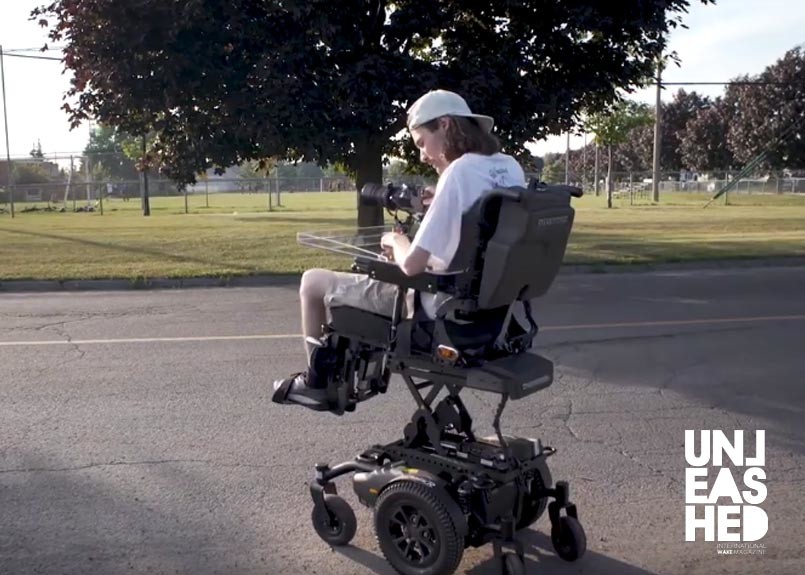 07 Nov

Ben Leclair & Amylior | A winning Combination !

Ben Leclair & Amylior, the beginning of a winning combination  …
Ben Leclair & Amylior.inc , new position has part of the Marketing Team .
It's been a crazy journey to learn how to deal with my injury but I've never given up. Life is full of challenges, here's one of my next one's! I'm proud to be part of this team and I'm so happy my physical health has gotten good enough to work and make quality videos again. It's been a great year of opportunities. I'm now living by myself, working full time and still training hard to continue the progression.
I am now part of the marketing team of this major wheelchair company and it's so good to be traveling realizing great projects again …
The future is bright #BENSQUAD
Check out the Road to recovery article of Ben Leclair
AMYLIOR.INC,  Major Weelchair Company
---

Our mission is to improve customer mobility and quality of life by developing a superior product and offering unbeatable service to meet the specific needs of users.

Humanity is the heart of our company.
We have a deep respect and great compassion for human beings inside and outside our organisation. We believe in people and we are committed to help.

Integrity is the foundation of our business.
We are proud to work together openly with honesty, ethics and transparency through our daily interactions with our customers, colleagues and partners. We respect employment equity where everyone can contribute their very best.

Innovation is the essence of our vision.
We are continuously moving forward, learning, improving, challenging the status quo by encouraging our employees to pursue new ideas that make a difference.

Excellence is the goal in our performance.
It is the main driver in achieving our objectives. We believe this excellence highlights our leadership and firm determination to provide the best solution for each customer.

Passion is the source of our creativity.
We share our motivation and commitment to energize, engage and inspire others. We all have a common purpose which is to provide the best customer experience and enjoy doing it.
 
-Ben Leclair & Amylior
                              -Ben Leclair & Amylior