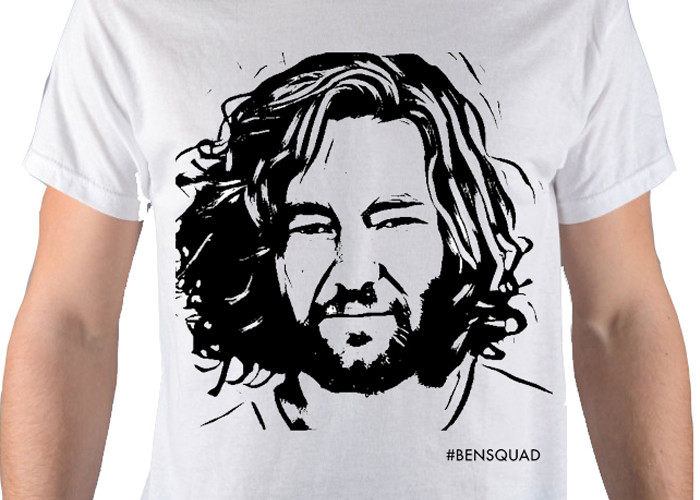 02 Dec

# BENSQUAD Tshirt By UNLEASHED WAKE MAG

# BENSQUAD  TSHIRT, By UNLEASHED  100%  cotton  in support for  BEN LECLAIR   ROAD 2 RECOVERY "Limited Edition"

Price : 30,00€ / FREE SHIPPING WORLDWIDE

#BENSQUAD: Ben Need All Of Us "WAKEBOARD UNITY AGAINST INJURY"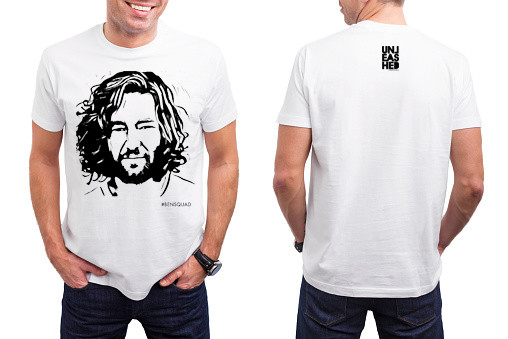 More About UNLEASHED WAKE MAG AND the #BENSQUAD
The 23 year-old French-Canadian rider suffered a serious injury held Friday November 25th  during the shooting of his most recent wake boarding movie at the Area 52, in Orlando, FL.
Ben was immediately transported to an Orlando area trauma center where he was admitted into surgery just a few short hours later.
On Monday morning, Ben is undergoing a second surgery to further stabilize his vertebrae and protect his spinal cord from any further damage. Doctors are reporting that there was a pinch around the C5 area of his spinal cord at the time of injury.
Spinal cord injuries affect every individual different. We know that Ben is an amazing athlete who understands his body better than most. He no doubt has a fight ahead of him but the support of his friends, family and Road 2 Recovery will give him every opportunity to recover.
While Ben's insurance coverage is currently being investigated, his expenses in the hospital continue to compound. At this time, there is a plan to transport him back to Quebec, Canada after doctors can approve him for travel. Road 2 Recovery will be assisting the family in finding he best possible care for this injury.
That's why we decide under UNLEASHED WAKEBOARD MAGAZINE   made this  T-shirts for collecting Funds for Him to ROAD 2 RECOVERY all the benefits of this sale goes to #BENSQUAD
#BENSQUAD T-shirt  designed by Edgard Petrenko , from  pict of Bryan Soderling