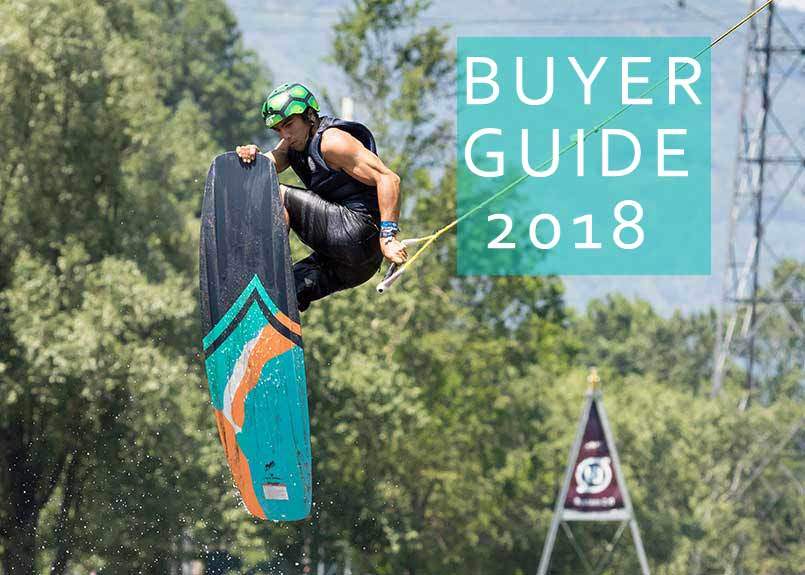 11 Feb

BUYERS GUIDE 2018 (BINDINGS)

The new season starts with the Buyers Guide 2018 and it's time to equip yourself ! Don't panic, Daniel Grant is here to give you advice on how to choose his bindings :
"With Bindings now they come in all different shapes and sizes. Closed-Toe, Open-Toe, Thick, Stiff, Soft and Velcro. Closed-Toe binding and the most popular right now, the market buying open toe bindings is normally teens or kids with growing feet, so they don't have to change their bindings every year. The stiff and thicker bindings are based for a rider that is looking for good ankle support and having a lot of response from the binding to board. The thinner softer binding are suited for riders who are looking for a more loose free ride feel and being very flexible in the ankles lets you get low with control a lot easier. I chose to ride with the TAO bindings the softest bindings in the liquid force range. Since I wake skate too when I ride with locked in super tight bindings I feel like I've lost my freedom. These bindings are the softest thinnest and lightest."
– D.Grant
BUYERS GUIDE 2018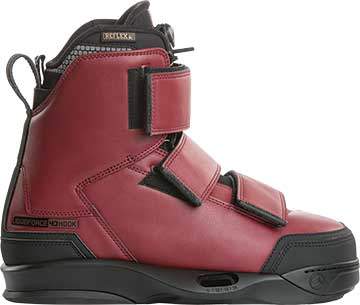 //// LIQUID FORCE – 4D HOOK \\\\
The 4D hook is one of the most versatile bindings out there… The adjustable length closure system allows you to customize your fit. Equally as effective at the cable or behind the boat, the 4D HOOK is designed to take whatever impact you give it. The HOOK 4D works great on and off the water as it comes equipped with our Reflex walk out liner!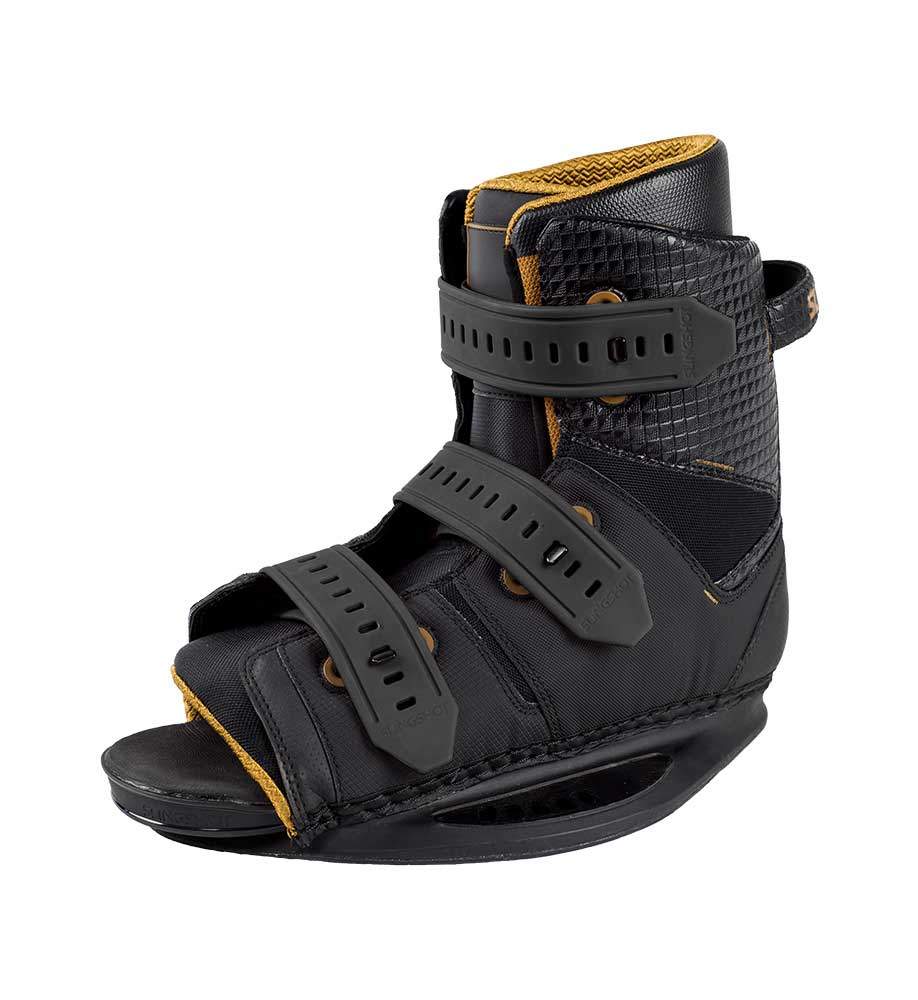 //// SLINGSHOT – OPTION \\\\
The Option provides a balance between convenience, versatility and performance. The open-toed design allows riders of multiple sizes to use the same boot, making the Option a great choice for families, camps, rental fleets and casual riders. A three-strap gummy closure setup features a versatile fit that can be tightened or loosened with ease depending on the user. If you're looking for a performance boot that everyone can enjoy and won't break the bank, this your only Option.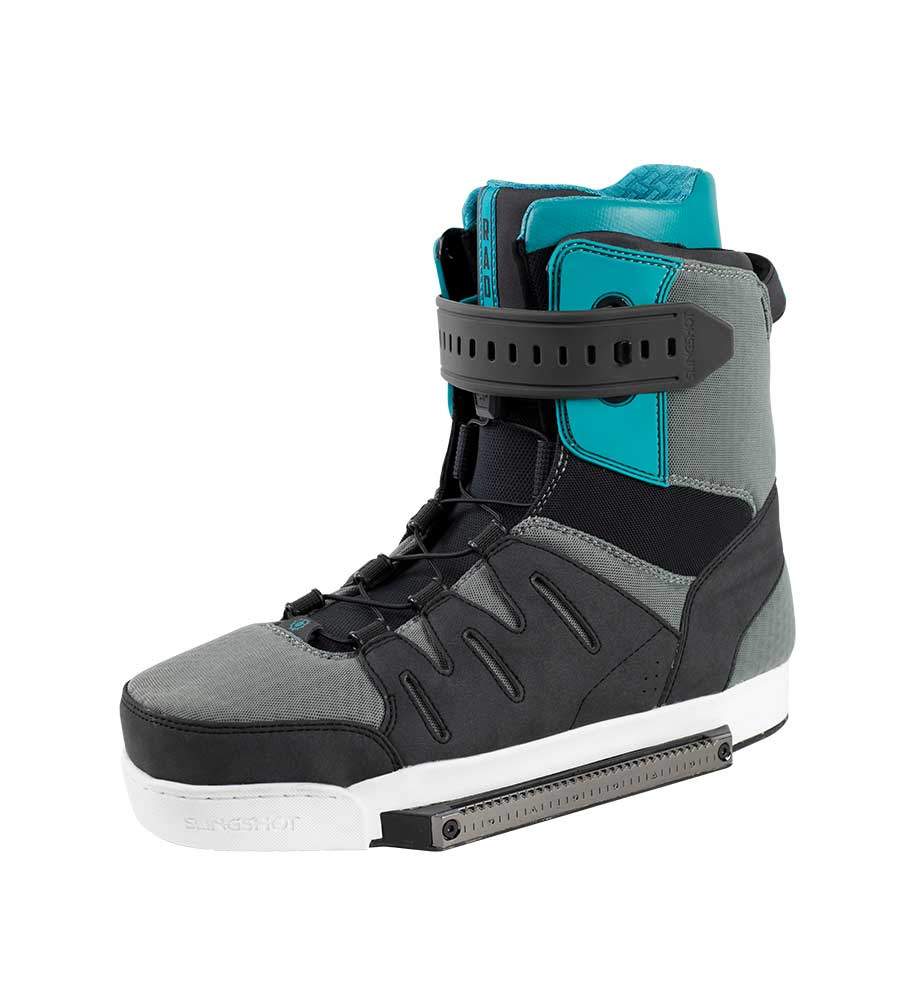 //// SLINGSHOT – RAD \\\\
The RAD has been a fan favorite on our lineup since day-one. Featuring a two-zone closure system with a synch-tight interior and one upper strap, the RAD provides the perfect balance between high comfort and high performance. For 2018 we've upgraded the whole look of the boot. Legacy features include our Gummy Strap closure system, improved interior padding and HHD (heel hold down) technology and our lighter K9 mounting hardware. Whether you're cruising the lake with the family, boosting big airs, working laps at the cable park or winching with your buddies, the RAD is boot for all styles of riding and all conditions.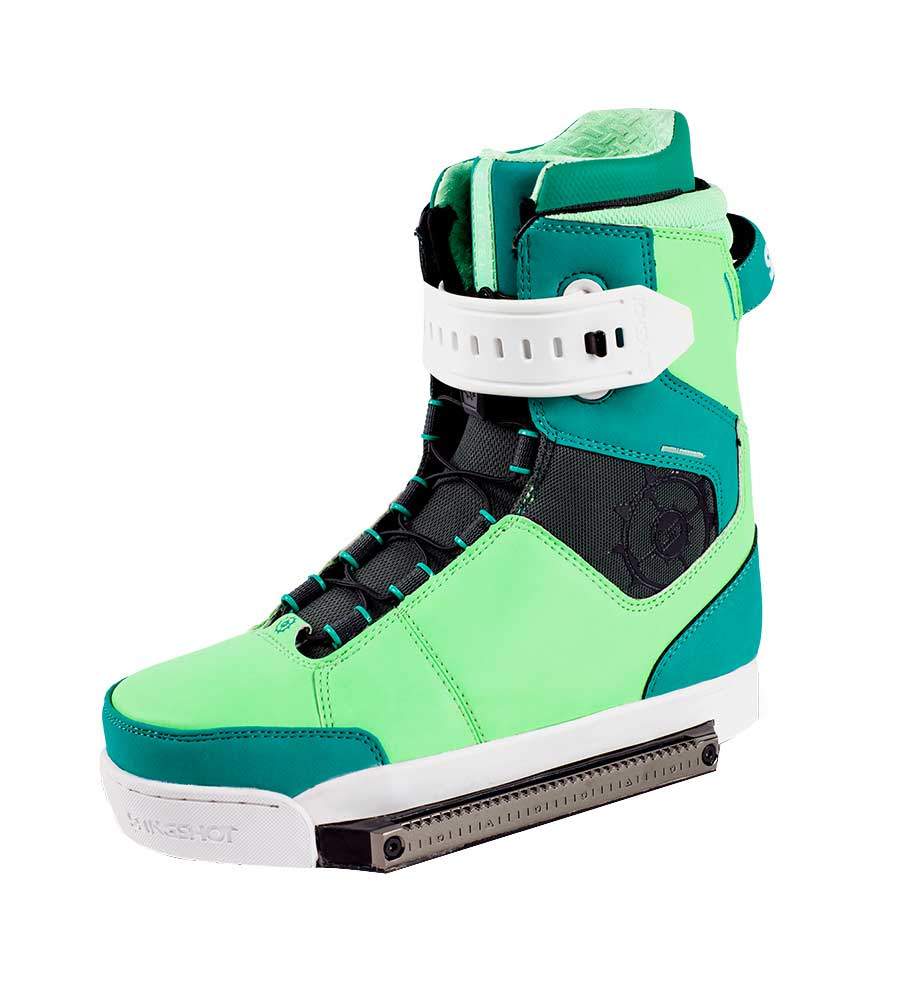 //// SLINGSHOT – JEWELL \\\\
This female-specific boot is designed with the same two-zone closure system as the RAD boot but is scaled-down for a lower-profile fit. Featuring a two-zone closure system with a cinch-tight interior and one upper strap, the Jewel provides the perfect balance between high comfort and high performance. For female riders looking for a boot designed specifically for their ergonomics and aesthetics, look no farther than the Jewel.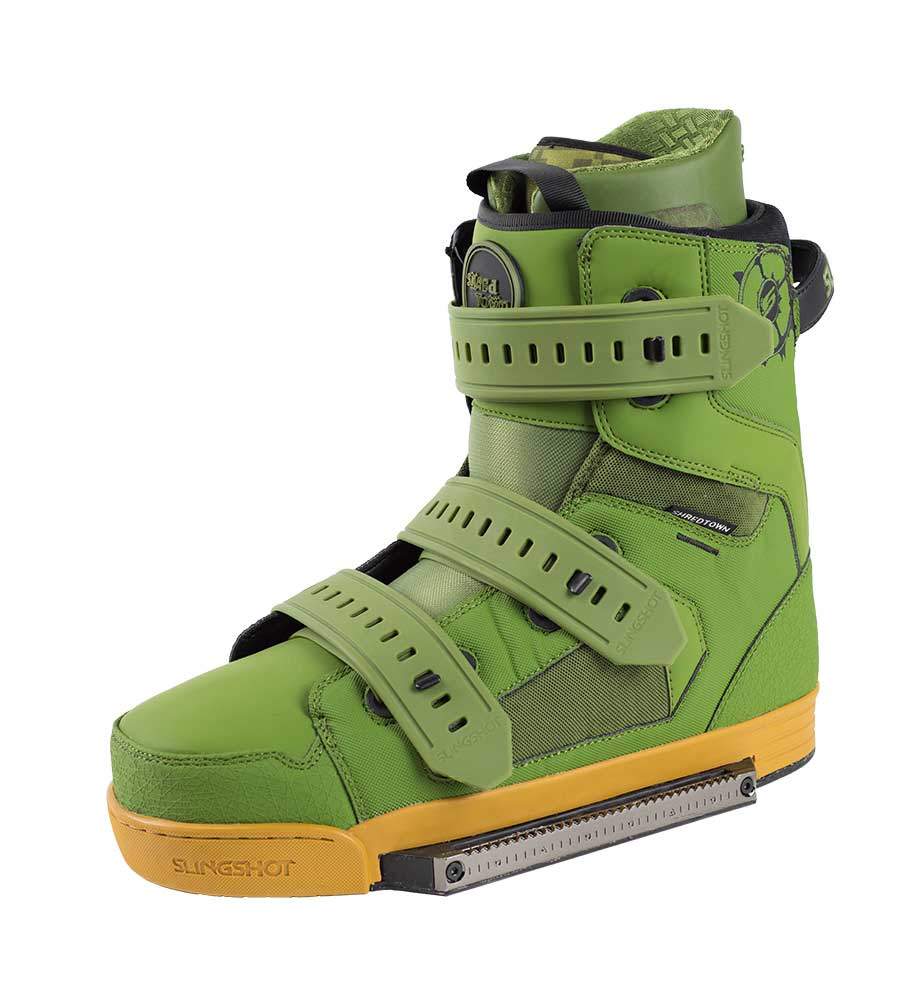 //// SLINGSHOT – SHREDTOWN \\\\
Packed full of features, the Shredtown is a top-of-the-line boot designed for hard-charging riders who want a boot they can use with confidence in all aspects of the sport. A removable, cinch-tight liner slips in and out easily and features a fashionable print and a hard-sole bottom for walking around parks, parking lots, weeds, rocks and night clubs. The liner has been tweaked for 2018 for easier entry and exit with the boot and is loaded with super soft padding that gives an ergonomic fit and extra cushion for those hard landings. The outer closure system features three Gummy Straps- one upper and two lower- for an ultra-secure and tight, yet flexible feel. The boot includes two sets of colored gummy straps that allows for added customization.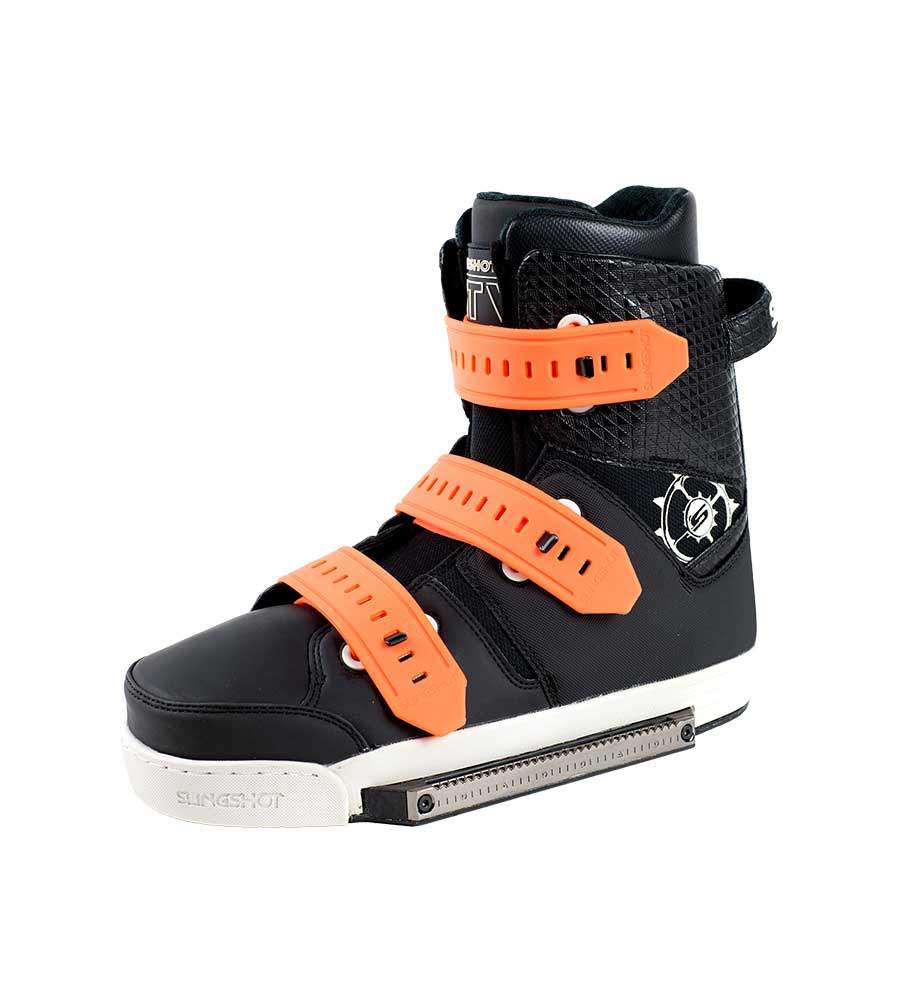 //// SLINGSHOT – KTV \\\\
The 2018 KTV features an upgraded interior for added ergonomics and cushion and a three-piece Gummy Strap closure system that will have you booted-up and ready to ride in no time. With a medium flex, the KTV is the ideal boot for riders who like a little more give in their setup, whether for causal cruising or tweaking-out grabs.
MORE NEWS IN THE 2018 BUYERS GUIDE