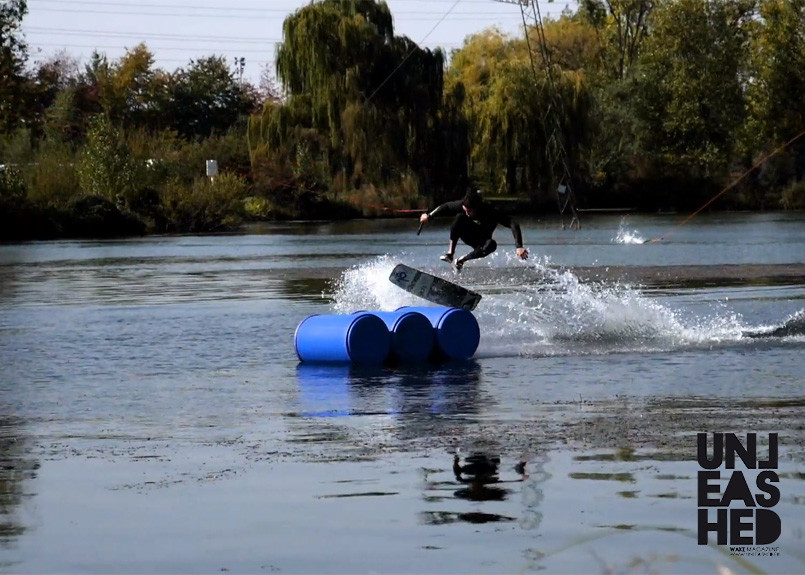 06 Nov

Clément Deprémonville Wakeskate | TNS

King of wakeskate is in the house ! He landed at the Sesquières Water Ski Lift (France) when he was 11 years old. He was elected rider of the year at 17 years old and since then he has been 3 times world champion… So we remember good memories with this video of Clément Deprémonville back in the day in  2018 !
Deprémonville Wakeskate TNS 2018
The riders : Léo Labadens,Bertrand Oustrieres, David Alegre, Alex Djé Ruffray, Benji Benji and Nouals Francois. Video made by Eagleeye Production !
Check out the Spanish trip of Clément Deprémonville now on Unleashed Wake Mag !
More About Clément Deprémonville , "Frenchie"
 I grew up in the South of France, ten minutes away from the nearest cable park. I started Wakeskating when I was thirteen years old; at first it started off just every other weekend or so, and then eventually it was an everyday "Must have" . I became very captivated in every aspect of the sport, it completely consumed me. After one year of riding, I was convinced I was good enough to compete. Little did I know, I knew the sport better than I thought. 
        After I began competing, I realized I was simply living best of both worlds; I was doing the one thing I couldn't go a day without thinking about and I was building a Career for myself. I had a lot of motivation and persistence to continue to progress, so I took it to "my next level" and went across seas. Once I arrived, I started my first WakeSkate Tour.It was then that things began to move a lot quicker than I expected, I started to travel the states finding any body of water to tear up. I was riding sometimes 10-12 hours in a day- just because I enjoyed it. Today, I am now still working my hardest in Wakeskating, there are endless possibilities in this industry; the world is my playground!
          I want to continue my career in Wakeskating for a lot of reasons, but first and foremost I want to inspire kids all around the world that watch my videos, to put down the video games and go outside to Wakeskate. I want to help show kids that anything is possible; you can become anything you want. The world lays at the end of your fingertips you just have to work to get to where you want to be. The only journey that is impossible is the one you never begin.  
-deprémonville wakeskate-