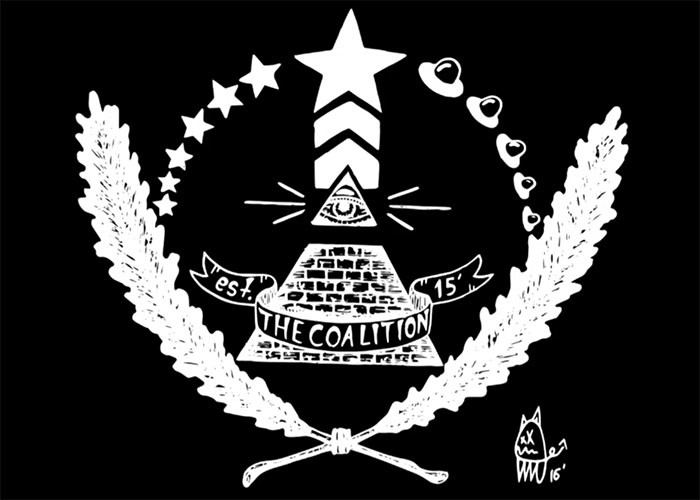 20 Oct

The Coalition The Movie x Slingshot

The Coalition sponsored by Slingshot

They presented The Coalition during the surf expo, we were tempted with amazing teasers and now the film is available.

The coalition was an idea of Wesley Jacobsen and Valdosta Wake Compound's team. They had work, to make the tour of spots for handsome images.

With the participation of : Mark Wesley Jacobsen, Dary Znebel, Crosse & Cody Bearden Oxford, Friends, Austin Pratt, Quinn Silvernale.

To see the film, simply donate minimum 1 dollar. For every extra dollar you donate you Receive a virtual raffle ticket to win a signed Wakeboard Coalition.
For you, Mark Wesley offers an excerpt from his part :
The Coalition The Movie : Wesley Mark Jacobsen from Wesley Mark Jacobsen on Vimeo.
Full Movie available HERE
Sponsors – Slingshot Wake, Ambush Board Co., Leader Winch Co., STZ, Valdosta Wake Compound, Alliance Wake.