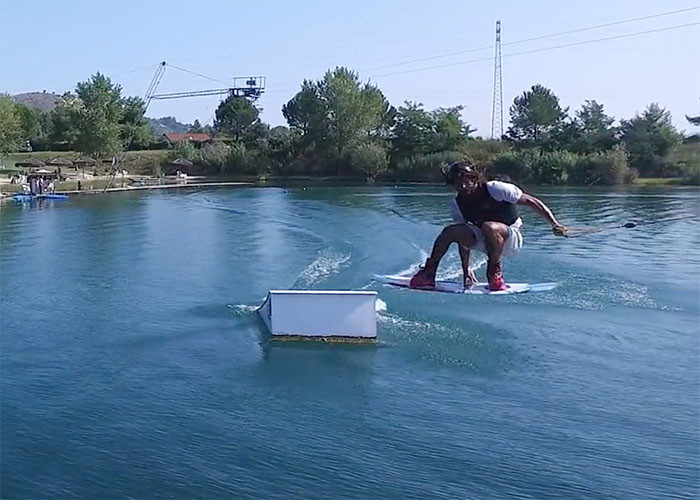 10 Oct

Riding with Damiano Gingilously

Damiano Gingilously rides at Hotlake Cable Park

Damiano is one of the most stylish rider in Italy. Born In Abruzzo, he started wakeboarding in 2010 and he never stops.

Every day at the cablepark training for competitions and for having fun with the guys!

Here a small Drone edit at Hotlake Cable Park

Riding with Gingilously from Hotlake Cablepark on Vimeo.

Hot-Lake is a 6-poles Sesitec cablepark stretching along the whole perimeter of the lake for a length of approximately 640mt.
The in-line SYSTEM 2.0 is perfect for learning the basis of wakeboarding.
The main cable is suitable for wakeboard, waterskate, kneeboard, waterski and any other tool for sliding on water .
There are also at the cable :
 – a skatepark of 6 structures for top fun and crazy tricks. It's perfect to learn how to skate and challenging for experts as well ;
– a beach of white sand over crystal clear waters. Our members can enjoy the fully equipped beach cabanas. Of course there's a coffee shop with beverages and snacks ;
– two different areas for camping. One is dedicated to vans, the other is for the tents. Both are equipped with the needed services. Nature and landscape are stunning. Sunrise and sunset are the most special moments.