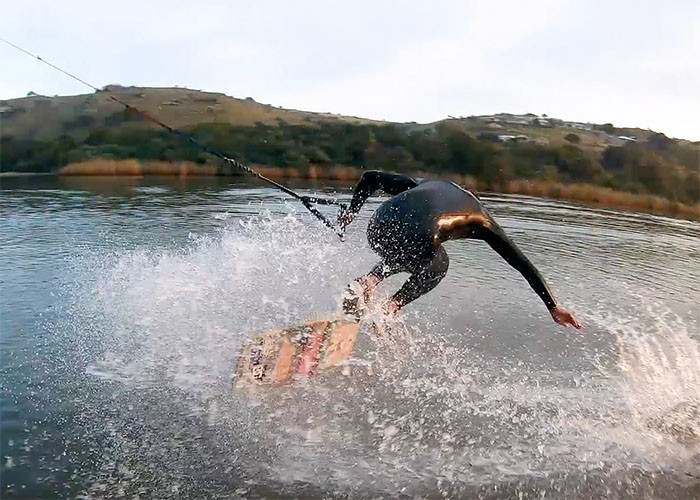 28 Jun

HARDFLIP TRICK TIP | BY MATTI BUYS

Learn the Hardflip with Matti Buys

Hardflips for me are probably one of the tricks that have come really far in wakeskating. They have been around for a while but its only in the past few years that guys like Chris Kallas, Nick Taylor and Coco Mendez, among others, have really made them look good. Before you try this one make sure you have a solid Front Shuv, Kickflip and Frontside Flip.


from UNLEASHED WAKEBOARD MAGAZINE on Vimeo.
⇓
Step 1:
For this one you going to want to cut out on your heels like you do with your regular kick flip placing your front foot just a little further back then you would for your normal flip.
Step 2:
When popping this trick making sure you get the board out in front of you. I prefer to initiate the rotation with my front foot on this trick, this helps both with the flip and the frontside rotation.
Step 3:
As it rotates I really like the look and feel of the trick when you turn your body a little backside to catch, follow and control the board on its way down from 90 degrees as opposed for waiting for it to come down at the full 180.
Step 4:
Once you feel it coming round and you've got that feeling of control spread those legs nice and wide and land nice and over your board with your knees bent. It is really easy to slip out on your heels on this trick so keep that chin nice and over your board and ride away stoked!
Although this trick doesn't seem like it has to much going on it can be a frustrating one but if you put in the time and effort to learn them and get them down this will definitely become a favourite of yours very soon.
I hope this helps you and go get out on your wakeskate!
Follow Matti on Facebook → HERE
HARDFLIP TRICK TIP BY MATTI BUYS