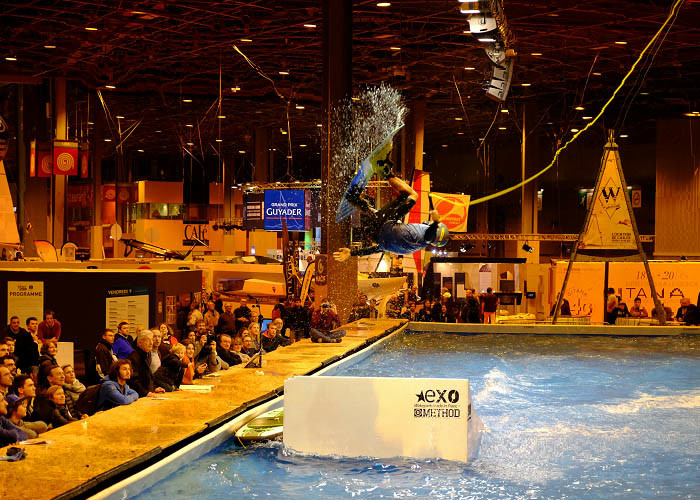 16 Nov

Salon Nautique 2018 | Le wakeboard toujours la
Salon Nautique 2018 , le wakeboard et la glisse Nautique seront toujours présent
Cette année le salon nautique de Paris qui va se dérouler Porte de Versailles du 8 au 16 Décembre 2018 , renouvelle le Partenariat avec Unleashed Wakeboard Magazine  pour la partie SPOT Café et la FFSNW pour la Partie gestion du Bassin , initiation et compétitions de Wakeboard
Programme :
-Fédération Française du Ski Nautique et de Wakeboard : initiations quotidiennes de Wakeboard sur le grand bassin. Final du « Two
-Tous les jours distribution du Magazine UNLEASHED WAKE MAG edition Francaise au SPOT CAFE a cote du Bassin sur le SPOT NAUTIC
On le sait, le Nautic est « the place to be » pour essayer de nouvelles pratiques ou bien se lancer dans des démos de pro… Cette année, le salon parisien propose une multitude d'activités sur son fameux Spot Nautic. Petits et grands peuvent, en effet, s'offrir une session de surf ou de bodyboard grâce à la Nautic Jeep® Wave, mais aussi s'initier à la planche à voile, au canoë-kayak, au Stand Up Paddle ou encore au wakeboard en téléski sur le bassin mis à leur disposition. Pratiquement toutes les disciplines glisse peuvent être découvertes Porte de Versailles !