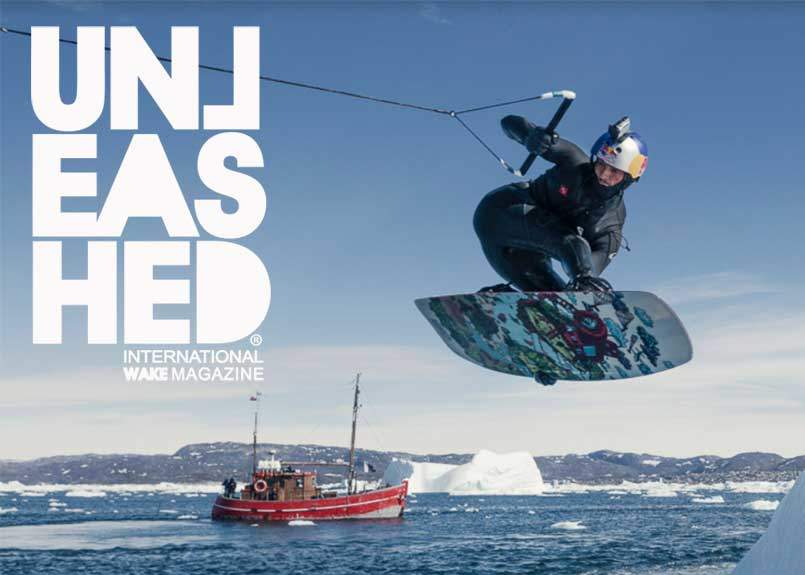 22 Oct

UNLEASHED #77 is Out | The International Edition

UNLEASHED #77 is Out | The International Edition

The New opus of Unleashed Wake mag is out. The #77  "The International Edition "  the recap of a full season of Riding

On this issue  you can find :
Innovation: New Spot Locator named SPOTYRIDE; Nutrition :New Fooding With HUEL ; Arty: Jordy Van Den Nieuwendijk X Fatboy; News Industry: Foiling With Louis Floyd; Riders Part: Telma Cester , Maxim Van Helvoort,Lauren Hilder Darling, Joel de Roche , Jackson Axford, Marilyn Pruitt ; Trip: Iceberg ride with Nikita Martianov, and UNESCO marvels With Brian Grubb; Event: IWWF Jordanie, Malibu UK ; People : Ben Howell ; Gallery : Plastic Playground Tour

Read the Digital : HERE ON ISSUU

Print one copy : HERE ON ISSUU
EDITO
Year after Year, September comes with fall & all the highly anticipated new products here in FLORIDA which are highlighted during the SURF EXPO show. Everyone is eagerly awaiting this time of the year to find out what will be happening in the wakeboard industry during 2019.
All the brands are ready to display their 2019 innovations to the professionals and journalists, who come to Orlando to experience the mecca of wakeboarding, and to spend good times in the parks around the show .
One more time Surf Expo opened their doors to the most eclectic crowd composed of professionals, retailers, cable-park owners, miscellaneous riders, as well as the pro's. Experts during the show presented their new signature guns to the retailers of the world. However, this year some big brands didn't come to the show, and instead used the lakes around Orlando to show off their incredible new stuff for 2019. They invited the retailers to try their products in a real life setting.
It's a real competition between the brands here, each of them wanting to have the best innovations and be the king of style. However, it's a peaceful battle because ultimately wakeboarding is a huge family where sharing passion is the main objective.
This issue brings you the most incredible content and reports on the most impressive wakeboard events held in the world and especially in Europe during the first part of the season. With reporters located worldwide, Unleashed gives you the perfect mix of interviews, events, reports, innovations and all the news you should know if you want to stay connected with the heart of the sport.
Because of digital technology now, we can reach more people worldwide. Remaining one of the most read magazines is a goal for the whole team. Thanks to you, all of our readers, for your support. Because of you we can maintain our title as the "FIRST FREE WAKE MAG IN THE WORLD" we're nothing without you all.
More About all the Issues of  The Magazine
More About Unleashed Wake Mag :
Unleashed Wake mag
Since 2003 UNLEASHED WAKE MAGAZINE has been a part of the "WAKE SCENE" covering the sport on wakeparks, boat camps, competitions, winch sessions, etc… With a unique approach to interviews, press reports, scoops, video and photoshots, allowing us to gain the riders trust and faith . The pro-riders passion for our photo session and video available through UNLEASHED website comes to prove our reputation and following on wakeboard world.
UNLEASH WAKEBOARD MAGAZINE is now a trade Brand with 15 people all around the globe to have a real representation on the main countries of 3W …
We reach more than 3,5 million Humans through our main support UNLEASHED WAKEBOARD MAGAZINE and social-medias network , and the digital edition is  on 187 countries.
CHOOSE FREEDOM, CHOOSE UNLEASHED WAKEBOARD MAGAZINE
Buy this issue Printed Pocket format  —-> UNLEASHED WAKEBOARD MAG,  #77 !