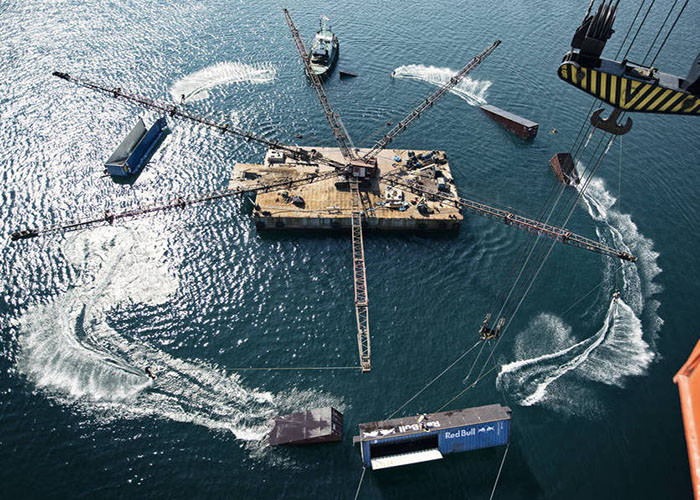 27 Oct

Wake Crane – Red Bull
Wake Crane – Red Bull
Welcome to the Urban Playground by Red Bull
Crane and shipping containers transform Croatian port in wakeboarding first by Red Bull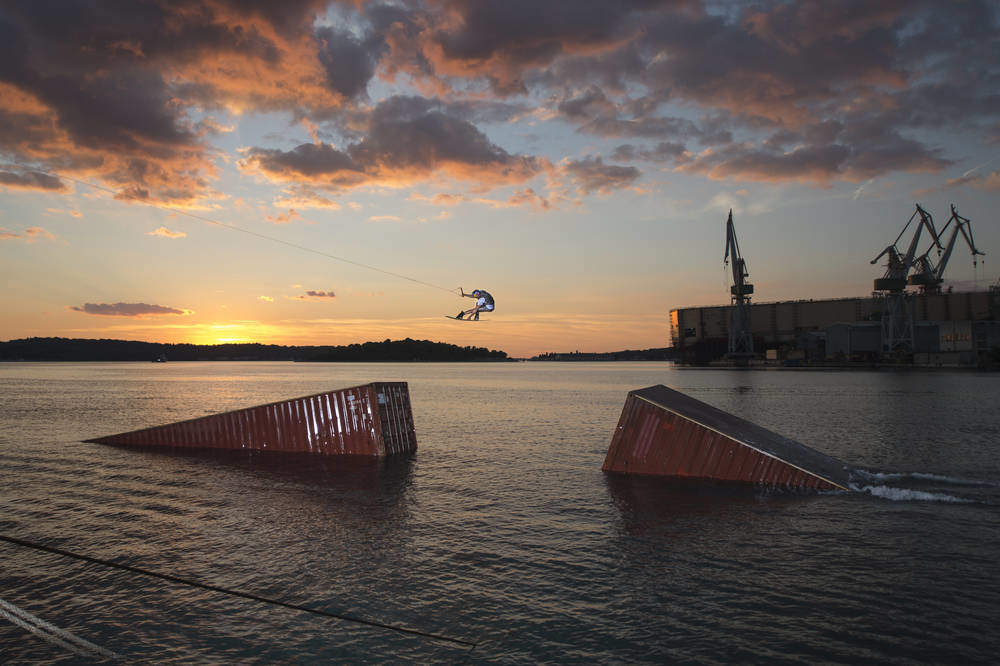 Here's a first for everything.
And three wakeboarders have pulled off a first with a twist for their sport, using a crane to shift them over a floating course made up of obstacles and kickers created entirely out of shipping containers.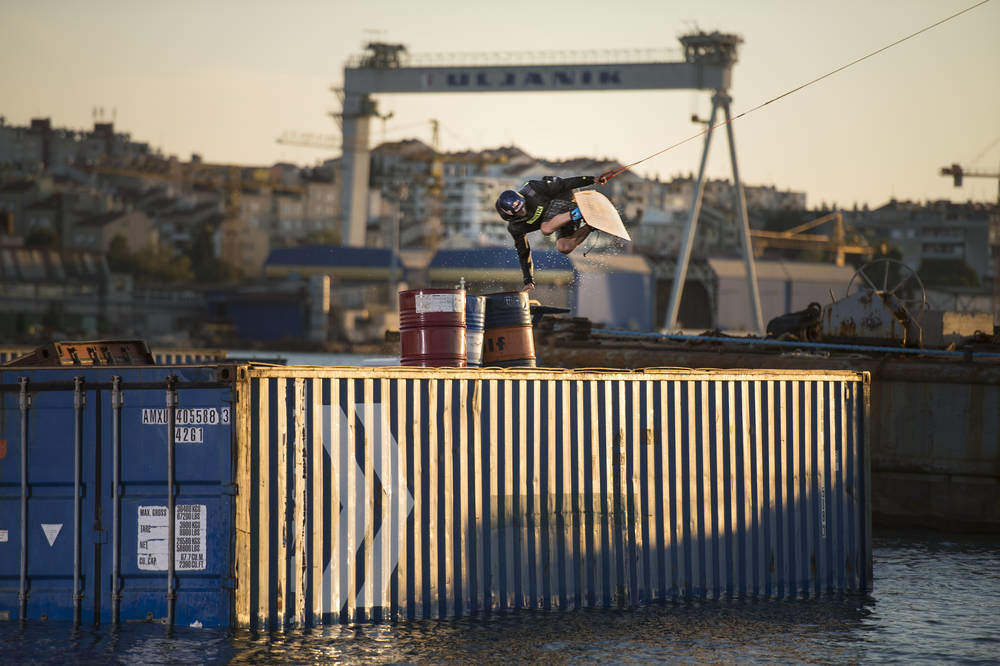 German duo Dominik Gührs and Felix Georgi, and Austrian Dominik Hernler were inspired to come up with the project after watching a water skier being put through their paces in a YouTube clip.
And the trio designed, built and then rode the course, set up at Uljanik Pula Wharf in Pula, Croatia.
In a first for wakeboarding, the trio were dragged along with a floating crane welded to a platform rather than a cable, and converted their shipping props into a 360-degree obstacle course, in a sense an aqua playground for grown-ups.
Key to that was another first, a flying obstacle, which all three wakeboarders initially struggled to master but which became central to their fun and games.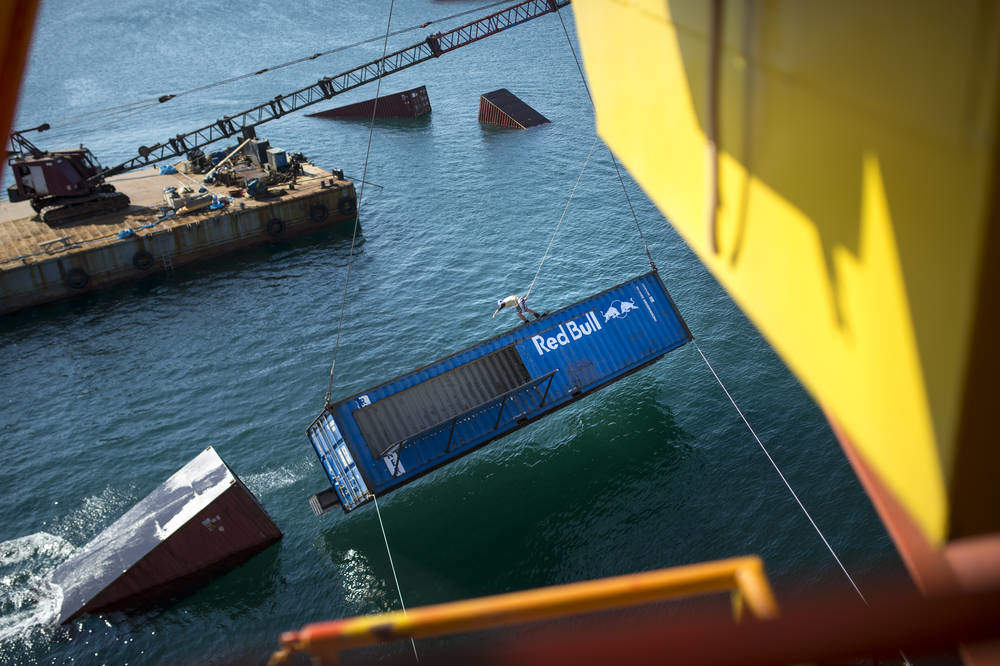 "There has never been a levitating obstacle in wakeboarding ever, which is why none of us have ever ridden anything like it," explained Gührs.
"And wakeboarding on a crane is incredibly cool. Combining it with container obstacles both in the water and in the air is just crazy and something completely new in our sport."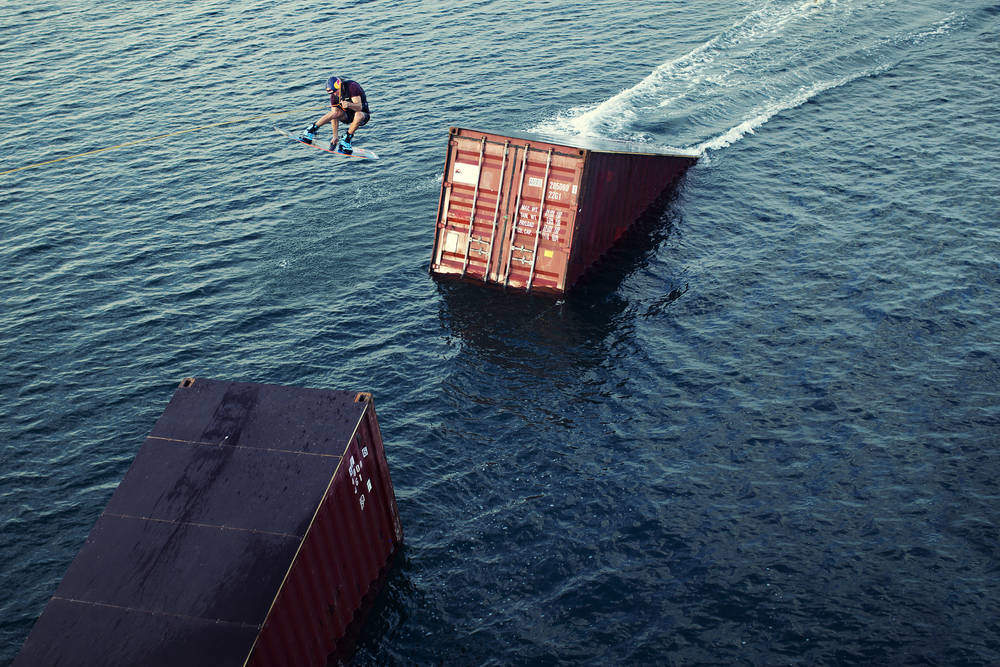 Thanks to the help of five industrial divers, the shipping containers – converted with floating devices – were positioned into place using 28 anchors each weighing 800 kilograms. In all, the build process alone took 10 solid days of work.
The crux to the whole project, though, was to find the right crane for their purpose, a search that took the trio to different corners of Europe.
Georgii recalled: "Finding the right crane was like searching for a needle in a haystack. For a long time, it seemed like this needle wasn't even existing. After searching the ports of Hamburg, Rotterdam and Istanbul, we finally struck it rich in Pula."