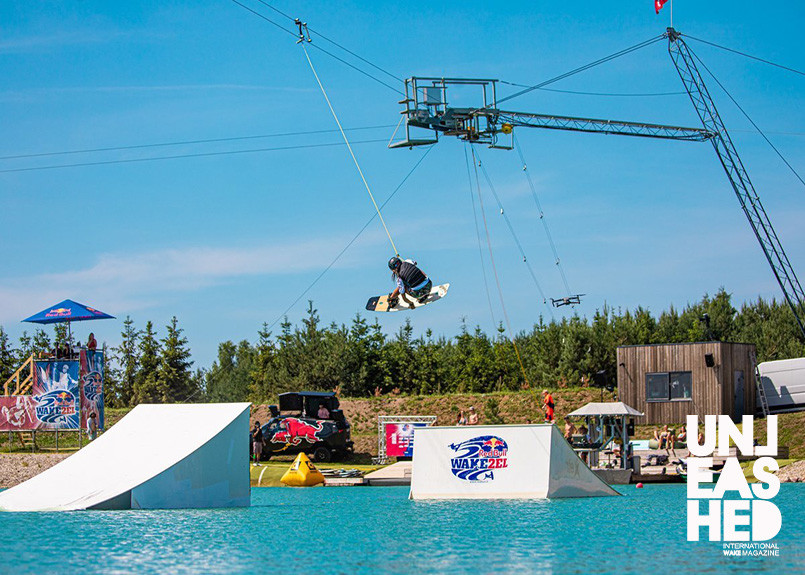 25 Jun

Wake2el 2019 Event | 313 Cablepark

Last year, we had covered the wake2el event in 2018 . Last weekend the event was hosted once more for 2019 season.
Wake 2el
On June 15, a huge crowd of wakeboarding enthusiasts gathered at 313 Cable Park on the seaside of Lithuania. Globally acclaimed athletes from fifteen countries came together for the Red Bull Wake2el. The event, carried out for the fifth year in a row, has quickly grown from a local to an international level, attracting the attention of such stars like Szebasztian Szolath (Hungary), Dominik Guehrs (Germany), Pedro Cald (Brazil), James Windsor (Australia) and Liam Peacock (UK).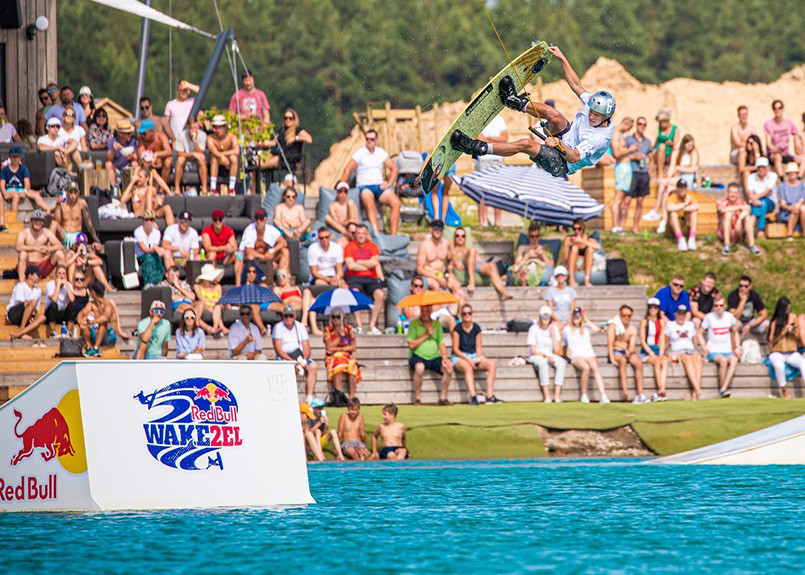 Red Bull Wake2el stands out from other major world competitions with its format. Lots are drawn the day before the event splitting the participants in pairs. Pairs then battle against each other. Winners pass to the next stage. And so on until only one remains. The duel format makes the race very intense and, at the same time, unpredictable, because the starting pairs can determine the course of the race.
Champions
The event saw a total 12 female athletes. After a couple of hours of impressive tricks, Marry Rougier from France proved to be the best-performing female athlete. Lisa Baloo from Russia came second, and Mari-Liis Simon from Estonia came third.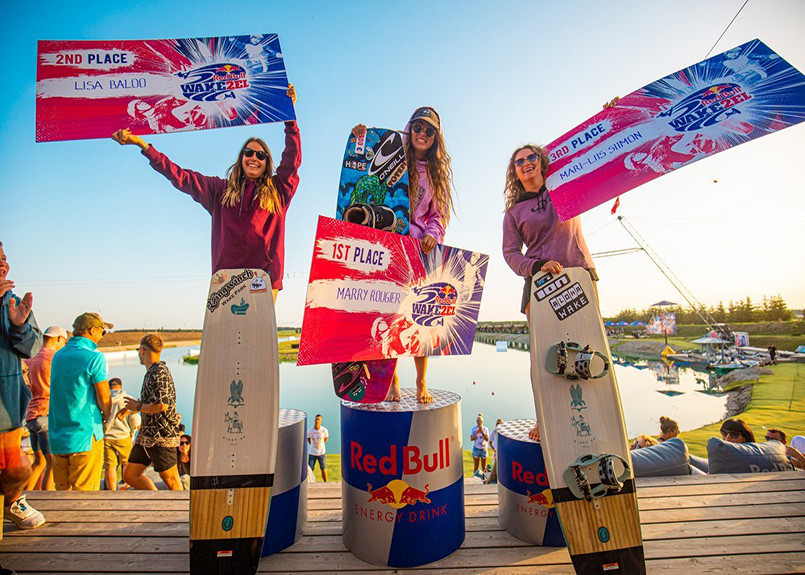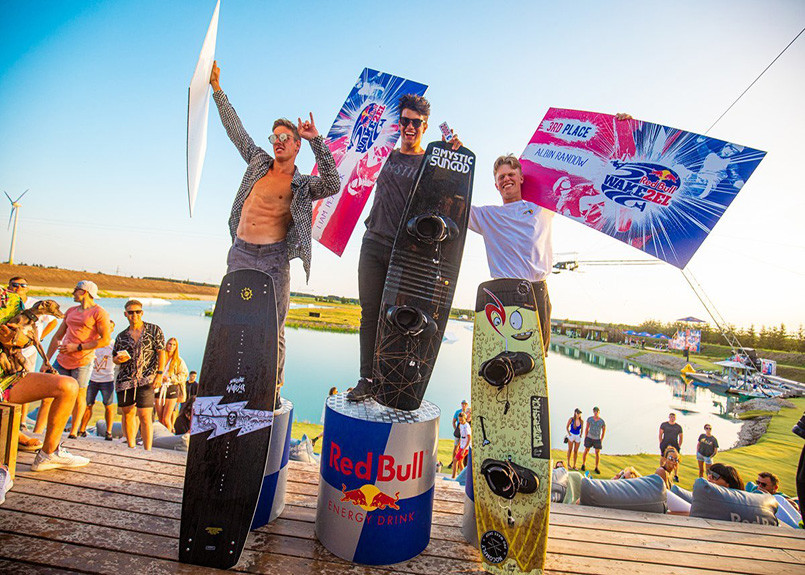 The male group was twice larger with 24 athletes. It was possible to see the stars of the waking world like Szebasztian Szolath (Hungary), Dominik Guehrs (Germany), Pedro Cald (Brazil), James Windsor (Australia) or Liam Peacock (UK). After 21 duels and one final three-stage battle, Liam Peacock from the United Kingdom won the 2019 male category. German Christopher Klein came second, while Albin Randow from Sweden came third.
Dominik Gührs session at 313
313 Cable Park
We often host various camps, but that does not interfere with our daily routine. It means you can hop in every single day unless there's a serious competition going on. We'll make sure to inform everyone beforehand, and you're still welcome to watch the show.
In the park :

 Briusly bar and terrace with a view to the park;
Children playground and trampolines;
Outdoor gym;
Tennis, badminton and beach tennis courts;
Massage parlour;
 Skateboard ramp.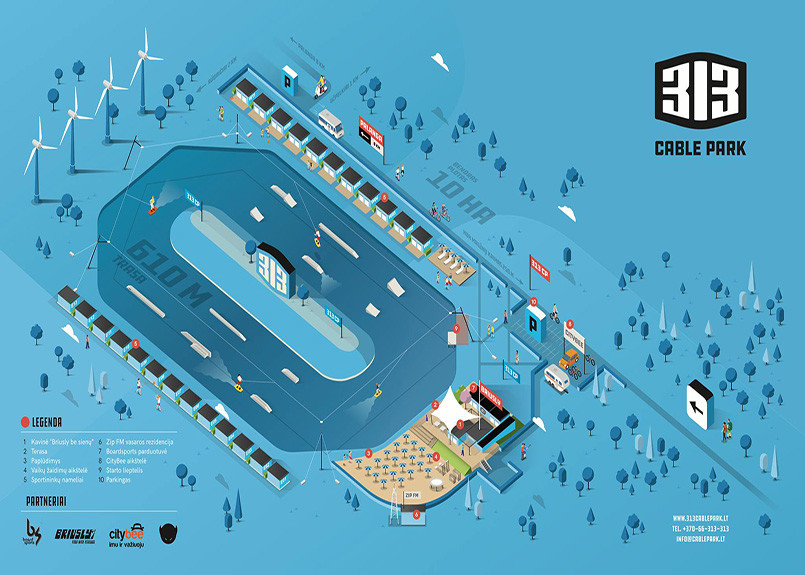 -wake2el 2019-