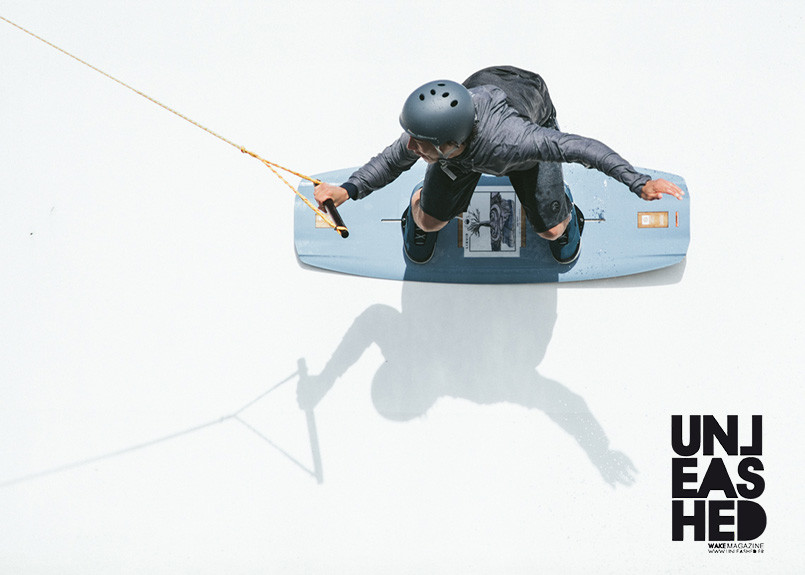 29 Apr

2019 Peak Collection | Liquid Force

From the cable park rider Nico Von Lerchenfeld model, this collection is for versatile riders who want to try everything !
The board
From Nico himself… "I personally think it has the best pop of any board out there." Built with a full wood core for durability AND a more spring loaded flex with rebound. The unique single concave hull shape, mid body channels, and a concave beveled edge allows this board to be ridden finless and still hold a solid edge. With the LF Exclusive Liquid Rail™s and grind base, this board can take a beating on any feature. Adding to the already impressive flex pattern of this board, the FlexTrack™ system will have you more connected and in control than ever before.

Features
LF Exclusive FlexTrack™TM
Hybrid Technology
Full Wood CNC'd Core
Center Concave With Edge And Tip Channels
Concaved Beveled Rail
Finless
Triax Glass Layup
Aggressive, Three Stage Rocker
LF Exclusive Sintered Grind Base™
LF Exclusive Liquid Rail™
Compatible With Any Binding, Optimized With 4D
From Liquid Force on Vimeo.
The bindings
The 2019 Peak is an entirely new binding for 2019. With feedback from Nico Lerchenfeld, we stripped down the Trek and what's left over is a high-performance boot that's very easy to get in and out of with the new, locked in, speed lacing system. This system makes the boot customized for any support and the new walk liner with the slim, more secure, Velcro closure makes this the ultimate park boot and great for boat riders as well.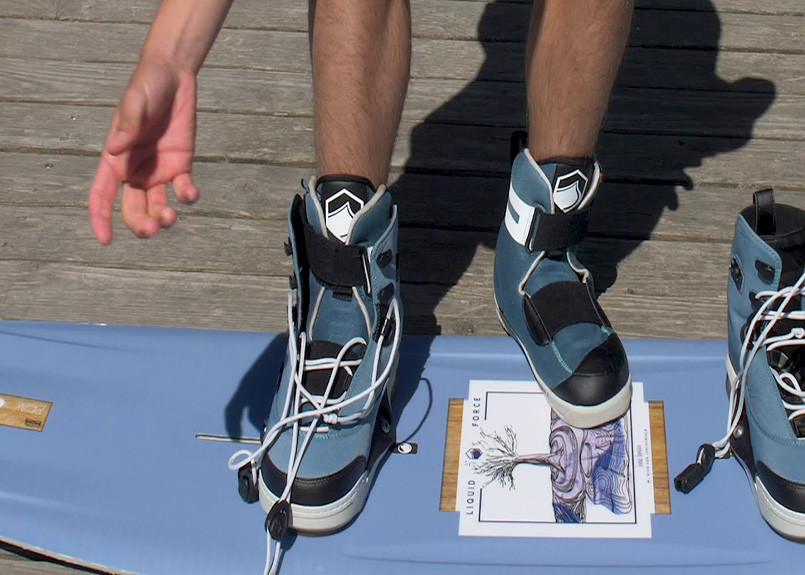 Features
4D™ Chassis Flex Track System
Honeycomb Flex Floor ™
Removable Reflex Walk-Out Liner With Adjustable Velcro Strap
45 Degree Angle Attachment Points
Adjustable Velcro Strap
Medium Fit
Compatible With Boards Equipped With Flextrack ™ Or Any Boards With A Track System
Tech talk
From Liquid Force on Vimeo.
Find more wake gear collections on Unleashed Wake Mag.
Liquid Force
"Relentless Innovation has been our driving force at LF since day one… Every year it keeps us focused on making the best products possible! Many times our new product ideas are a natural progression of what our team needs, as well as where they want to go with their riding… Then there are the BIG ideas – ones that take years to develop, the ones that send you back to the drawing board over and over until finally… you see the light.

(…)

We have created our most complete line ever – there is something in here for everyone, wherever you ride, and however you have fun holding onto the handle. And if dropping the line is your thing, our new surfers are the best boards for all styles we've ever produced. We love what we do and we know you'll have more fun this season because of the passion that has been put into creating this 2017 lineup. Go out and spread the stoke!"

– Jimmy Redmon

Liquid Force website.