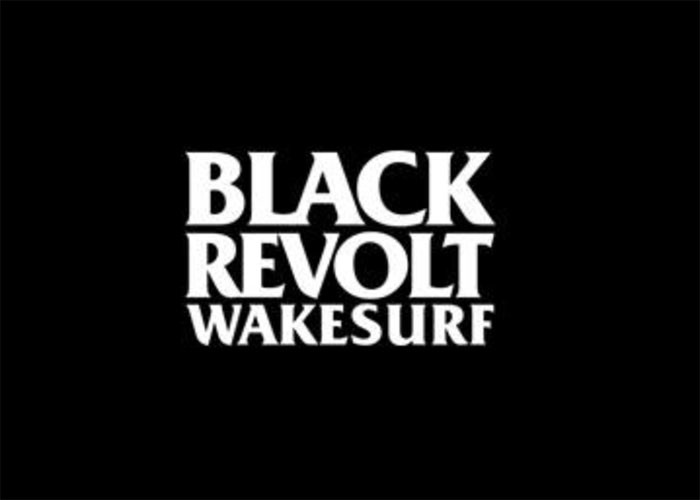 06 Sep

BLACK REVOLT WAKESURF BOARD

BLACK REVOLT WAKESURF BOARD
Ride the best, forget the rest…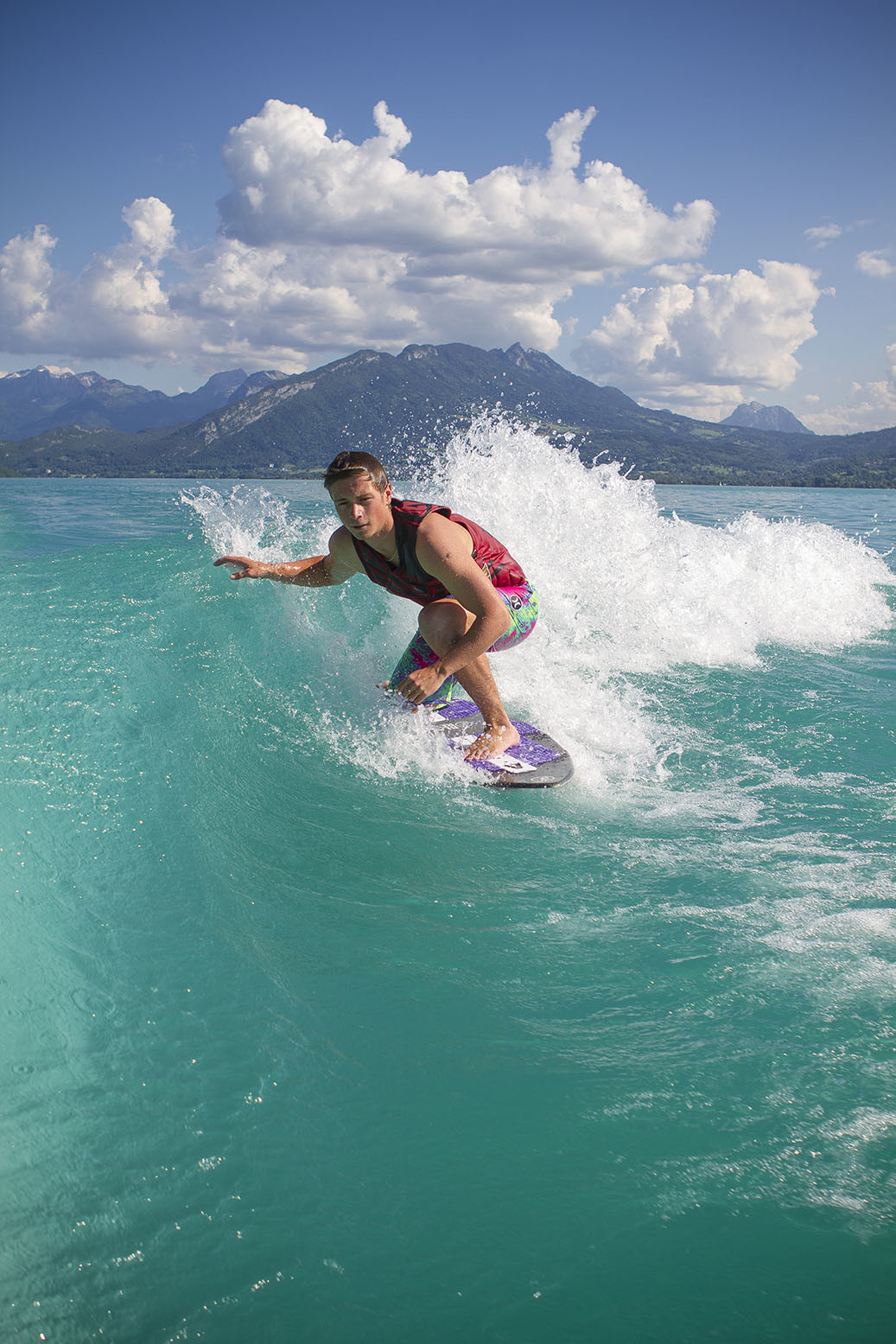 Black Revolt Wakesurf board fabrique des planches de wakesurf, skim et surf style de grande qualité, faites main, en France et aux USA. Les composants de leurs boards sont soigneusement sélectionnés par leurs shapeurs afin de n'utiliser que le meilleur et vous proposer le top du top en matière de wakesurf board.
Les résultats sont là, en 2016 les rideurs Black Revolt ont remporté de nombreuses victoires, notamment les titres de champion du monde, champion US et champion d'Europe skim style pour Augustin Dorgal, champion d'Europe skim style et surf style pour Sébastien Balland, championne d'Europe skim style pour Jennifer Edwards.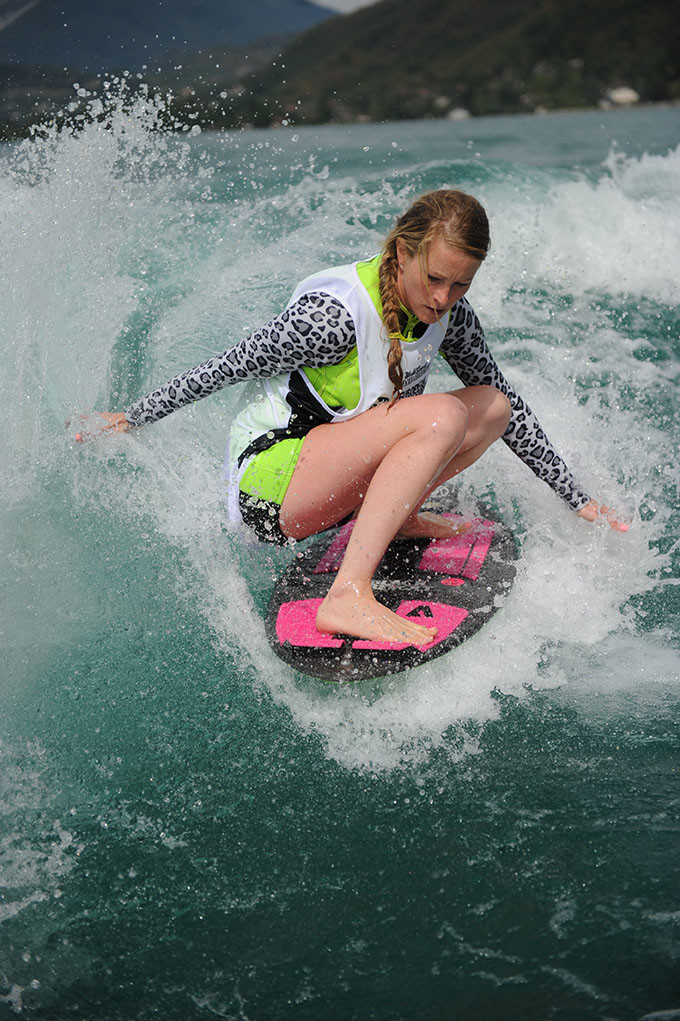 Black Revolt Wakesurf est avant tout l'histoire d'une passion pour le wakesurf qui dure depuis maintenant 13 ans. Alain Viviand, le boss de la marque, a ridé sa première board (Hyperlite Landlock) en 2003 et c'est là qu'il a attrapé le virus du wakesurf.
Black Revolt est né d'un constat simple : la majorité des boards de wakesurf qu'il est possible de trouver en France et en Europe sont fabriquées ailleurs. Pourquoi faire fabriquer vos planches de wakesurf dans d'autres pays alors que l'on peut le faire ici en France ? Toutes les Black Revolt Wakesurf sont fabriquées à la main en France par leurs shapeurs, dans leurs ateliers, avec les meilleurs matériaux disponibles sur le marché. Ces shapeurs ont chacun plus de 20 ans d'expérience dans la fabrication de boards de surf et leurs modèles sont conçus en étroite collaboration avec les shapeurs, les rideurs et Alain Viviand.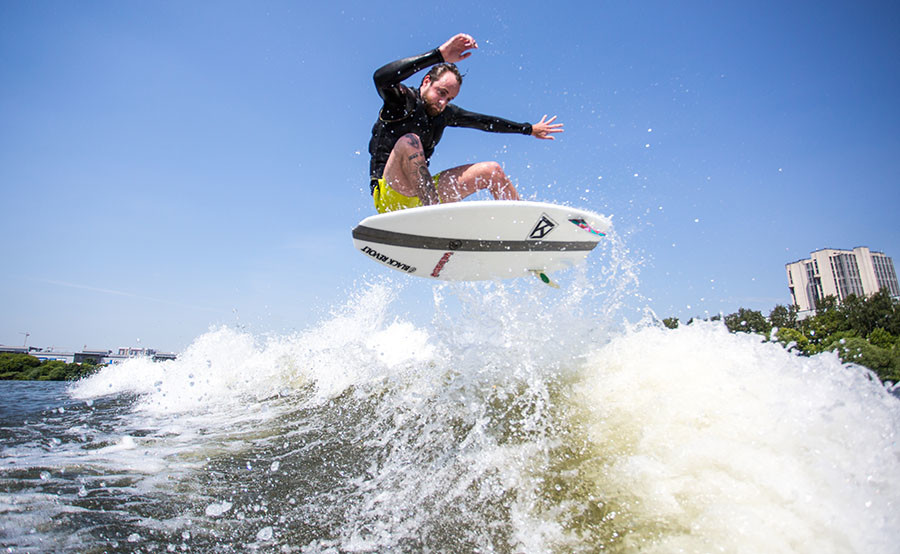 Black Revolt ne fabrique que des boards « premium », c'est-à- dire de haute qualité, que ce soit au niveau des matériaux que des accessoires et des shapes. Chez Black Revolt Wakesurf, pas de boards fabriquées dans un pays lointain avec des matériaux de qualité douteuse, pour exemple les pains de mousse utilisés pour leurs boards surf style sont des Marko Foam made in USA, les ailerons et leurs boxs d'ailerons sont des Future Fins made in USA et leurs traction pads viennent de chez Agenda Surf à San Diego en Californie.
Que vous soyez un rideur débutant ou confirmé, un rideur skim style ou surf style, il existe une board Black Revolt qui correspond exactement à vos besoins : Black Revolt Carbon Dagger skim, Black Revolt Sword, Black Revolt Hatchet, sont disponibles dans plusieurs tailles, constructions et couleurs.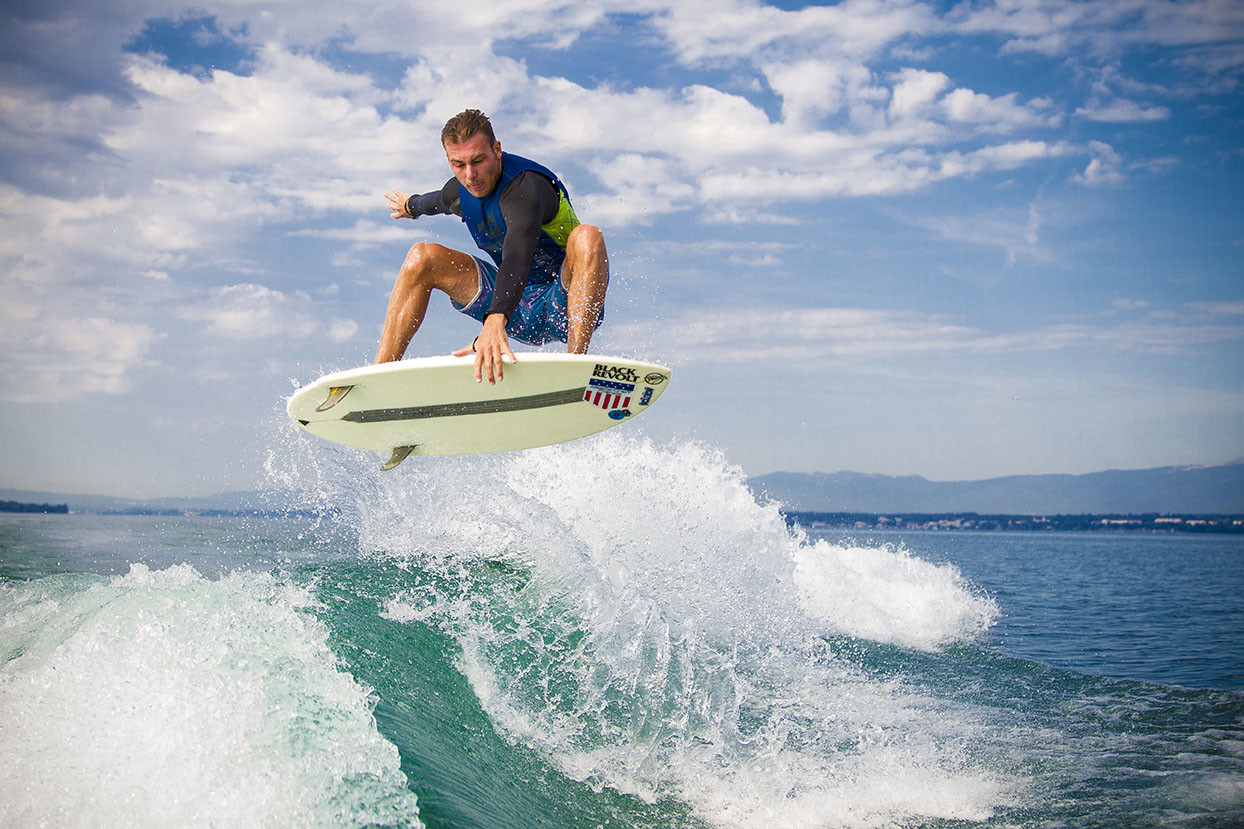 Retrouvez la collection 2017 avec #unleashedwakemag
5 QUESTIONS À ALAIN VIVIAND
Peux-tu te présenter en quelques mots ?
Alain Viviand, un passionné de wakesurf et de sports de glisse en général, j'ai fait beaucoup de BMX, skateboard et snowboard dans ma jeunesse et depuis une dizaine d'années je me suis mis au wakesurf.
D'où est venue ton idée de créer ta propre marque de wakesurf, Black Revolt ?
J'ai essayé beaucoup de boards de wakesurf depuis mes débuts, mais je ne trouvais pas vraiment de wakesurfs qui me conviennent. Je me suis donc dit pourquoi ne pas fabriquer des boards moi-même ? Finalement, je me suis associé avec des shapeurs qui avaient déjà le savoir-faire pour la construction. Je m'occupe de toute la partie conception/ prototype et marketing/ventes et mes deux shapeurs m'aident pour la conception, les protos et s'occupent de la fabrication. Toutes les boards sont donc fabriquées en France, c'est ce qui me permet de faire des boards "customs" en 3 à 4 semaines et surtout avec une qualité de fabrication inégalable.
De quoi t'inspires-tu pour les designs et les shapes ?
Je regarde pas mal ce qui se fait dans d'autres sports de glisse, notamment le surf, car c'est un marché énorme et certains shapeurs sont vraiment innovants. Je discute aussi pas mal avec les rideurs et mes clients, qui me font un retour sur leurs expériences avec mes boards et ça me permet de faire évoluer certaines caractéristiques.
Je suis une non-initiée et je veux me mettre au wakesurf, quels seraient tes meilleurs conseils ?
S'adresser à des professionnels, un club de wakeboard par exemple, qui connaissent déjà le sport et pourront vous donner les bons conseils pour débuter. Le wakesurf n'est pas un sport dangereux mais doit être pratiqué dans des conditions de sécurité maximales, par exemple toujours porter un gilet d'aide à la flottaison (impact vest) ce qui vous évitera de vous noyer en cas de mauvaise chute.
Avec tous ces projets très prometteurs, que pourrait-on te souhaiter pour l'avenir ?
Trouver le temps de ne rien faire… Non sérieusement, que de plus en plus de gens découvrent ce super sport qu'est le wakesurf et continuer à rencontrer des rideuses et des rideurs passionnés avec qui faire de supers sessions.

BLACK REVOLT WAKESURF BOARD