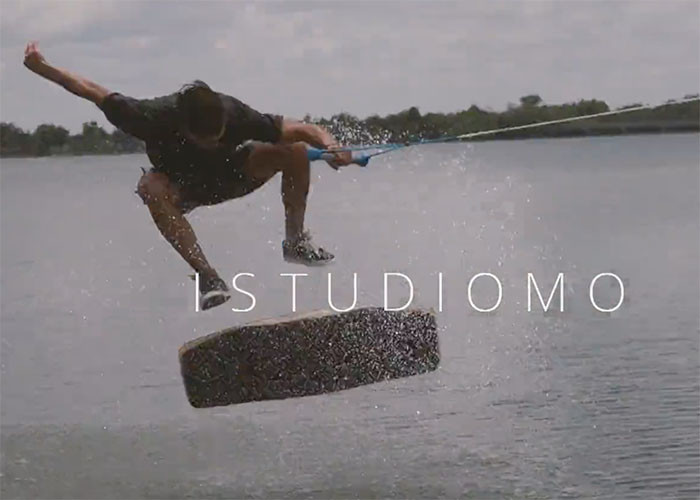 23 Oct

Istudiomo | A Wakeskate Film (Trailer)

Istudiomo is a group of wakeskaters working on a full-length film that is set to launch next year.

It's a been a long couple years traveling, filming, and shooting photos but they are definitely getting a great deal done at Istudiomo.

It's about time they show everyone what it is we've all been working so hard toward.

We're excited to let you know that the wakeskate film, trailer is live HERE
---
Directed by: Andrew Roehm
Featuring : Cole Kraiss, Andrew Pastura, Nick Robinson, Collin Gee, Matti Buys, Andrew Fortenberry, Bret Little, Nick Taylor, Travis Belsito, Braden Loi, Yan Lecomte, David Roehm, Ollie Moore.
---
TRAILER 2

Trailer 2 from Andrew Roehm on Vimeo.
"Well the time has almost come, 12.15.2017, that's the day when the last three years of Istudiomo culminate into one final release. The website, the profiles, the articles, the social featurettes, the print media, and the full length film, all coalesce into the whole Istudiomo media project. There isn't an easy way of portraying the multi-dimensional nature of the project other than just letting people live through it; experience it as it develops and grows.  The end result will hopefully be something everyone will enjoy as much as we did making it, but first another trailer. Our debut trailer showcased the intensity of the riding of the film, but this second trailer is about the adventure and travel along the way. Istudiomo tries its best to showcase the progression of the riders while capturing the unforgettable adventures along the way. Wakeskating has taken us so many places. It's only fair we take it to some new ones in return."
TRAILER 1 

A Wakeskate Film (Trailer) from Andrew Roehm on Vimeo.
"Istudiomo is a full length wakeskate and adventure film. It follows the top wakeskaters traveling around the world visiting remote places growing and pushing the limits of the sport."
Check out The Coalition The Sequel (Teaser) on #unleashedwakemag
Istudiomo