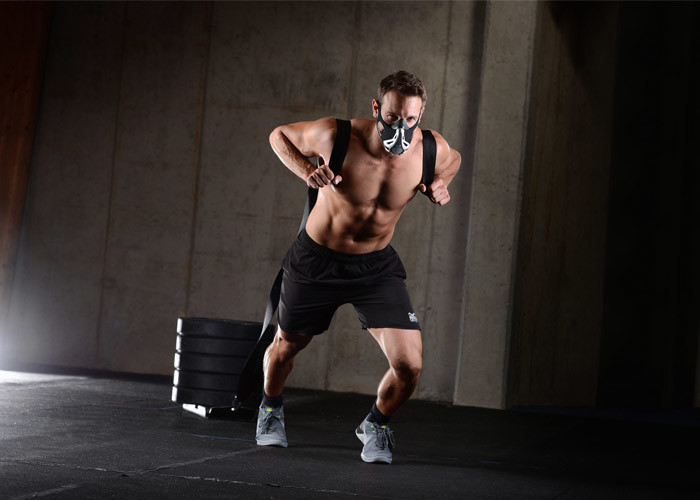 08 May

Phantom training Mask improve your performances …

PHANTOM ATHLETIC TRAINING MASK

The Phantom Training Mask pushes your limits in any sport – Feel the difference


You wanna push your limits? You wanna take your performance to the next level?
The Phantom Training Mask is a resistance breathing device, which limits your air supply during training. Our innovative Phantom Regulation System (PRS) lets you regulate the resistance in 4 levels during your workout and without taking off the mask. For most athletes, training their breathing muscles with a resitance breathing device is something completely new. Here you will find everything you need to know about our innovative Phantom Training Mask. We explain all the different parts and how they perfectly intertwine to bring you a new training experience!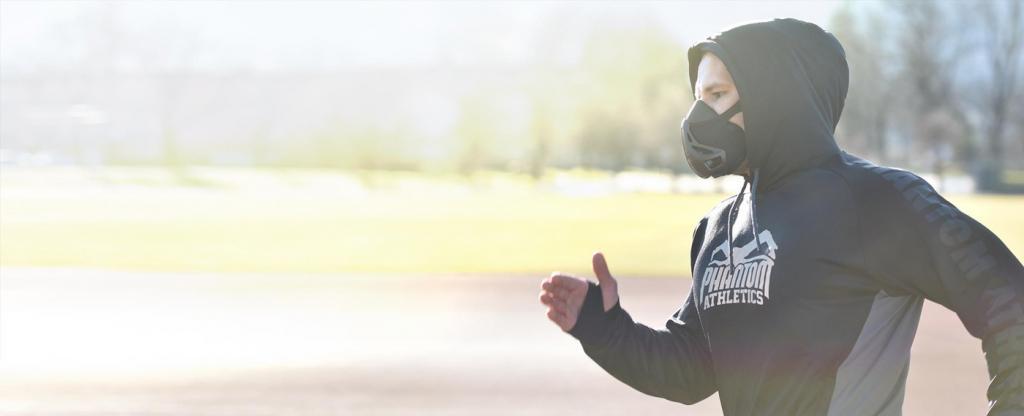 We take a closer look at the physical process of breathing.
Inhale. Exhale.
Breathing is a natural process, which is essential for our body, condition, and physical performance as an athlete. Though, we usually don't pay much attention to it. When you focus on your breathing, you will notice that you experience your body with much more awareness and truly use it's potential. But how does breathing actually work? And what happens in your body when you inhale and exhale?
Become a better athlete!
The effect of the Phantom Training Mask
Training with the Phantom Training Mask brings many benefits. You strengthen your breathing muscles, boost your physical and mental performance and push your limits. Besides your training gets more efficient! Learn more about the benefits and how they come – Xhale your limits!
#XHALE YOUR LIMITS! NO MATTER THE SPORT
Whether fitness, track and field or martial arts – in nearly any discipline the breathing has a major influence on conditioning, concentration and accessing power peaks. Only when in good shape, athletes are able to deliver maximum performance on point. That is why the Phantom Training Mask is a universal training tool for your discipline, too. It is usable in the gym as well as on grassland, hard pitch, urban playground or at the beach. What is most important is to go to your limit: That is the only way to push it. 

#xhale your limits and break through them!
More informations : https://www.phantom-athletics.com/
More about Phantom Athletic training Mask:
Phantom Athletics'road to market leadership
Objective: Become the number 1 martial arts supplier
After years of competing professionally and racking uptitles in MMA (mixed martial arts) the brothers Dominique and Nicolas Wenger, observed a
glaring lack of high quality equipment in their sport. Much of their (and their friends') gear and equipment, especially the "cool stuff",
had to be imported from the United States. Thus, the idea was born to launch the first German MMA shop Vantage
-Fighting Despite a meager starting capital of 500 Euros, the people behind Vantage
-Fighting were able to bring a variety of novel brands to the European Market.
From distributing to creating a new brand.
The Wenger brothers realized rather quickly that the quality of imported goods left a lot to be desired. In addition to that, the products were never improved upon
or developed further. This lead to the idea of creating a new brand with a unique product line. In 2010 the brothers joined forces with Willy Steinky,founder of Groundanpound, Germany's biggest martial arts news portal and Phantom Athletics was born.
Customer feedback coupled with the Wengers extensive "in the trenches" experience helped them to better meet and cater to the unique market demands.
Since then Phantom Athletics has become a leading supplier of MMA and martial arts performance equipment in Europe. Although only 6 years have passed since its introduction, Phantom Athletics has its sights set firmly on the market leadership.