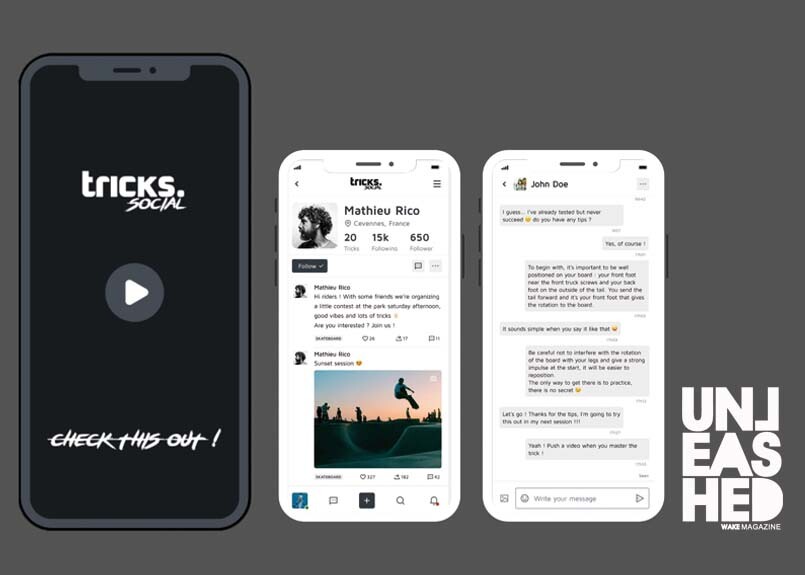 29 Oct

Tricks Social : the New Action Sports Network…
Tricks Social: Be a part of the new community of Action Sports …..By the tricks Network !
What They do !
They're developing a whole digital ecosystem.
As enthusiasts, they are constantly looking for qualified content related to our passion : Action Sports, on mainstream social networks Unfortunately this content is drowned in the mass published every day on these mainstream platforms, creating a feeling of frustration felt by enthusiasts.
That's why they decided to create a real ecosystem exclusively dedicated to action sports (or extreme sports) enthusiasts, practitioners, companies and professionals.
This network is Tricks Social ! A universal application (soon available on the Apple and Android mobile stores but also from a browser) very targeted allowing enthusiasts, amateurs and professionals to exchange on the practices of action sports.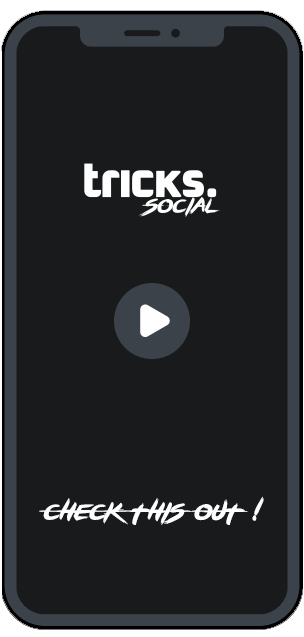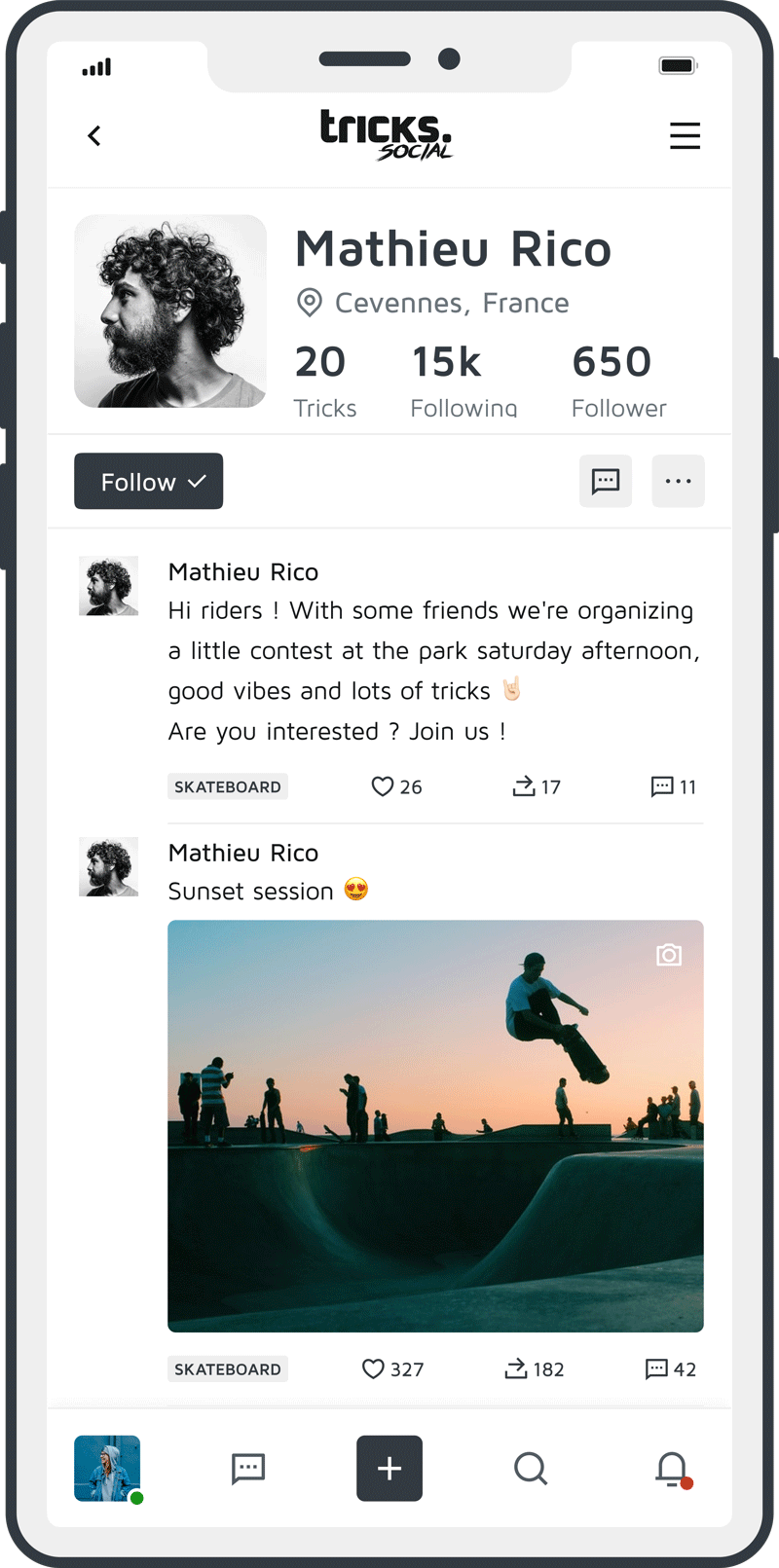 Their vision !

Inspire by action sports
Sports and athletes are inspiring. They embrace every challenges and grow through tenacity. They share all these common traits: performance, solidarity, surpassing oneself and a passion for the adventure. They are a major source of motivation of being always better than yesterday.
Among all sports, one category stands out with a required level of dedication even more inspiring than traditional sports: These are action sports. Because of the environment in which they are practiced and the skills needed, we can only be inspired by the riders and their remarkable achievements.
At The Tricks Network, they believe that action sports are a true vector of powerful values such as passion, surpassing oneself, open-mindedness, or humility. Action sports, allow those who practice them to express "their true self" and fight against routine and boredom.
These disciplines become an opportunity that allows those who practice them to dominate their fears, to learn self-control and to challenge themselves.
Daily life doesn't give the individual the opportunity to define his identity: his qualities, his defects, his degree of reactivity, of courage.
But beyond practice, action sports are a real universe with its own codes. To be passionate and/or practicing is to become a member of this huge family that are the Riders and their values.
Nothing is more pleasant than to live and share your passion with other enthusiasts: friends, family or strangers, it doesn't matter. It's the fact of practicing the same sport or sharing the same riding spot that creates a feeling of belonging to this universe.
Sign to become a Beta-tester
Their mission !
To connect and enhance the action sports.
It's through an entirely dedicated et interconnected ecosystem that The Tricks Network aim to impulse passions. 100% action sports with quality content, we want to offer a unique space and highlight the action sports and those who practice it.
Our ambition is to become a driving force in the promotion of action sports and for #thetricksproject to impulse passions of millions of riders around the world.
Their values !
That's what defines them …
Passion
They think that, passion, is an essential value in everything we're doing. Beyond our professional skills, it's thanks to our passion for action sports that we have gathered around #thetricksproject.There is nothing more satisfying than to live and share your passion with other enthusiasts, to exchange with them; and this is what they wish to offer to all action sports enthusiasts through The Tricks Network.
Diversity and Openness
Within their organisation, they embrace those values. Moreover, they're convinced that action sports are also an amazing promoter to diversity, openness and integration.Because there is not only one action sport, they want to highlight and provide visibility to all of them.No discrimination between practices, not one better than the others. Everyone and every practice will find its place within #thetricksproject.
Surpassing oneself
In their roles, They  daily try to push ourselves in order to bring our dream to life. As action sports enthusiasts, They're always looking for new sensations and adrenaline, so they push their limits, get out of our comfort zone to expand it and reach new heights!
Collaboration
Interaction and exchange are at the heart of not only, action sports, but also within their organization. Whether they give advice or receive it, the best way to progress is to exchange and grow together.
Tricks Social : the New Action Sports Network