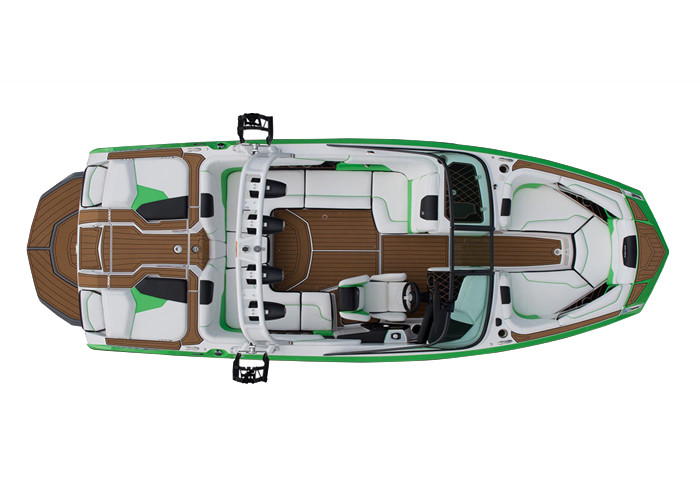 06 Aug

SUPER AIR NAUTIQUE GS20 |the Family boat

Nautique is proud to introduce ultimate versatility in 20 feet of perfection with the first-ever Super Air Nautique GS20.

Multi-sport performance has become a specialty in this all-new 20-foot boat that blends masterful award-winning designs from the industry-leading G-series and record-breaking Ski Nautique 200 to combine world-class elements in a way that has never been done before.


Hundreds were in attendance at Nautique's launch event held at the GM Heritage Center in Detroit, MI to be among the first to experience this innovative new model.
About Super Air  Nautique GS20
The Super Air Nautique GS20 is the first of its kind with a hull designed to optimize the wake and wave under running conditions for wakeboarding, wakesurfing, and waterskiing.
Distinct characteristics taken from the world-record breaking Ski Nautique 200 begin at the bow transforming into features of the award-winning G-series at the transom.
New technology in the Nautique Configurable Running Surface® (NCRS) has been developed for flawless performance at every speed and user setting.
This groundbreaking new hull design creates a wakeboard wake and surf wave that have never been achieved in a 20 foot boat utilizing 1,850 pounds of sub-floor internal ballast and the Nautique Surf System.
Waterskiers experience a v-drive dream come true selecting the Slalom Ski profile with new NCRS Ski Assist feature to automatically optimize settings at their desired speed.
The Super Air Nautique GS20 styling is truly unique with aggressive, three-dimensional hull features and an artful interior design that explores a new concept of space in a twenty-foot boat. The Super Air Nautique  GS20 features the  latest technological advancements including the all-new 12.4" LINC PANORAY touchscreen, Nautique Awareness camera along with premium sound from JL Audio.
"The Super Air Nautique GS20 leaves nothing to be desired in a 20-foot boat for the family that wants to have it all with the ability to do it all," said Nautique President Greg Meloon. "We have created a true multi-sport boat that perfectly combines features from our Ski Nautique 200 and Super Air Nautique G-Series resulting in performance and style that could only come from Nautique."
More at Nautique.com