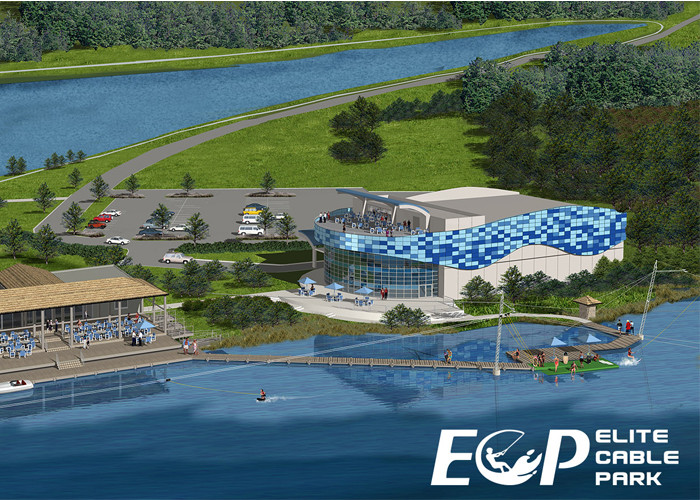 28 Sep

ECP | New Aktion Parks creation

ECP Cable PArk : Today, Aktion Parks, a subsidiary of Correct Craft, broke ground on its third boat and cable park, Elite Cable Park (ECP).

Elite Cable Park will be part of the new USA Water Ski Foundation (USA-WSF) headquarters and training center to be built at the city of Auburndale's $25 million Lake Myrtle Sports Complex located at 905 Lake Myrtle Park Road, Auburndale, FL 33823.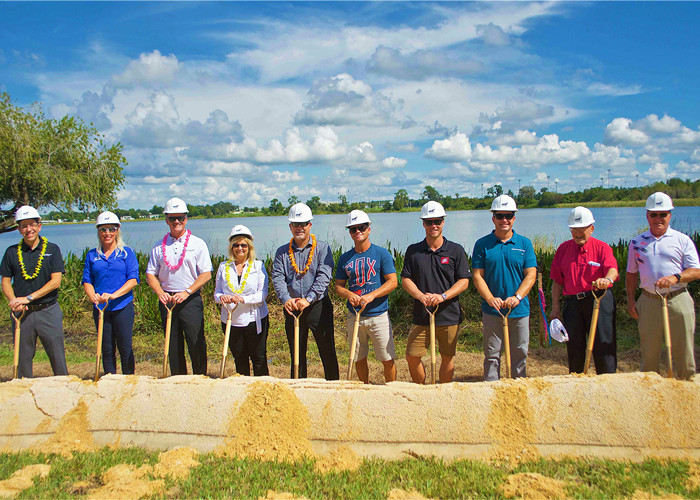 Completion of Elite Cable Park is scheduled for Spring 2017, and it is expected to draw wakeboarding enthusiasts, professional competitors, and world-renowned competitions to Auburndale. The park situated on Lake Myrtle, a beautiful 76-acre freshwater lake, will be staffed with experienced coaches offering lessons in wakeboarding, wakesurfing, and other watersports of all skill levels. Like Aktion's other world famous parks (Orlando Watersports Complex and Miami Watersports Complex), ECP will provide Hyperlite equipment for all lessons and host events that feature the award-winning Nautique Boats.
Bill Yeargin, CEO of Correct Craft (owner of Aktion Parks) stated, "We are thrilled to begin construction on Elite Cable Park, Aktion Park's third boat and cable park." Yeargin added, "Elite Cable Park will be one of the world's finest cable parks and as part of the Lake Myrtle Sports Complex will provide world class training and fun to wakeboarders from around the globe."
The ceremonial shovel-turning, featured representatives from partners including the USA Water Ski Foundation, Aktion Parks, City of Auburndale, Polk County, Visit Central Florida, USA Water Ski, Five Star Family Growers, Rodda Construction, JSK Consulting and some of the world's greatest water skiers and wakeboarders, on the USA Water Ski Foundation property on the South end of Lake Myrtle.
For future updates about Elite Cable Park, visit www.aktionparks.com/elite.
About Aktion Parks: Aktion Parks, a subsidiary of Correct Craft, delivers customers an active watersports lifestyle that is safe, healthy, family friendly, and environmentally conscious. Aktion Parks owns and operates both Miami Watersports Complex and Orlando Watersports Complex, two of the largest cable wakeboard parks in the U.S. and two of the most recognized parks in the world. To learn more about Aktion Parks visit www.aktionparks.com.
About Correct Craft: Celebrating 91 years of excellence in the marine industry, Correct Craft is a Florida-based company with global operations. The Correct Craft family includes Nautique, Centurion, Supreme, Bass Cat, Yar-Craft, and SeaArk boat companies, Pleasurecraft Marine Engine Group, and Aktion Parks. For more information please visit www.correctcraft.com.
About USA Water Ski Foundation: Established in 1968, the USA Water Ski Foundation has been an integral part of the history and fabric of water skiing and all towed water sports in the United States. The USA Water Ski Foundation raises funds to preserve and celebrate the history of all towed water sports and to promote and grow these sports through marketing and educational program initiatives. For more information visit www.waterskihalloffame.com .
About Lake Myrtle Sports Complex: Lake Myrtle Sports Park is home to the Polk County Tourism and Sports Marketing Headquarters, the governing body for Visit Central Florida and Central Florida Sports Marketing. Lake Myrtle also hosts the Florida Sports Hall of Fame and is the home of the Florida Youth Soccer Association Headquarters. Lake Myrtle Sports Park is owned by the City of Auburndale and managed by Auburndale Parks and Recreation department. Lake Myrtle Sports Park boasts five (5) collegiate baseball fields and eleven (11) soccer fields that can host a variety of other sports, such as: lacrosse, ultimate Frisbee, rugby, flag football, etc. For more information visit www.lakemyrtlesportspark.org.