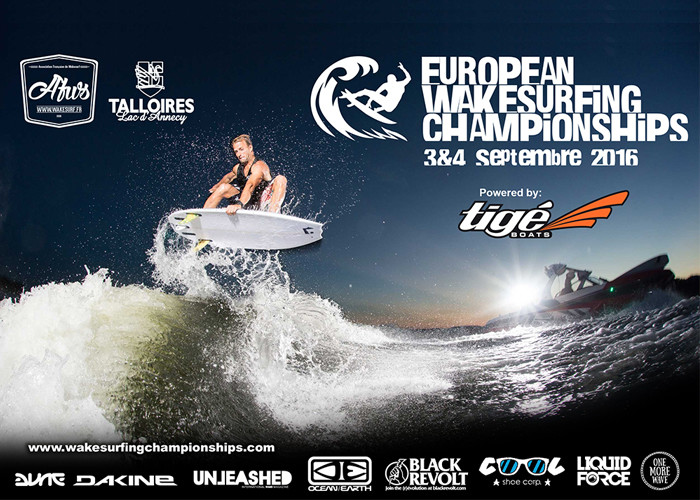 30 Aug

EUROPEAN WAKESURFING CHAMPIONSHIPS
 EUROPEAN WAKESURFING, THE OLDEST AND LARGEST WAKESURFING EVENT IN EUROPE
Born on the shores of Lake Annecy in 2003, the European wakesurfing  has known a growing reputation in the past years  to take an international dimension with now nearly a dozen nationalities represented among the participants ..
<
Became the thread of the most important wakesurf competition in Europe, it  had  to perpetuate in  the time and take a far place left vacant by becoming the first European wakesurfing .
This year The European wakesurfing  also part of the World Series of Wakesurfing.
After 11 years as "the King of the Lake" and 2 years of "Surf The Lake", in 2016 the event became the EUROPEAN CHAMPIONSHIPS  of wakesurfing
For the 13th consecutive year, the French Association of Wakesurf, proudly presents his wakesurf event .
The event will take place on 3 and 4 September 2016 at Angon Talloires, Lake Annecy in the French Alps.
Registration Link : http://www.wakesurfingchampionships.com/en/registration/
More Info:AFWS – Alain Viviand alain@wakesurf.fr / +33 (0) 662 595 963