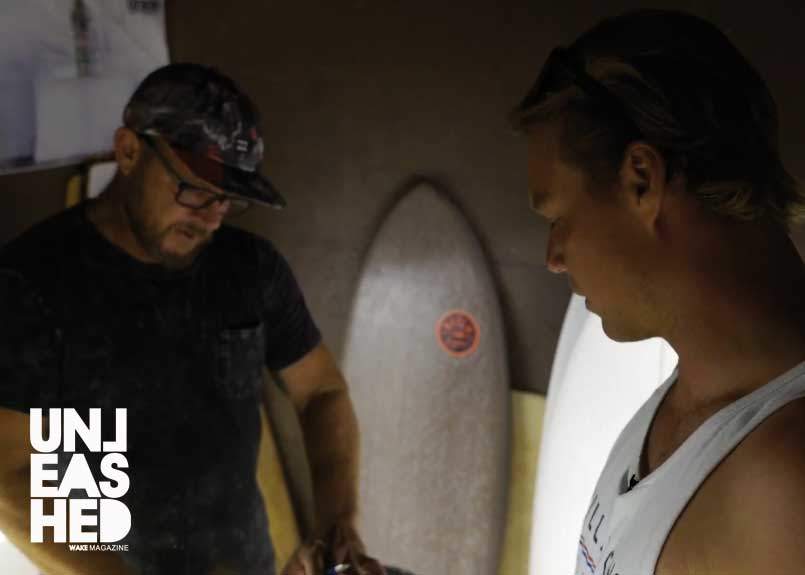 06 Feb

JD Webb Ep 2 | Shaping the Future
JD Webb Ep 2 | Shaping the Future !
JD Webb the Future is Now  .
Hopefully you've watched Hyperlite's "Many Hands" video which shares our goal of designing and manufacturing the best Wakeboards, Wakesurfers & Bindings. JD Webb's "Shaping the Future" episode dives deeper into that process and brings you into the shaping room and development process while he designs his 2020 Pro Model Wakeboard, the Source. Enter the shaping, testing, fine tuning and sign off operation JD and Hyperlite shaper Scott Bouchard go through to deliver the final shape
JD Webb, Shaping the Future

Check the other Video Of HYPERLITE
Episode 2 of our Source Series, "Shaping the Future", details how mush research & development goes into each shape Hyperlite produces. This also ties back to the "Time Capsule" episode as much of what is learned from past shapes is taken into account for future Wakeboards. Modifications, new shaping ideas and lay-ups are always a part of this process. Together JD and Butch work out the kinks and make the tweaks needed prior to the CAD modelling process managed by Aaron Stumpf at Hyperlite HQ. Once he matches the computer model with the specifications of the prototype he sends it's off to our manufacturing partner to produce the final testing sample. With a few sets under his belt on the new board, JD gives his final approval for the board and the Source goes into production. Then JD has to wait for the first board from the new mold, complete with graphics, the preferred construction lay-up and his signature on the board. He gets his first glance at the Hyperlite photo shoot for 2020 which took place on the Delta and he's immediately out on the water. While some may be nervous at this time JD was full of smiles and was boosting on his first set. The time and energy the team pours into the Source has paid off.
JD Webb Shaping the future …